Uncategorized
Circus Lion Chained To Truck For 20 Years Takes First Steps To Freedom
A mountain lion who has spent his entire life chained to the back of a truck has finally taken his first steps to freedom.
Mufasa (I guess inspired by the Lion King) was the name of the mountain lion who was rescued from an illegal Peruvian circus.
Likely sold illegally on the exotic pet trade as an infant, Mufasa spent 20 years forced to perform from one village to the next.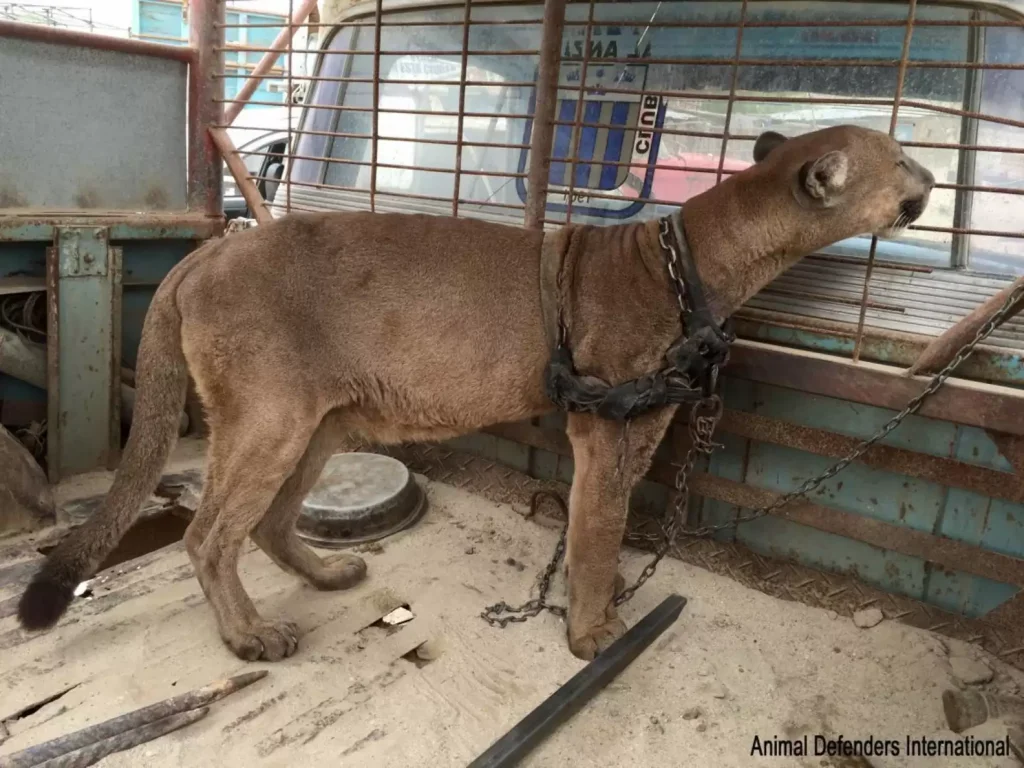 The lion didn't even had the comfort of a cage. It was locked up in the back of an open truck covered with tent poles to sleep.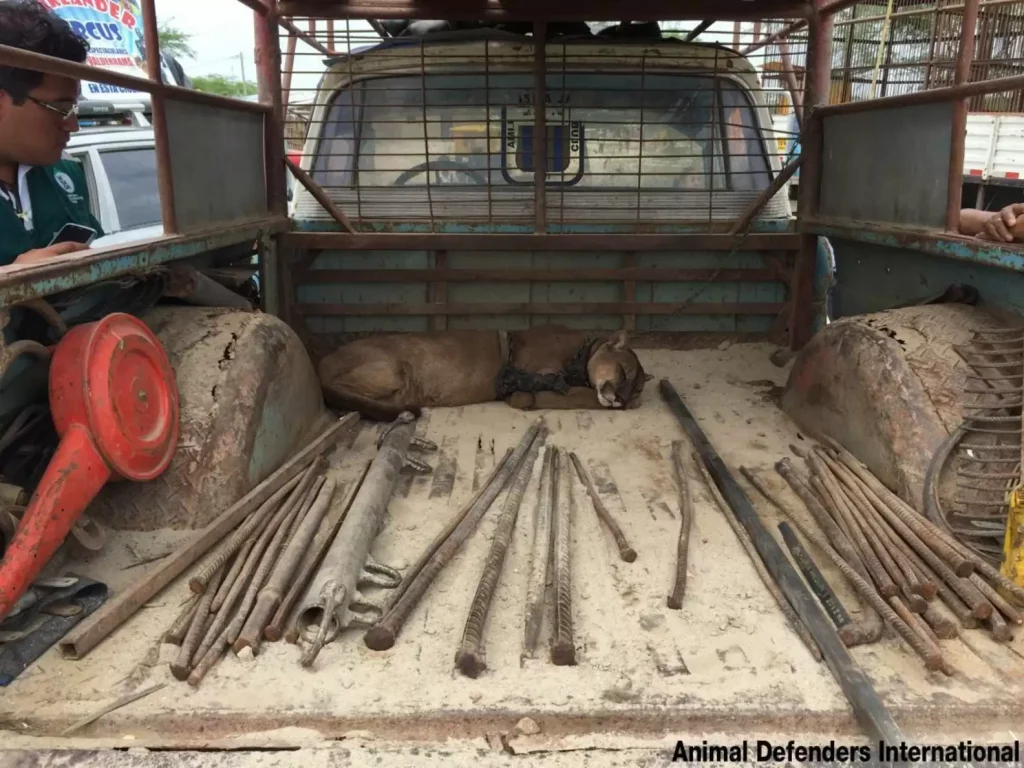 "It was heartbreaking to see Mufasa chained among the circus equipment, living on the back of a pickup truck," the president of Animal Defenders International (ADI), Jan Creamer, said in a statement: "A heavy harness and chains were wrapped around his body and as we cut them away, he stretched, free, for the first time."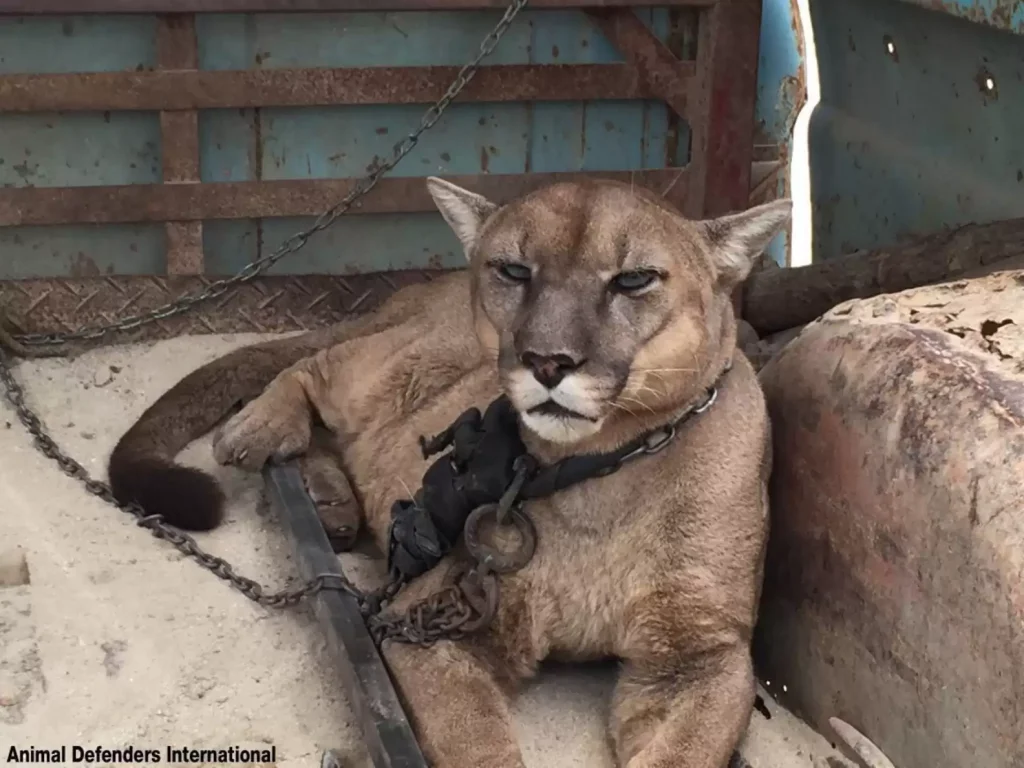 Creamer described the scene as "the most sad, wretched thing that you've ever seen," noting that "it was like he wasn't even alive."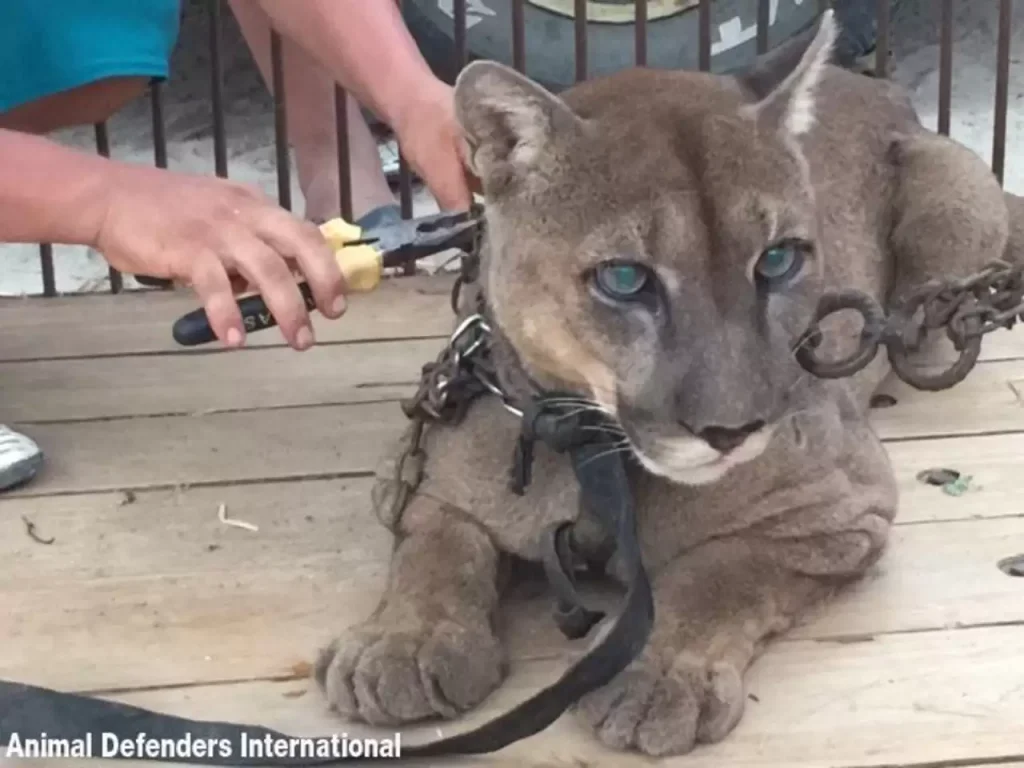 Luckily he was rescued by ADI's Operation Spirit of Freedom, a yearlong operation on illegal circuses in the wake of Peru's 2011 ban on performing circus animals, after an eight-hour standoff with his owners.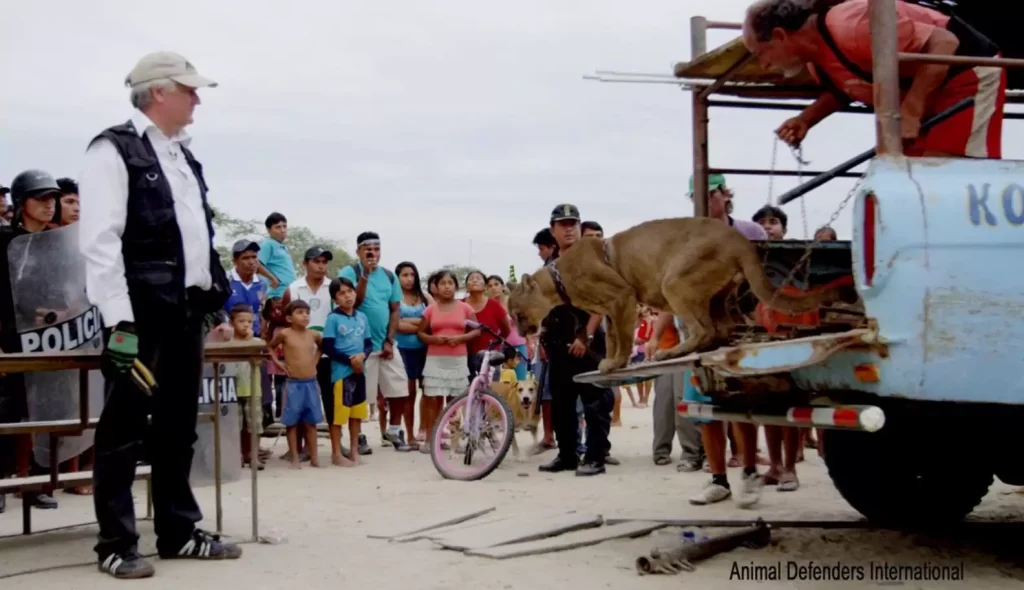 When they found Mufasa, the lion was very underweight, like he hadn't been fed at all. But the real damage was psychological. They described him as "quite nervous", and said he appeared to be afraid of people.
Mufasa was transferred to ADI's Spirit of Freedom rescue center in Lima, Peru, where rescuers did everything they could to get him in "lion" shape. "His appetite and coat condition have improved after receiving specialist veterinary treatment," the group said.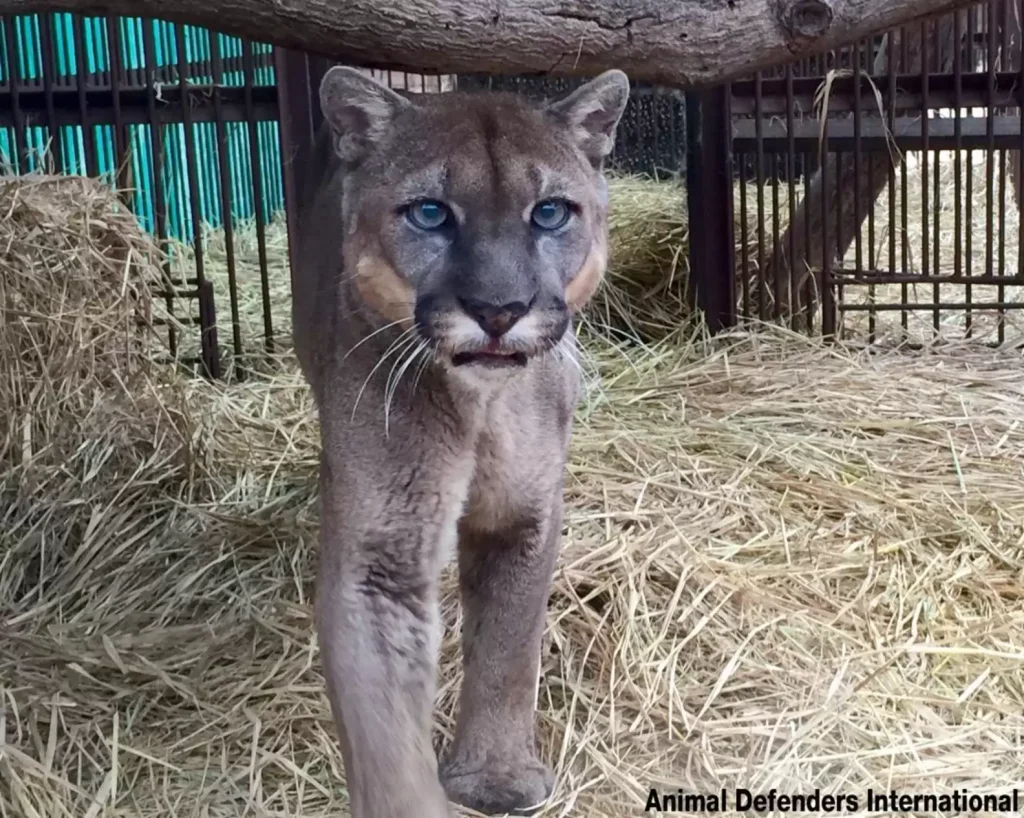 After the "spa" treatment, Mufasa was ready to be transferred to his real home, the Taricaya Ecological Reserve. The reserve has prepared a special enclosure in the Amazon rainforest where Mufasa will live out his days as close to nature as possible.
He was deemed unreleasable to go out in the wild on his own.
A video footage was shared of his first steps into the new home, exploring the wild nature around him where nothing can hurt him.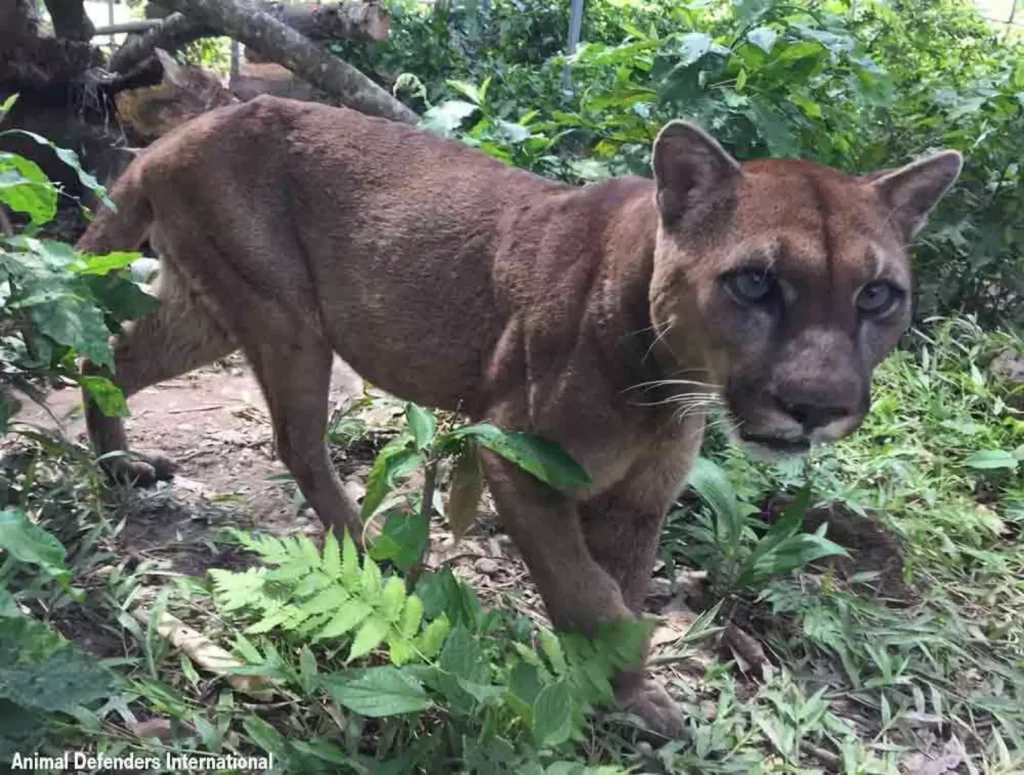 "Mufasa was torn from the wild and has endured the worst possible life," Creamer said. "[His] story symbolizes the suffering we have ended."
Although Mufasa story is quite touching, ADI's rescue operation included saving 100s of animals including lions, bears, monkeys, tigers and birds, all whom were saved from years of abuse.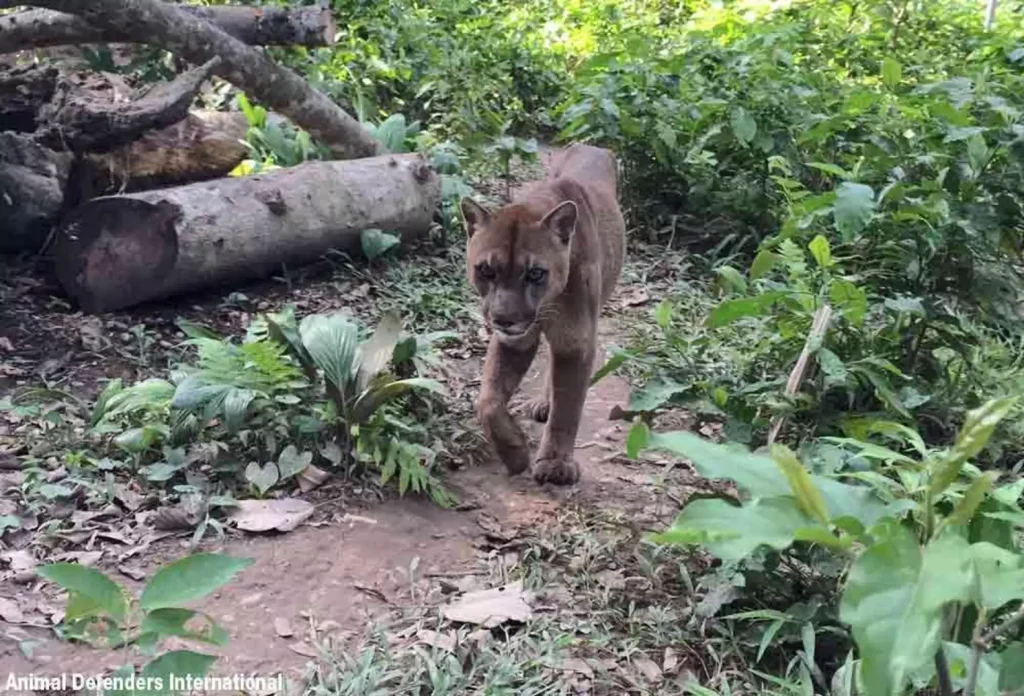 They will continue to navigate and shut down illegal circuses, along with the punishment that comes with it.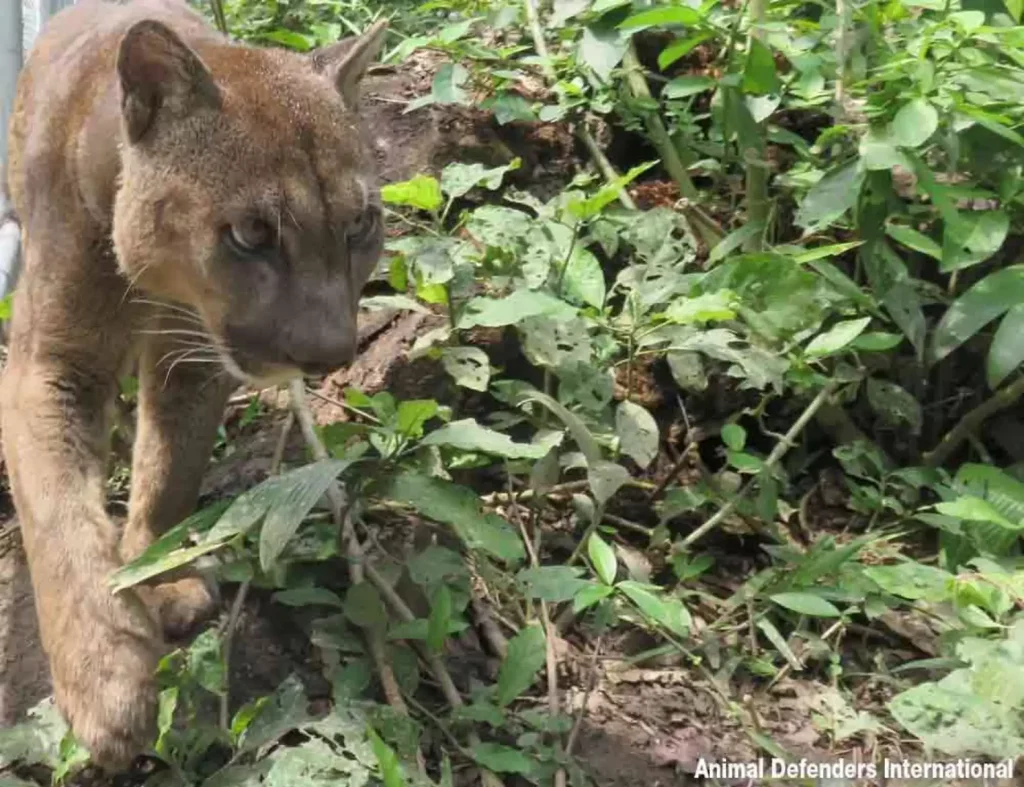 "It is magical to see him moving about in and out of the trees in his own piece of protected forest," Creamer said.
Watch a video of the rescue below: