Off The Record
Meat Loaf Singing The National Anthem Will Send Chills Down Your Spine
Meat Loaf's real name is Marvin Lee Aday, and he was born in Dallas, Texas, on September 27, 1947.
The nickname his high school football team gave him served as inspiration for his stage name. Because of his strong, adaptable voice and amazing live acts, the name "Meat Loaf" has been around for decades.
Meat Loaf's exceptional singing voice has always astounded both fans and non-fans.
According to legend, Meat Loaf once blew a fuse in the recording studio by hitting a note so high.
After seeing his portrayal, you'll start to doubt whether or not the narrative is true.
The Grammy-winning singer gave an unforgettable performance of "The Star-Spangled Banner" during the 65th MLB All-Star Game on July 13, 1994, at Three Rivers Stadium in Pittsburgh, Pennsylvania.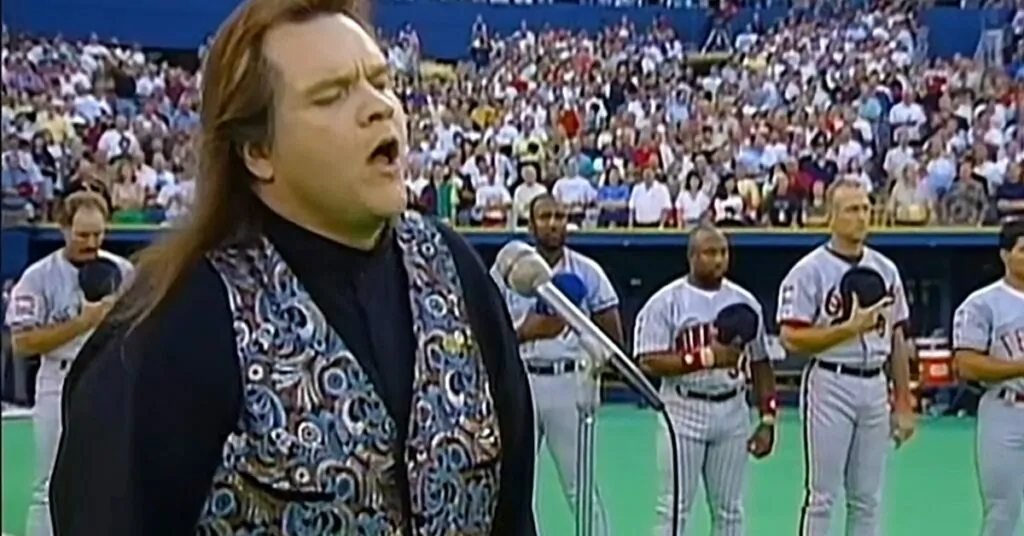 With the help of the Penn State ROTC Color Guard, Meat Loaf took America's national anthem to new heights, disproving any and all preconceived notions about how the song should be sung.
Everyone in the room was crying. Participants raised their hands to their chests, turned to face the flag, and sang along.
The entire stadium was filled with fans, some of whom were wiping away tears.
The magnificent, cheery, hymn-like, and incredibly delicate piano accompaniment by Meat Loaf's pianist set the massive performance in motion.
The perfect storm of these factors is what created this unforgettable show.
Those of us who were there and those of us who watched it on TV will always remember it fondly; Meat Loaf won the hearts of an appreciative nation and won over an army of new fans.
Now Trending:
You are about to hear one of the greatest performances of the American national anthem ever. It seems like Meat Loaf was meant to sing this magnificent song.
Please SHARE this stunning performance with Family and Friends!