Off The Record
Randy Travis Stuns Country Hall of Fame Crowd By Singing 3 Years After Stroke
Randy Travis, who was inducted into the Country Music Hall of Fame, moved the audience to tears with a sing-along song of "Amazing Grace" three years after a stroke threatened to mute his famed voice.
In Nashville, Tennessee, where he was inducted alongside fiddler Charlie Daniels and record producer Fred Foster, Travis, at age 57, performed one more during the medallion ceremony.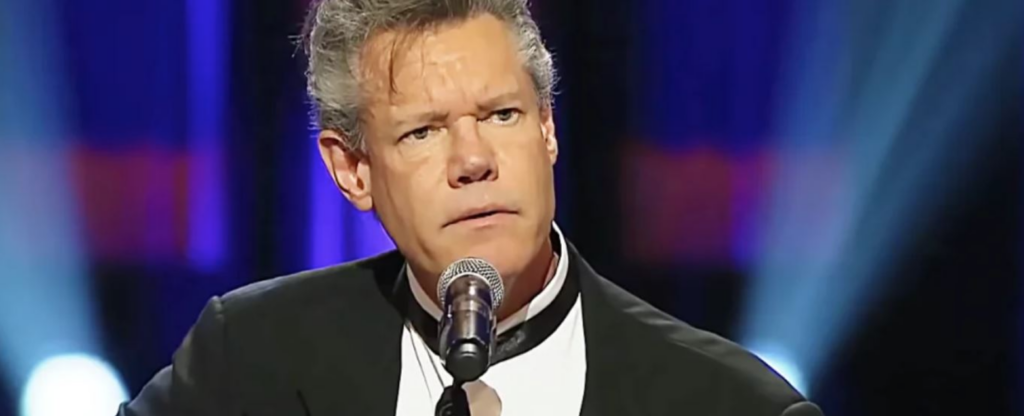 The three honorees were honored by musical tributes from a wide range of performers, including Kris Kristofferson, Dolly Parton, Alan Jackson, Brad Paisley, Garth Brooks, and many more.
Mary Davis-Travis, Travis's wife, has spoken publicly about the six months Travis spent in the hospital after a viral illness caused a stroke. Travis is a Grammy-winning vocalist.
"Randy stared death in the face, but death blinked," Davis-Travis said. "Today, God's proof of a miracle stands before you."
Travis was recognized for setting a new benchmark as the first country musician to have a debut album ('Storms of Life') certified platinum within its first year of release. He paved the way in the 1990s for neo-traditional artists like Alan Jackson, Clint Black, and Brooks.
Jackson, who sang "On the Other Hand," toured with Travis in the early '90s, and he was compared to Elvis during their time together.
"When he sang, the women were screaming and fainting, and it was crazy," Jackson said. "I loved it. Someone singing real country music and having that effect and selling all those records, it just made me so happy."
Daniels, the fiddler player behind "The Devil Went Down to Georgia," was recognized for his ability to mix Southern rock, bluegrass, gospel, and country into a unique sound.
"A plaque on this wall is not just another award or accolade," Daniels said. "It's a page in a history book. An unending history book."
Trace Adkins sang "The Devil Went Down to Georgia" with fiddler Andrea Zonn, while Jamey Johnson did "Long Haired Country Boy."
Randy Travis sings 'Amazing Grace' at George Jones' funeral
Foster was the head of the powerful Monument Records, which was instrumental in launching the careers of artists like Roy Orbison, Willie Nelson, Dolly Parton, and Kris Kristofferson. Foster produced Dolly Parton's debut album, and Kris Kristofferson performed his classic "Me and Bobby McGee," which Foster co-wrote and produced.
Please SHARE this post with Family and Friends!