Off The Record
Hollywood Star Worth 150 Million Looks Unrecognisable As She Rides The Tube
She left the dreary Mumbles neighborhood of Swansea for the glittering Hollywood studios.
Even yet, on Tuesday, this Hollywood star recorded herself on the London Tube, demonstrating that she hasn't forgotten her roots.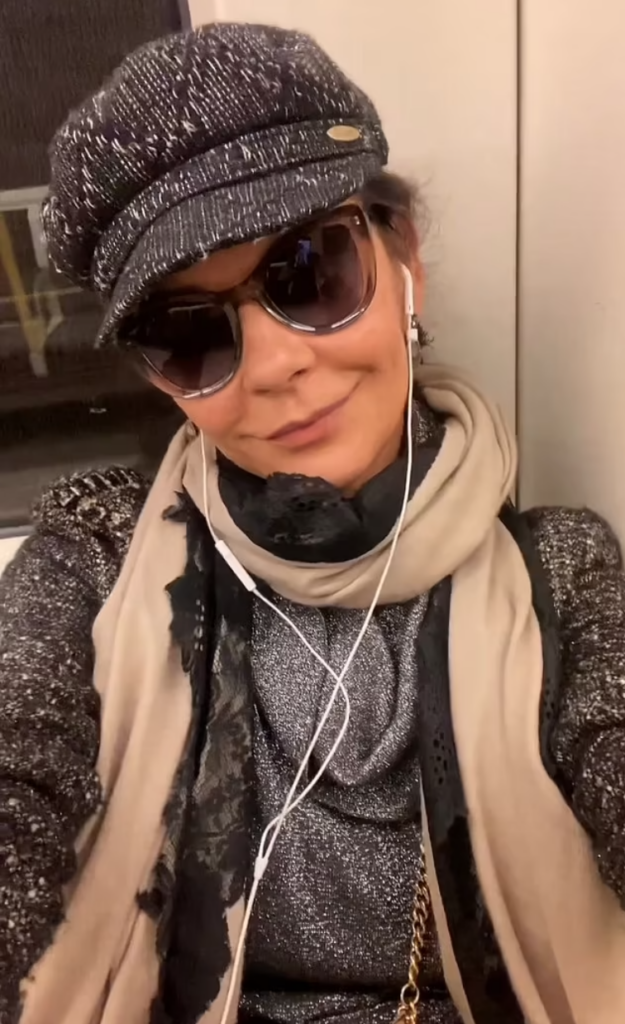 She used public transportation to get around the city quickly, even though she felt more at ease in Chicago than in London or at the terminals of airports before boarding private jets.
Also, the 53-year-old actress had the entire car to herself, so she wasn't harassed by other passengers.
The question is, do you have any idea who it is?
That's right, it's Catherine-Zeta Jones!
Catherine avoided attention by covering her face with a grey hat, scarf, and huge sunglasses for the duration of the journey.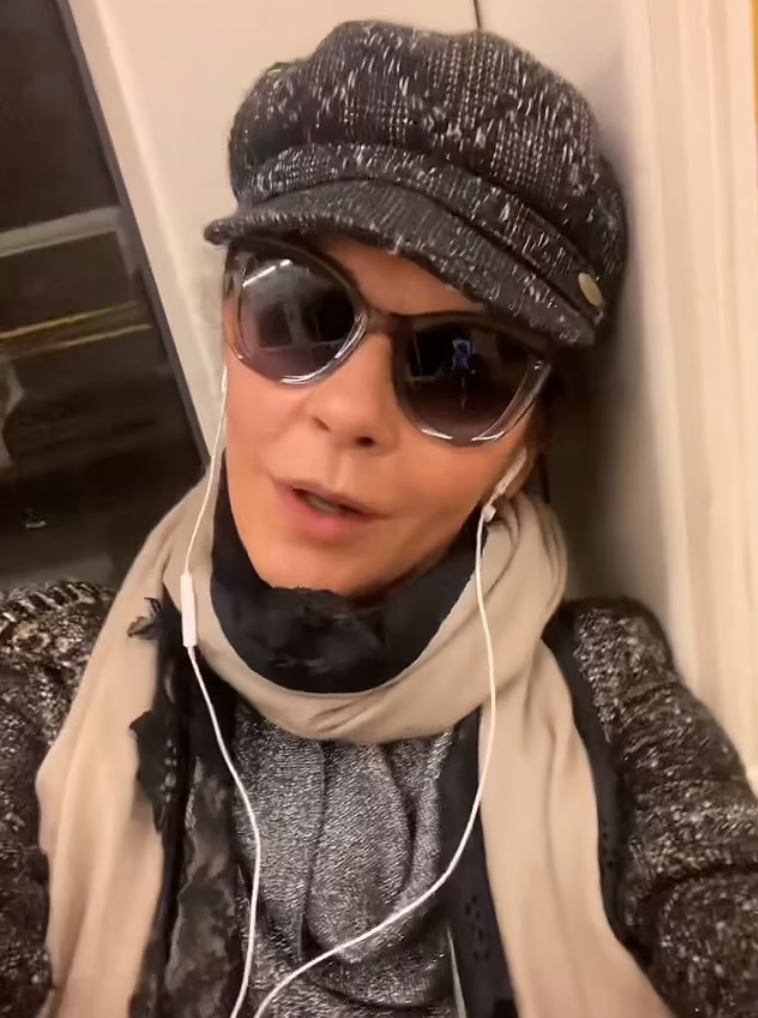 When she was alone on the subway and feeling particularly content, she told the camera, 'When you're the only one on the tube and you're very happy. London, just me, on public transport.'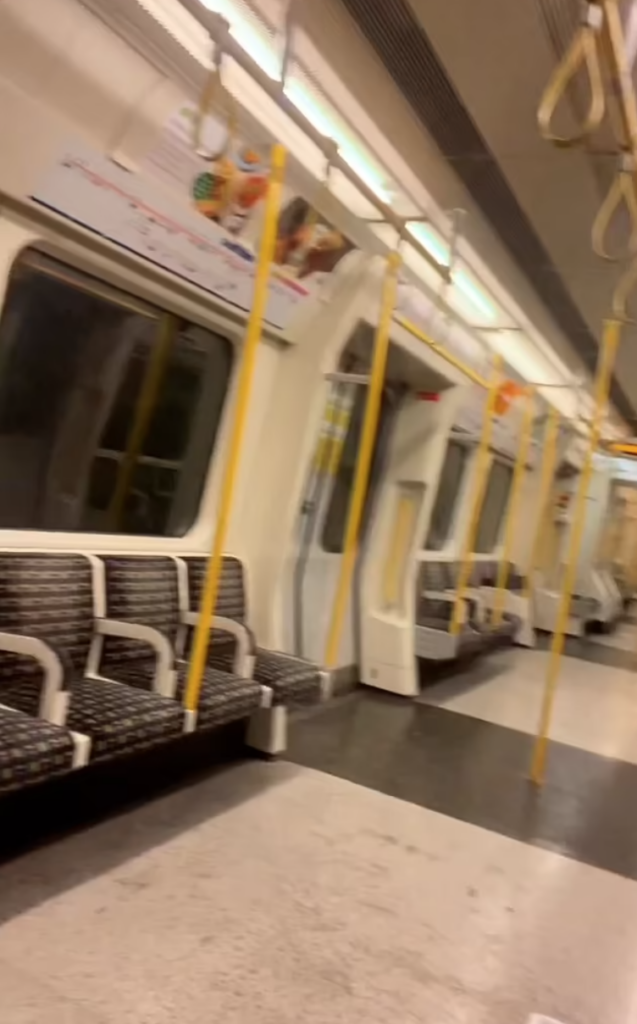 Alongside the clip, she wrote: 'Tube Time! London Transport!'
A $150 million net worth is speculated for Catherine, who is married to fellow A-list actor Michael Douglas.
She earned $3 million in 2000 for her role in Traffic and another $1 million for her performance in Chicago, both of which are extremely high salaries for their respective years.
The celebrity has also made millions from endorsement deals, like as the $10 million she reportedly made from T-Mobile.
Also, Catherine and her husband Michael have millions invested in their joint properties.
This follows Michael's description of the balancing act he and Catherine perform in maintaining a successful performing career and raising a family.
The 78-year-old actor said they've always attempted to take major gigs at different periods to avoid scheduling conflicts, especially when their kids were younger.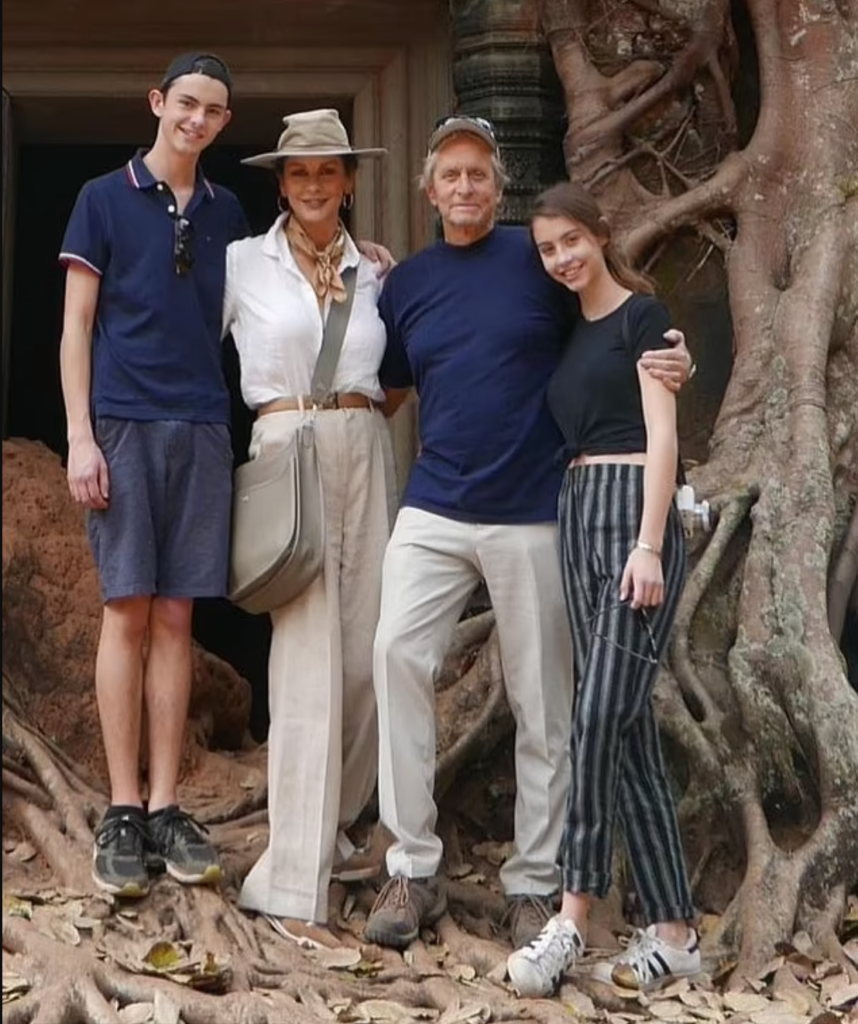 They've been married since 2000 and have two kids: Carys, 18, and Dylan, 20. Cameron, age 44, is Michael and Diandra Luker's son.
Michael insisted that the Hollywood pair does not compete with one other, saying that they each focus on their respective endeavors.
He stated, 'I don't know about that [competition].. I think we both do our own things.
'We try and do it at different times so when the kids were younger, so we could be there. But no competition, Catherine's going to do another year of Wednesday and a lot of other projects right now.
'Truth be told, my kids couldn't see the films I've made.
'It's another generation of fans, it's as close as you get to immortality, a bunch of kids now know who you were before, that part is fun,' he jested.
Please SHARE this post with Family and Friends who also love Catherine-Zeta Jones!