Off The Record
Dolly Parton, Mick Jagger, Barack Obama And More Pay Emotional Tributes To Tina Turner
The tragic loss of Tina Turner has hit the entire globe hard. The vocalist has her own mythic status.
As the news of her passing spread, other famous people began paying respect to her. The loss of her has hit many people hard.
Read on to find out who is mourning Tina Turner's death and why.
The loss of Tina Turner has been felt around the globe. Those who shared her fraternity—her contemporaries and other celebrities—are grieving the most.
Immediately after her death was made public, scores of famous people from all over the world paid tribute to her.
A statement was posted to Turner's official Instagram account, reading, "Tina Turner, the 'Queen of Rock 'n' Roll,' has died peacefully yesterday at the age of 83 after a long illness in her home in Küsnacht near Zurich, Switzerland." We've lost a musical icon and an inspiration with her passing.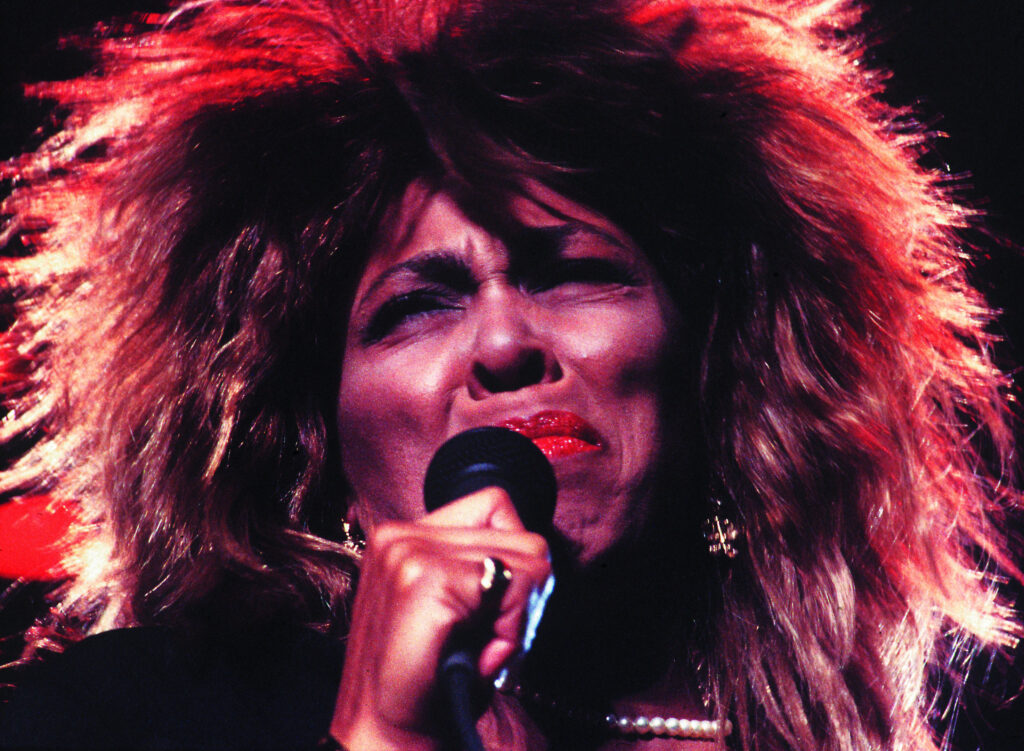 It outlined the singer's humble beginnings, reading, "Tina Turner was born Anna Mae Bullock on November 26, 1939, in Nutbush, Tennessee, USA.
She became famous in the late 60s as the singer of the band Ike & Tina Turner Revue, but later she became successful worldwide as a solo artist.
With her music and her inexhaustible vitality, Tina Turner thrilled millions of fans and inspired many artists of subsequent generations," the statement further read.
"Global hits like 'What's Love Got To Do With it,' 'Private Dancer' and 'The Best,' more than 180 million albums sold, 12 GRAMMY Awards and over three decades of sold-out stadium tours around the world are just part of her unique legacy."
Dolly Parton, Tina Turner's contemporarily and friend, posted a white background with the words "Now she's rollin' rollin' rollin' on to glory. Roll on Tina. We will always love you.""
Like many others, Mick Jagger expressed his sorrow over Turner's passing, praising him as "an enormously talented performer and singer."
He posted a series of photos from the concert, including one of himself singing along with the artist.
His tweet read, "I'm so saddened by the passing of my wonderful friend Tina Turner." He went on, "She was truly an enormously talented performer and singer.
She was inspiring, warm, funny and generous. She helped me so much when I was young and I will never forget her."
Diana Ross added her voice to the chorus of mourners when she posted, "Shocked. Saddened. Sending condolences to Tina Turner's family and loved ones."
She tweeted about the two women and included a photo of them.
Even outgoing President Obama was devastated by the news.
"Tina Turner was raw. She was powerful. She was unstoppable. And she was unapologetically herself—speaking and singing her truth through joy and pain; triumph and tragedy," Obama wrote.
"Today we join fans around the world in honoring the Queen of Rock and Roll, and a star whose light will never fade."
Oprah expressed her sorrow for the loss on her website, writing that Turner had been an inspiration to her. "She was a role model not only for me but for the world. She encouraged a part of me I didn't know existed."
Priscilla Presley also wrote online that Elvis enjoyed her music and listed her as a favorite of his.
Angela Bassett, who portrayed the late singer in a biography, spoke up about how devastated she was by her death.
She also revealed that she and Turner had discussed the possibility of his playing her in a film.
The actress wrote, "Tina Turner showed others who lived in fear what a beautiful future filled with love, compassion, and freedom should look like. Her final words to me – for me – were 'You never mimicked me. Instead, you reached deep into your soul, found your inner Tina, and showed her to the world.'"
Famous people like as Smokey Robinson, Elton John, Sarah Jessica Parker, Viola Davis, and Octavia Spencer expressed their sorrow and grief over Tina Turner's death online.
Obviously, she had made an impact on many people during her stay on Earth.
She leaves behind an uplifting body of work in the form of her songs and life story.
Now Trending:
Only the fortunate can hope to leave such a wonderful legacy for their descendants. Our love for her will never fade.
Please SHARE this piece with other fans of Tina Turner to show them how the singer is being remembered by those who loved her!