Off The Record
Do NOT Throw Banana Peel Away, You Are Making A Huge Mistake. It's Of Utmost Importance That You Know This: Help Fight Depression, Lower The Risk Of Cancer, Laser-Like Eyesight And More…
We all know the benefits of eating bananas. They contain potassium, fiber, folate, and antioxidants, such as vitamin C, but no one speaks about the health benefits of banana peel. We all throw it directly in the trash can after eating the banana, but for decades people use banana skin for wide range of health benefits.
Here is why you should never throw banana peel again: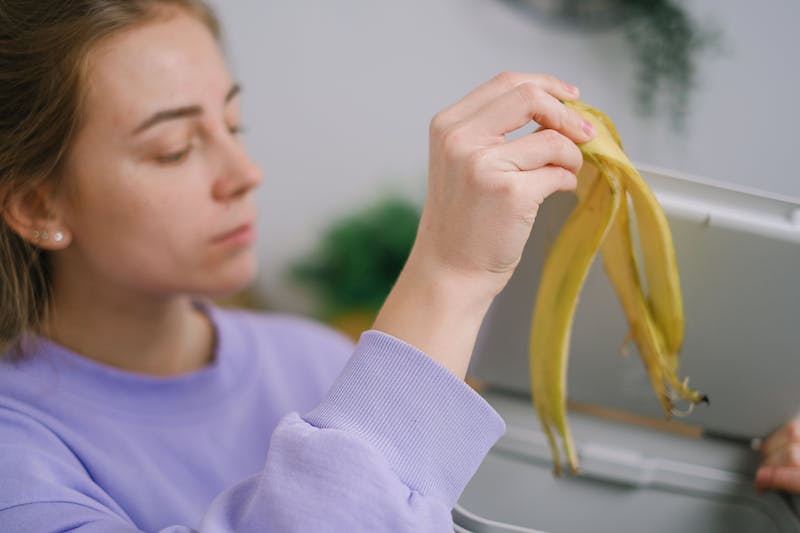 1. Depression Relief
The high levels of tryptophan in bananas, combined with the B6 in banana peels, can help relieve some symptoms of depression and other mood disorders. Tryptophan turns into serotonin as it breaks down, which can help elevate your mood. Vitamin B6 can help improve sleep, which can improve your mood over time.
2. Digestive Health
Because of its high fibre content, banana peel creates a space for good bacteria to grow in your colon which boosts your immune system. This can be a particularly important benefit of banana peels for people with irritable bowel syndrome or Crohn's disease.
3. Better Eyesight
Did you know that banana peel is rich in immunity-boosting antioxidants and vitamin A nutrient that is good for eyesight? Well, now you do. Do NOT throw it away.
4. May Lower Cancer Risk
Banana peels are stiffed with carotenoids, polyphenols and other antioxidants that fight cancer-causing radicals in your body. Eating more green, unripe peels, can increase your antioxidant level and help reduce your risk of cancer.
Worth to mention: studies on the anti-cancer properties of banana peels were done in test tubes, not on humans. Further research is needed to understand whether banana peels can lower cancer risk in people.
Read After: A Juice Company Dumped Orange Peels in a National Park; 16 Years Later They Can't Believe Their Eyes
The banana peels themselves offer additional nutrients, including:
Vitamin B6
Vitamin B12
Magnesium
Potassium
Fiber
Protein
How to Prepare Banana Peel
Just like every peel, it has to be washed thoroughly to remove all the chemicals and fertilizers used on it and waste and debris during transport.
If you know how to prepare them, banana peels can be extremely tasty.
There are a number of ways banana peel can be prepared to make it even more delicious:
Blended into smoothies.
Caramelized with water and sugar to use as an ice cream topping.
Baked with cinnamon and sugar.
Boiled until softened and eaten with a spoon.
Made into banana vinegar and added to salads.
Cooked with meat on top of it.
You can even make bacon from it! Well, at least bacon for vegans!
Check out more recipes here. Don't let it go to waste!
Please SHARE this knowledge with your Family and Friends on Facebook!