Off The Record
Michael J. Fox opens up about his battle with Parkinson's disease: "My short memory is shot."
Just by looking at his face we all remember his stunning performance in the brilliant movie "Back to the Future." We all know Michael J. Fox was diagnosed with Parkinson's disease almost 30 years ago, when he was just 29. He opened up about his health condition and revealed that the disease is affecting his short time memory.
Michael made his condition public in 1998 and semi-retired from acting two years later when his disease worsened his condition. It took quite a long time for Michael to accept the disease and found the shining light among the tough struggles he's forced to face daily.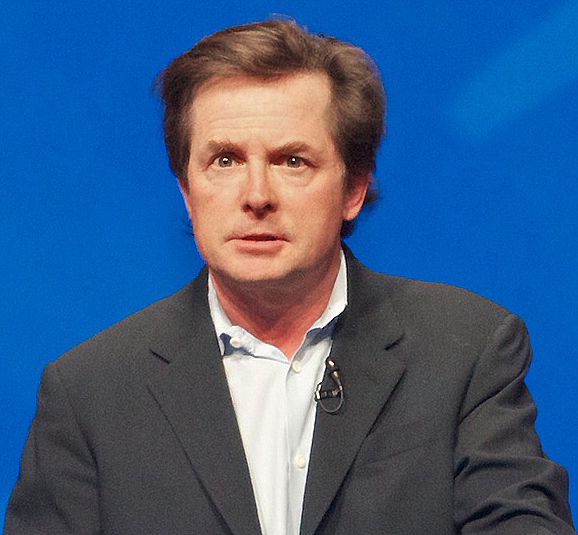 The actor and tough warrior Michael J. Fox who has won four Golden Globe Awards, five Primetime Emmy Awards, a Grammy Award, and two Screen Actors Guild Awards, told People, "My short-term memory is shot."
He also reveals how he used to have a "real proficiency for lines and memorization," but "the last couple of years have been trickier than most. And I had some extreme situations where the last couple of jobs I did were actually really word-heavy parts. I struggled during both of them."
In an interview with comedian Mike Birbiglia, Michael exposed aspect of his condition he's never told before. He also revealed that he lost his sense of smell, but he still remembers most of the smells, especially that of a pine, the one before Christmas.
The traditional belief is that Parkinson's Disease is mostly the tremors that makes it frightening, but there are many tough conditions that come with the disease, including the loss of smell after months, or years after diagnosis.
The star from Back to the Future and Spin City has been married to Tracy Pollan for 32 years and they have four beautiful children together. Despite his tough daily struggles for so long, he has all the support and love from his family.
Michael established the Michael J. Fox Foundation whose goal is to find cure for Parkinson's disease through research. It's currently the biggest non-profit funder of Parkinson's disease research in the world. His force and dedication to help the world placed him on the 2007 Time Magazine's list of 100 people "whose power, talent or moral example is transforming the world."
After his diagnosis he wasn't able to continue with the same acting tempo. He focused on lending his voice in films like Stuart Little and Atlantis: The Lost Empire.
Michael told people: "My guitar playing is no good. My sketching is no good anymore, my dancing never was good, and acting is getting tougher to do, so it's down to writing. Luckily, I really enjoy it. People don't believe me, but I love life. I love being with my family."
Watch the video below:
Michael is the author of four books, Lucky Man: A Memoir (2002), Always Looking Up: The Adventures of an Incurable Optimist (2009), A Funny Thing Happened on the Way to the Future: Twists and Turns and Lessons Learned (2010) and his fourth, No Time Like the Future, released last year in November 17, 2021.
What an extraordinary man! With all the things happening to him, he proved that the will to live and create for this world, and help the fellow human being cannot be stopped by any obstacle.
We only wish him the best in years to come. We hope he stays as optimistic and positive as he has been throughout all his life.
Please SHARE this amazing man and his deeds your Family and friends on Facebook.