Off The Record
Woman celebrates her 101st birthday – reveals simple secret to longevity
The world average age of death is a few years lower at 70.6 years for men and 75.1 years for women. Within the European Union, these are 77.8 and 83.3 years respectively.
However, some people "cheat" the list and go way past life expectancy. And from those who do, they're not fully able to participate in their own celebration, but Helen Beebe enjoyed her birthday cake and lives her life to the fullest, even after a century!
Helen Beebe is crucial part of the community in Howard City, Michigan. Born in 1921, she remains the oldest member in the community.
She is beloved by everyone in the community center and they see her as a beautiful treasure, one of a kind! For her 101th birthday, the center thew her a party that she enjoyed!
Even though she is 101 years old, she still does her house chores and finds the energy to bake. Her weekly schedule includes going to the grocery store on Wednesdays and a trip to the community center every Friday.
Her secret to staying sharp in body and mind is pretty simple: just stay busy! She truly believes, in her core, that by being in constant movement we can stay sharp and healthy, both physically and mentally.
She said the habit of moving and being active was passed on to her by her parents who always kept the children busy or occupied with something. "My folks took us here and there and kept us doing things… that's what I say is living."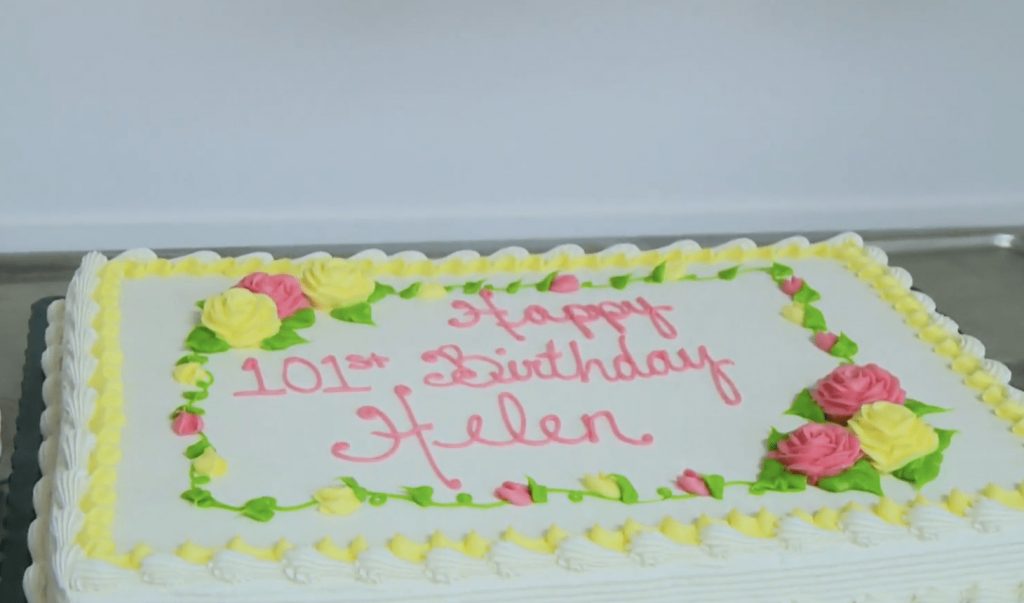 Another thing Helen loves is dancing! Her favorite genre of dancing is the polka, but her age doesn't let her do it like she used to. Now she can dance to slow songs.
Read After: 109-Year-Old Reveals A Secret to a Long And Happy Life
It is so amazing to know that some people, way past our age, still manage to live life to the fullest even at such advanced ages.
Please SHARE this amazing advice from this pretty lady with your Family and Friends!