Off The Record
With Or Without Make-Up, These Fabulous Stars Look Absolutely Stunning
Royal families, actors and singers… we always see them top notch. From makeup, to hairstyle to style, they shine as soon as they step on the screen.
But after all, those same people are… PEOPLE! They do enjoy being at home without makeup, soaking in a warm bath with a glass of wine. They want to go out with a fuzzy hair and a morning face. Just because we are used to see them geared up at all times, it doesn't mean they want that.
So here's a compilation of these fabulous stars who look amazing without makeup!
1. KATE MIDDLETON – DUCHESS OF CAMBRIDGE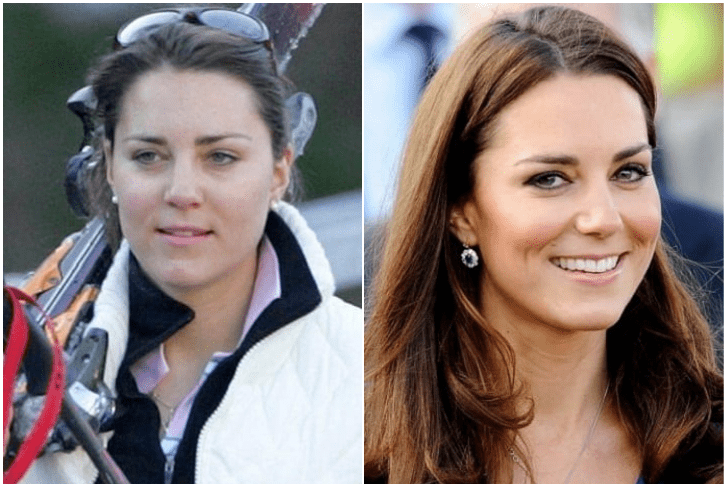 She's the wife of Prince William, the first in line to succeed his father as king of the monarch of the UK. Kate Middleton is the Duchess of Cambridge and will likely become queen of the United Kingdom.
On the screens she is always blushing with fabulous hair style and expensive taste in jewellery, as well as royalty style. I've personally never seen her without makeup until now!
Without makeup she still looks amazing, and proves that she really is a royalty. She radiates with elegance and grace. It's no wonder why she is a role model to so many women… we get it now!
2. ADELE – SKYFALL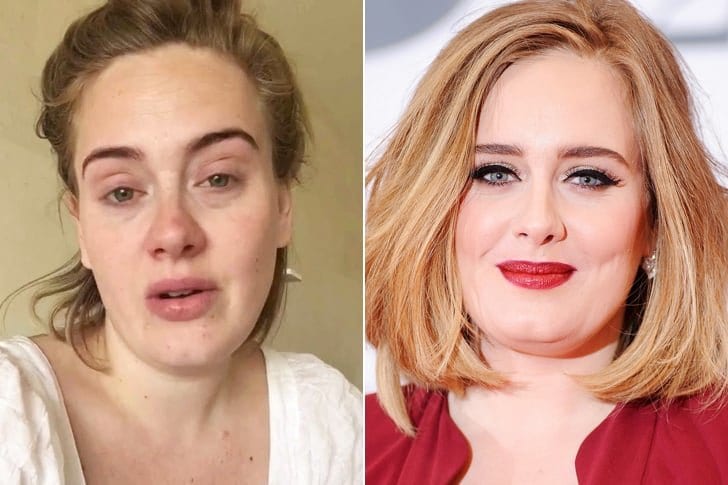 Adele rose to fame 11 years ago with her viral song "Someone Like You" in 2011. Ever since, her fame is only getting better, like a fine red wine! She also had an amazing performance of the theme song on the legendary James Bond movie "Skyfall".
We also can't deny the fact that her song "Hello" in 2015 was on repeat on the radio 24/7!
Adele looks stunning with or without make-up, and her recent 100 pound weight-loss journey gave her stunning curvature on her body too! There is a difference of Adele with or without makeup, but she looks amazing with her natural soft and clean face either way!
3. KATE BECKINSALE – UNDERWORLD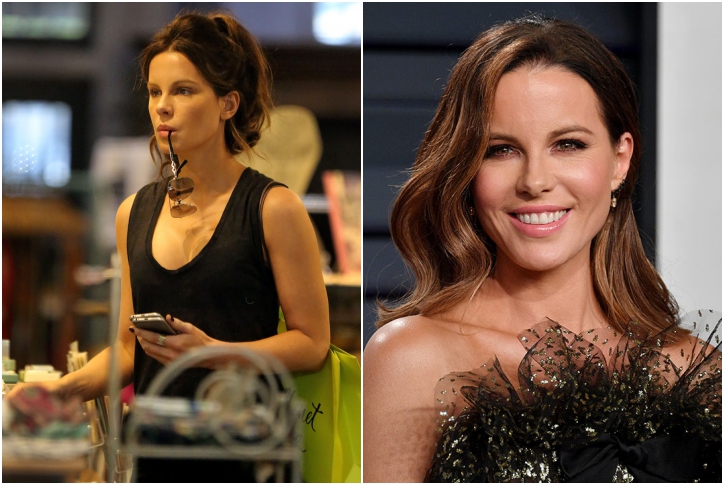 British actress Kate Beckinsale is famous for many incredible movies. She was in the Underworld film franchise, Van Helsing and Pearl Harbor, but Kate isn't only famous for the action-packed movies, she can also do comedies. If you remember "Click" you'd know what I'm talking about!
Kate is not only beautiful in Britain, but she is one hell of a beauty worldwide! Once she stepped out one sunny day in L.A. to run her morning errands, paparazzo was there to take snaps of her morning face, and she looks simply beautiful without makeup. She is as beautiful as she's unbothered of someone taking her photo. We love you Kate!
4. KIM KARDASHIAN – KEEPING UP WITH THE KARDASHIANS AND BUSINESS MOGUL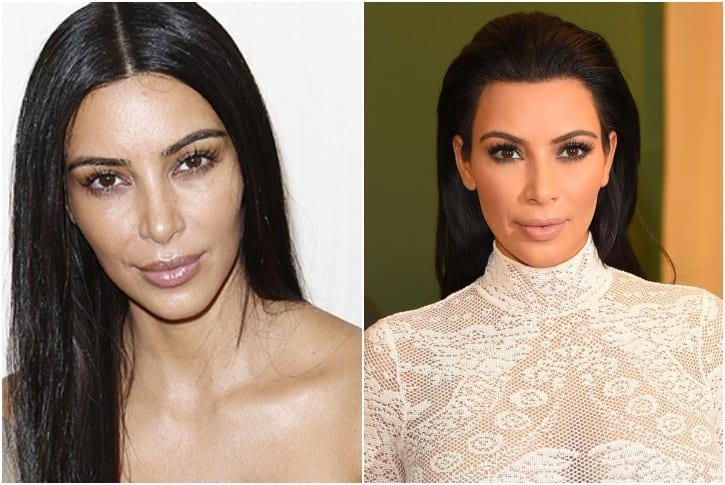 You've probably know who Kim Kardashian is already. Most of her fame came from her show, Keeping Up With The Kardashians, but now she is a business mogul. And yeah, she became all that without starring in any box office hits.
Kim Kardashian's underwear brand Skims is now worth $3.2 billion. As Queen Kim herself would say: 'Not bad for a girl with no talent!' Back in April 2021, we found out that Kim Kardashian had officially achieved billionaire status for the first time.
Some people think that her beauty stems from all the surgeries she went through, but we're certain that she'd have been a head-turner without that as well.
5. GWEN STEFANI – "THE SWEET ESCAPE"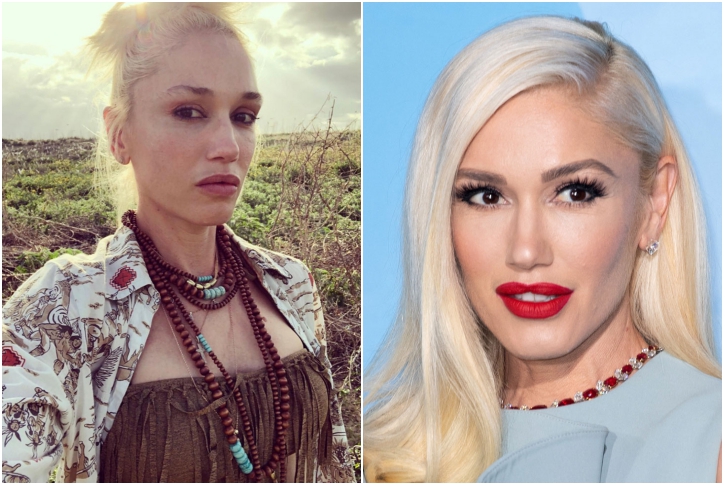 Gwen Stefani was famous for being the vocalist singer of the band No Doubt, which is no longer active band. But for most youngsters our there, you probably know her from songs like "Hollaback Girl" and "The Sweet Escape" which spiked her fame through the roof.
Gwen wouldn't have any issues going out in public without makeup because her no makeup look is simply stunning.
Although we used an older photo of her with makeup, Gwen is now 53 years old and still looks stunning like she used to!
6. CAMERON DIAZ – THERE'S SOMETHING ABOUT MARY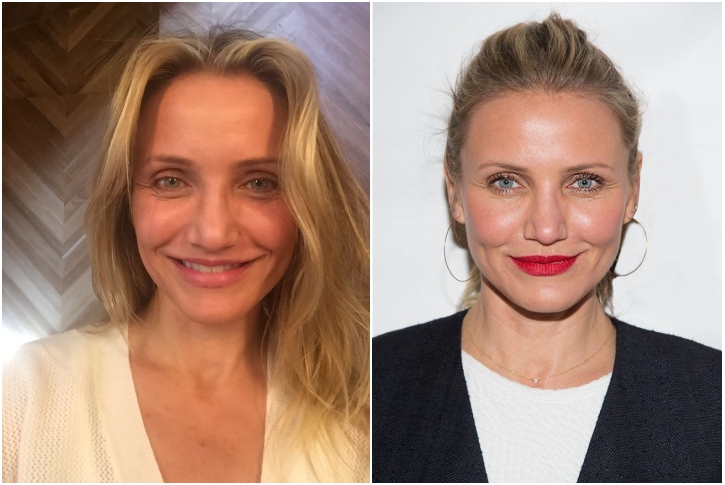 I think it's of no use to explain who's Cameron Diaz! From Charlie's Angels, to There's Something About Mary, and even Vanilla Sky, she's proven to us to be a stunning actress over and over and over again.
Although she announced her semi-retirement of acting back in 2014, she is back with "Back in Action" that is currently filming. At the beginning of 2020, she announced the birth of her first daughter named Raddix.
Now facing motherhood, Cameron Diaz still looks amazing as she was when she first stepped on the scene in Hollywood. She remains a pure, radiant beauty with her natural face!
7. JANE FONDA – COMING HOME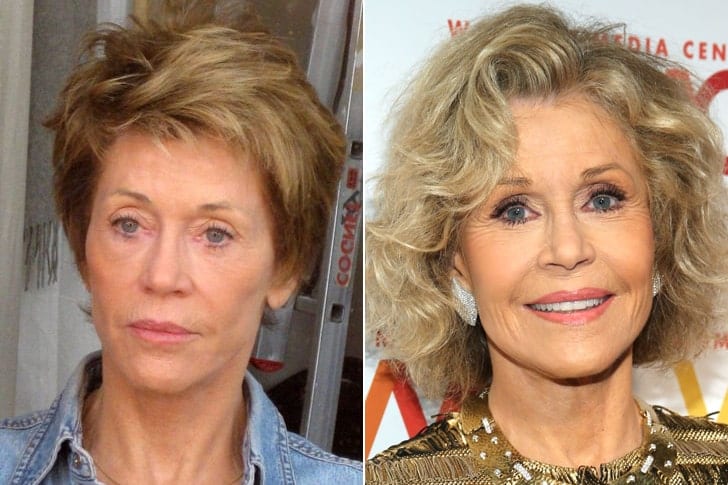 Jane Fonda is one of those actresses that ages gracefully. While she has done some surgeries to look better, she is still a beauty. And the best part is that she admits that she went under the knife to look pretty, unlike most Hollywood stars disproving the facts.
If you were to spot Jane Fonda on the street, I bet you wouldn't recognize her because she is so beautiful when she goes all natural.
It was heartbreaking for us when the Oscar-winning Grace & Frankie star shared a post on her Instagram, revealing that she's been diagnosed with non-Hodgkin's Lymphoma, and has begun chemotherapy treatments.
We hope she gets better as soon as possible!
8. DREW BARRYMORE – 50 FIRST DATES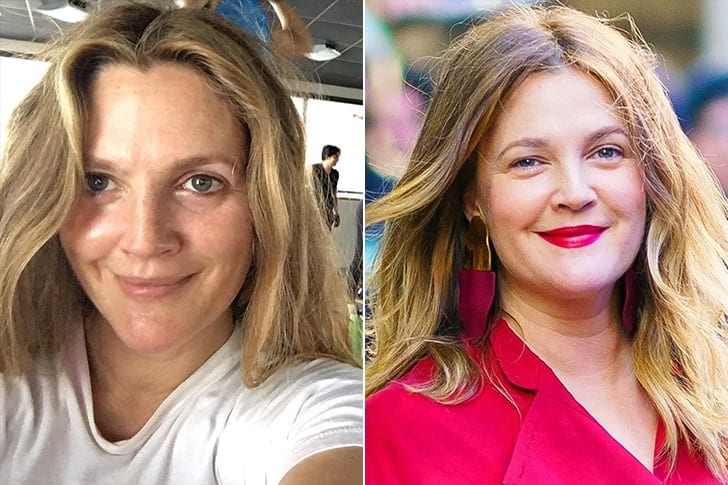 The Golden Globe Award-winning actress made her debut as a child artist. In 1982 she became famous for her performance as the adorable Gertie in Steven Spielberg's blockbuster E.T.: The Extra-Terrestrial.
I don't think there's any person who didn't have a crush on Drew Barrymore. Her spectacular acting skills along her beauty won the heart of many fans.
Now she is 47 years old and her lifestyle includes regular yoga and rigorous diet which makes it the secret to her beautiful no-makeup look.
We can often see Drew sharing photos of her after a yoga session or a workout on her social media. We hope she continues to stay in the shape she's currently in for years to come!
9. GAL GADOT – WONDER WOMAN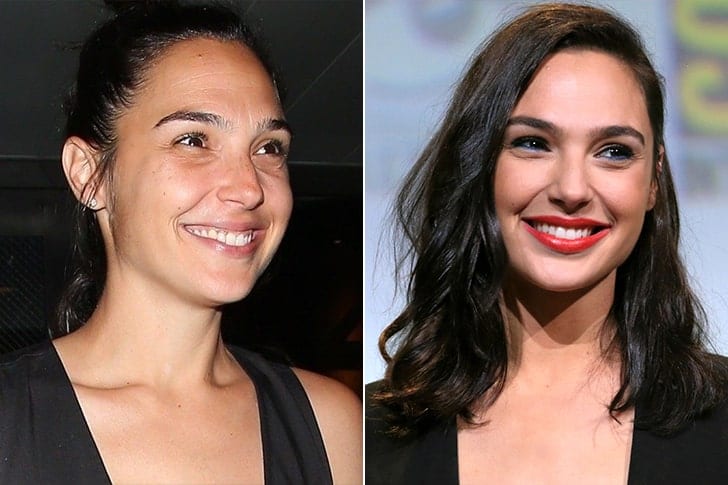 For those of you that don't know, the princess of the Amazon, the goddess on-screen as the fearless warrior in Wonder Woman, made her debut in shobiz at the age of 16 by winning Miss Israel in 2004. She then went on to serve in the Israel Defense Forces as a fitness/combat readiness instructor.
When she went back to her first passion, modelling, there was no going back as her beauty went on to feature in stunning movies, including the superhero franchise Wonder Woman. She hasn't stopped since.
Why would she shy away to show her no-makeup look? She is perfect just the way she is, as we all are.
10. MEGHAN MARKLE – FORMER DUCHESS OF SUSSEX
Mike's wife in Suits, now the Duchess of Sussex is positively affected by her motherhood. Meghan retired from acting upon her marriage to Prince Harry in 2018 and became known as the Duchess of Sussex. They have two children, Archie and Lilibet Mountbatten-Windsor.
Her no-makeup look is just one of a kind. She almost looks exactly the same with makeup. That being said it's not such a shock to see Meghan Markle without mascara, eyeliner, and lipstick since she seems to barely wear anything on her face.
Her smile is bright and we are in awe of her beauty with or without makeup!
If you enjoyed reading this post please SHARE it with your Family and Friends on Facebook!