Off The Record
Tina Turner's 2nd Husband Sacrificed So Much For Her Because He "Didn't Want Another Woman"
Tina Turner recently turned 83 and looking back at her magnitude of fame through the years, Tina brought many people joy with her one-of-a-kind voice.
Her career began in Missouri. She never imagined that she'd become an icon with a star in the walk of fame in Hollywood. All she wanted to do was dance and sing since she was a child.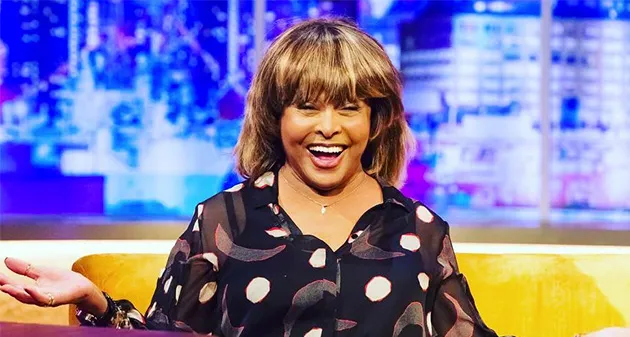 But Ike Turner saw something special in Tina, and with her talent he helped her rise into a star. They fell in love and got married.
However, her marriage with Ike seemed picture-perfect to the outside world, but inside it was crumbling like a house of cards. Her marriage was abusive, verbally and physically.
In 1976 Tina decided that the abuse was enough, and officially divorced him two years later.
Tina was single, until she met her second husband Erwin Bach.
They met when he was assigned by his company to pick her up from the airport. Tina was set to perform in Germany and was accompanied by Erwin Bach, who at the time was a 30-year-old music executive for EMI.
Tina reveals that it was an instant attraction. She said, "He had the prettiest face. You could not miss it. My heart went bu-bum. It means that a soul has met. My hands were shaking. And Roger said to me, 'Tina, you ride with Erwin,' and I wanted to go, 'Yay!'"
However, Tina had second thoughts because her experience with romance didn't end well the first time, but choose to ignore it all that and follow her heart.
She invited Erwin to the USA which he gladly accepted. On that trip she was convinced that Erwin was the one for her. His unpretentious and laid-back nature really appealed to the star.
To this day they are madly in love. Erwin said to the media, "It's love. It's something we both have for each other. I always refer to it as an electrical charge. I still have it. Even though when I left her two hours ago, I still have that feeling. It's in my heart. I feel very warm about this."
Erwin proposed to her on her 50th birthday, but was surprised when Tina declined. "I said, 'I don't have an answer.' It wasn't yes, it wasn't no. Marriage says ownership. I didn't want that 'my' anything, anymore. I had enough of that."
But that sole decision didn't shake the love and romance between the two. Erwin's unwavering commitment proved that he can be trusted and finally agreed to marry the love of her life after 3 decades when she was 73 years old.
Tina retired from performing in 2009 and settled to live full-time in her home in Switzerland. She even gave up on her American citizenship and became a citizen of Switzerland.
She said in an interview, "I'm as big as Madonna in Europe. I'm as big as, in some places, the Rolling Stones."
When all the noice was quiet, and Tina was at peace, she got the devastating news in 2016. The diagnosis was kidney cancer. Her options were regular dialysis or a kidney transplant. The second option will give her a chance to live more normal life, but kidney donations were scarce…
Read after: After suffering from PTSD, cancer and stroke, Tina Turner says final goodbye to her fans
In those moments, the rumors that he did the most selfless act of love are true! Erwin made the ultimate sacrifice and shocked Tina herself. "He said he didn't want another woman, or another life. Then he shocked me. He said he wanted to give me one of his kidneys", she said.
Tina's health finally recovered from all the horror. When things settled she got another devastating news: her firstborn son, Craig Turner was found dead from a self-inflicted gunshot wound. Tina was heartbroken at the tragic loss of her child. But through it all, Bach remained on Tina's side as her strength and support.
Life is unpredictable. One day everything is good and the next thing you know someone is gone. We have to be strong to pick up the scattered pieces and move on. That's what Tina is trying to do…
The love between the two never lost it's spark. She posted a picture of the couple with a lovely caption: "Erwin and I have been together for over 30 years and he still writes me love letters – isn't that romantic?"
Tina and Erwin's love story goes on to show that love can conquer it all! The duo has been by its side at all times, in good and bad, no matter the cost.
Please SHARE this beautiful love story with your Family and Friends and give them hope!