Uncategorized
The celebrated actor came to the rescue of a homeless man in L.A. and stayed on the scene when the police arrived
In the movies, Denzel Washington plays the leading man, the hero… but now we have video evidence that, even when the cameras in Hollywood aren't rolling, he's still that guy.
According to USA Today, on May 21 the Oscar-winning actor was driving through Los Angeles when he saw a man who appeared to be homeless standing in the street. A bystander noticed the Malcolm X symbol and contacted the authorities.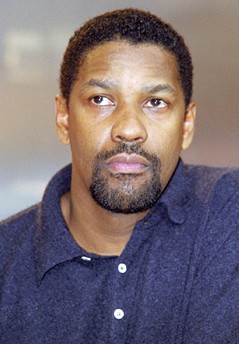 In the footage, Washington can be seen offering assistance to the man in the light blue sweatshirt who is not wearing any sort of facial protection. Washington is heard reassuring the man and places a comforting touch on his shoulder in the complete tape.
Rex Chapman, a former NBA player and current vice president of the Denver Nuggets, tweeted a video on Twitter showing Washington acting as a Good Samaritan by interacting with three police officers. After Washington stuffed extra masks into the man's pockets, he was eventually detained.
Denzel Washington saw a commotion in West Hollywood with cops and an unarmed distressed homeless man. He got out of his car and served as a barrier between the man and the police — helping to diffuse a tense situation. This man was arrested safely.🌎❤️ pic.twitter.com/4UyYdX1vT6

— Rex Chapman🏇🏼 (@RexChapman) May 28, 2020
Fans have taken to Twitter to express their gratitude and admiration for Washington, a former Boys & Girls Club member whose act of compassion has gone viral online.
"Denzel out there in an old T-shirt, doing the good work. Maybe saving a life. Being a good example for all of us," one user wrote.
Another user tweeted, "Denzel Washington did what anybody should do in that kind of situation."
"Didn't want to be a damage to himself or others, and he was on his way," the LAPD sergeant said, "and Denzel left."
We'd like to give Washington a shout out for the brave and courageous thing he did!
Please SHARE this post with your Family and Friends!