Best know for Hagrid in Harry Potter, the star actor Robbie Coltrane has died aged 72.
The Scottish star was best know for the sweet and kind giant Hagrid in Harry Potter, the Hogwarts gamekeeper, and playing the criminal psychologist Dr. Eddie 'Fitz' Fitzgerald in the 90s ITV drama.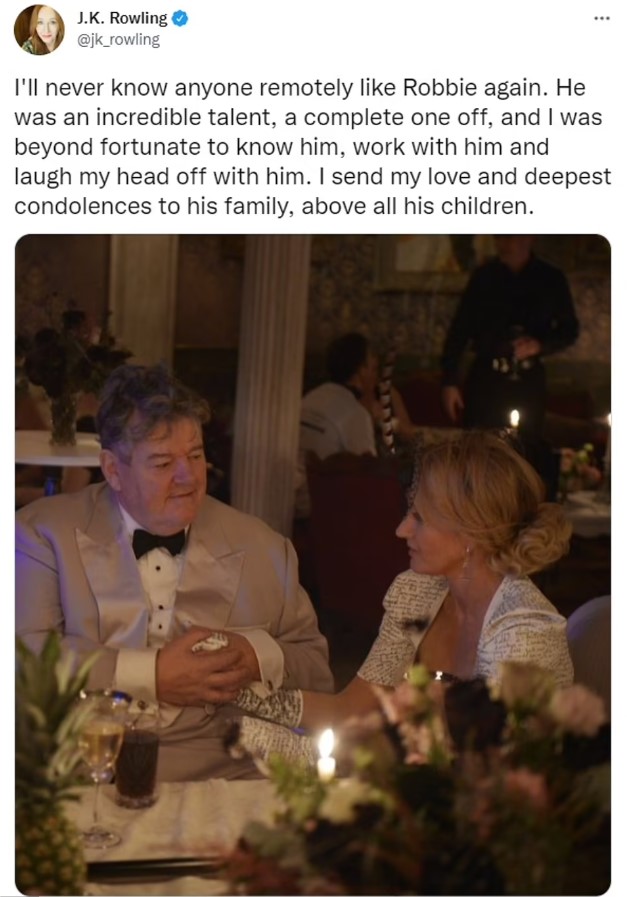 Tributes to the Scottish actor and comedian have been pouring in online, ranging from Daniel Radcliffe, Emma Watson to J.K. Rowling with a sweet message: "I'll never know anyone remotely like Robbie again. He was an incredible talent, a complete one off, and I was beyond fortunate to know him, work with him and laugh my head off with him. I send my love and deepest condolences to his family, above all his children."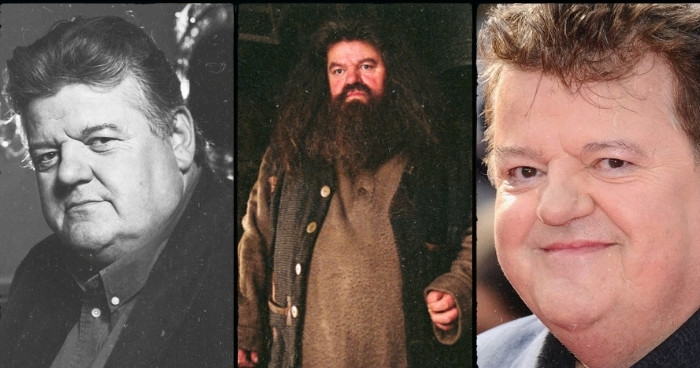 His achievements include the Best Actor BAFTA three years in a row for his role as Dr. Fitz as well as two BAFTA Scotland Awards.
Sadly he leaves behind his former wife Rhona Gemmell who he married back in 1999, his sister Annie Rae and his children Spencer and Alice.

Before dropping a phenomenal act as Fitz in ITV's drama series Cracker, Coltrane was one of the most-loved comedians in the UK.
He played next to the acting legends including Hugh Laurie, Stephen Fry, Emma Thompson, Julie Walters, Ben Elton and Siobhan Redmond.
Belinda Wright, his agent, best described him as 'unique talent'. She added: 'Please respect Robbie's family's privacy at this distressing time.'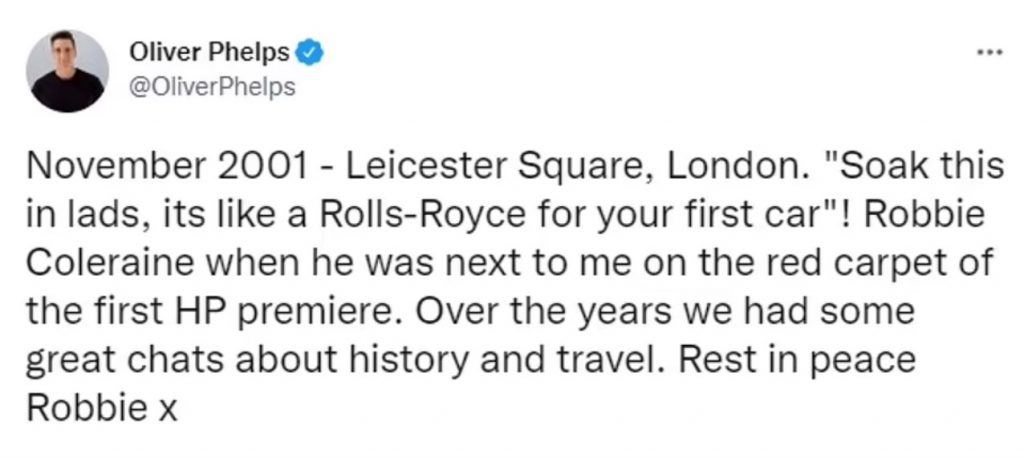 Although Robbie Coltrane's agent confirmed the news of his passing, she withheld any information for the cause of death. The actor had a history of health problems, but it's not confirmed whether they play a role in his passing.
Coltrane had to undergo a lot of pain due to his osteoarthritis. One of his pictures went viral in 2019 where he was in a wheelchair and was unable to walk. Sources at the time revealed that he was in pain for a long time and was planning to get knee replacement surgery when the disorder damaged his joints.

His agent Belinda Wright said a statement: 'My client and friend Robbie Coltrane OBE passed away on Friday October 14. Robbie was a unique talent, sharing the Guinness Book of Records' Award for winning three consecutive Best Actor Baftas for his portrayal of Fitz in Granada TV's series Cracker in 1994, 1995 and 1996 with Sir Michael Gambon.
'He will probably be best remembered for decades to come as Hagrid in the Harry Potter films, a role which brought joy to children and adults alike all over the world, prompting a stream of fan letters every week for over 20 years.
'James Bond fans write too to applaud his role in GoldenEye and The World Is Not Enough.
'For me personally I shall remember him as an abidingly loyal client. As well as being a wonderful actor, he was forensically intelligent, brilliantly witty and after 40 years of being proud to be called his agent, I shall miss him.
'He is survived by his sister Annie Rae, his children Spencer and Alice and their mother Rhona Gemmell. They would like to thank the medical staff at Forth Valley Royal Hospital in Larbert for their care and diplomacy.'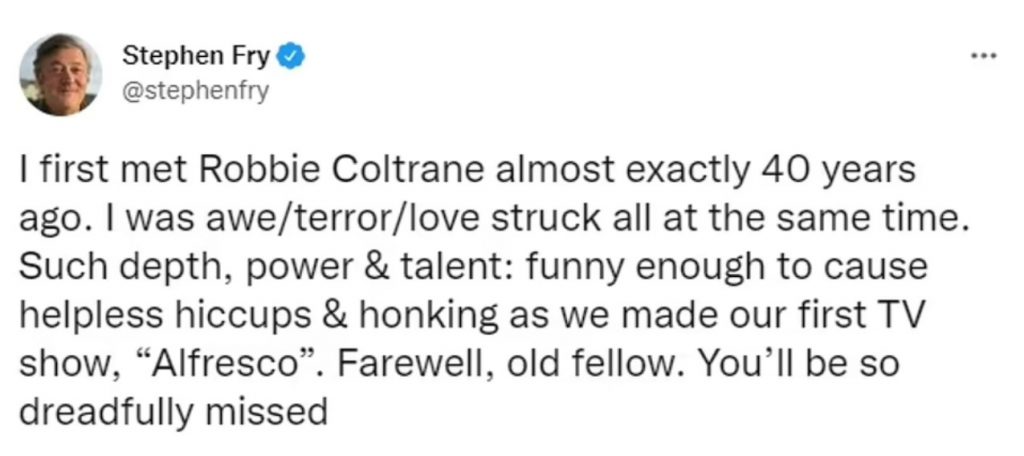 Tributes have begun to flood in to the star, proving that he left a great mark on this world.
Rest in peace, Hagrid.
Please SHARE this news with your Friends and Family on Facebook!