Off The Record
Mother Secretly Photographs What This Boy Does With Her 1-Year-Old. Now She's Searching For Him With A Desperate Appeal
Every family loves the thought of having a newborn. Katie Myers and her husband were excited when they found out they're having a kid together! The pregnancy progressed perfect for their son Kaden, but months after his birth his parents begin to become terrified.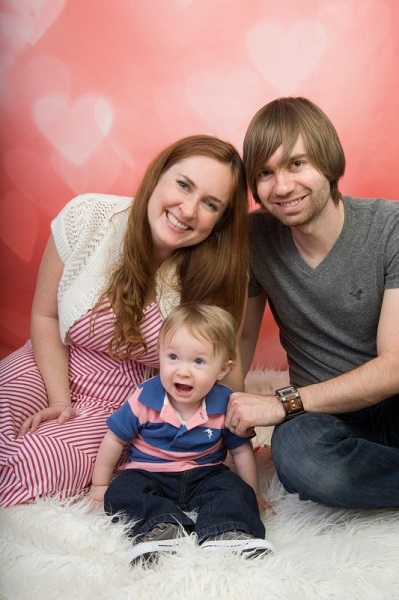 She realized that her son, which was 1 and a half year old, didn't develop as peers of his age. That's when she started to worry. Every parent just wants what's best for their child, but she got horrified when they told her that Kaden is suffering from spinal muscular atrophy, type 2. He will never be able to walk without help. He will only be able to sit up with extreme effort and he is not going to be able to grow old…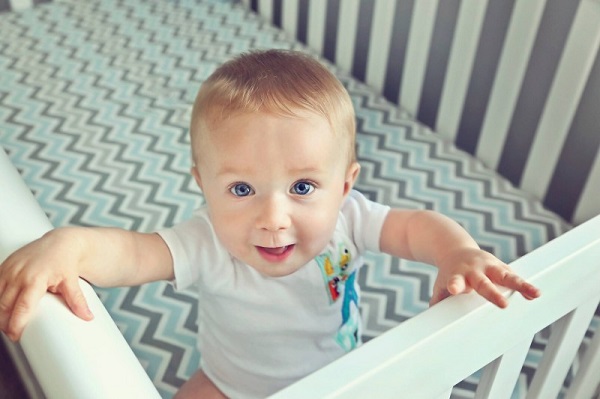 Every day they both fight that Kaden learns to sit up, raise his arms and get to a point where he is able to use a wheelchair. Katie is incredibly proud that she brought a fighter in this world. To cheer the little one, they often go to the museum and aquarium. Also it has flat floors which makes Kaden easier to navigate. One day, they witnessed a wonderful meeting.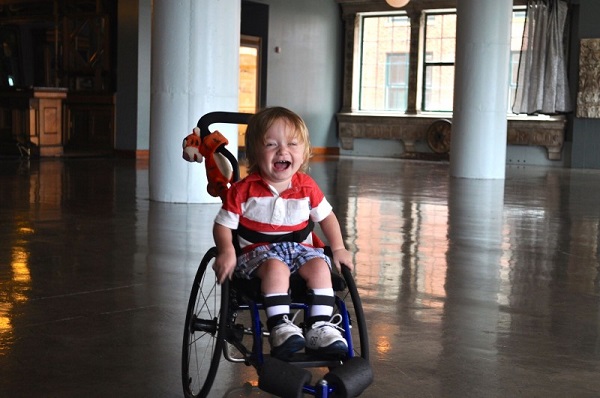 Kaden was playing at an exhibition where colorful balls can be moved on rails, but then an older boy steps up to Kaden and does something that moves Katie's heart so deeply that she takes a secret picture of them both. She posted this picture with a caption: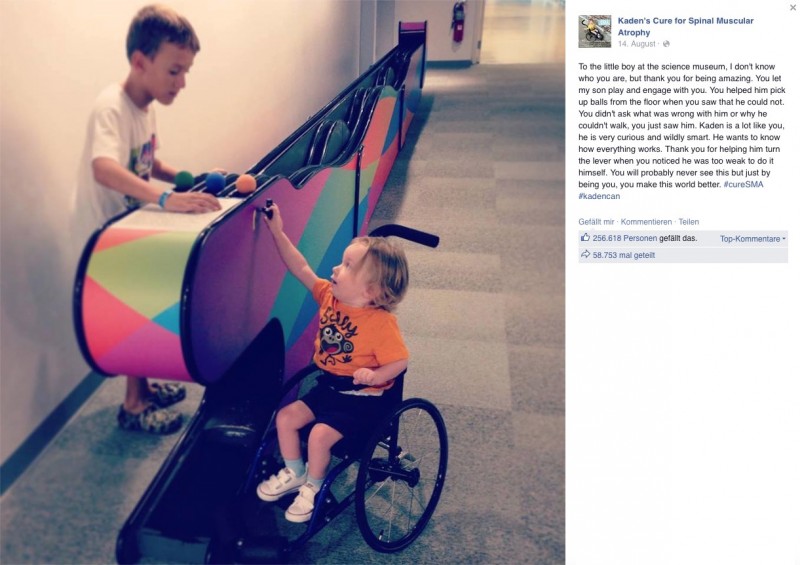 "To the little boy at the science museum, I don't know who you are, but thank you for being amazing. You let my son play and engage with you. You helped him pick up balls from the floor when you saw that he could not. You didn't ask what was wrong with him or why he couldn't walk, you just saw him. Kaden is a lot like you, he is very curious and wildly smart. He wants to know how everything works. Thank you for helping him turn the lever when you noticed he was too weak to do it himself. You will probably never see this but just by being you, you make this world better."
The boy got lost in the play with his companion in a wheelchair, and both enjoyed a great time together.
"I would love to tell his parents how unbelievable and caring their son is that he treats everyone the same," says Katie.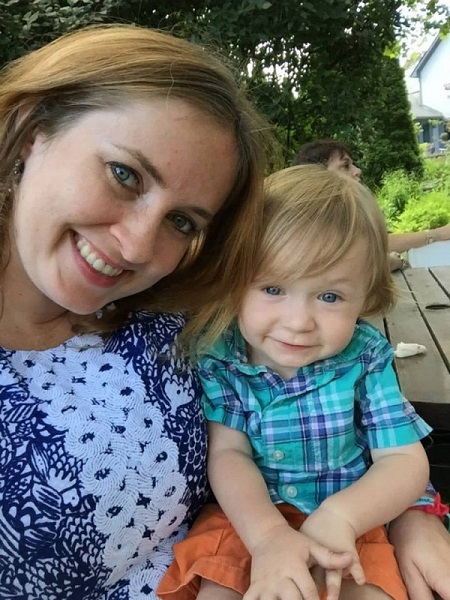 She then explained in an interview that it's not wrong to ask questions about her little angel, but this exact playmate, which made her little boy feel like a normal child and treated as such, means a whole lot for someone at his age who fights for survival every day.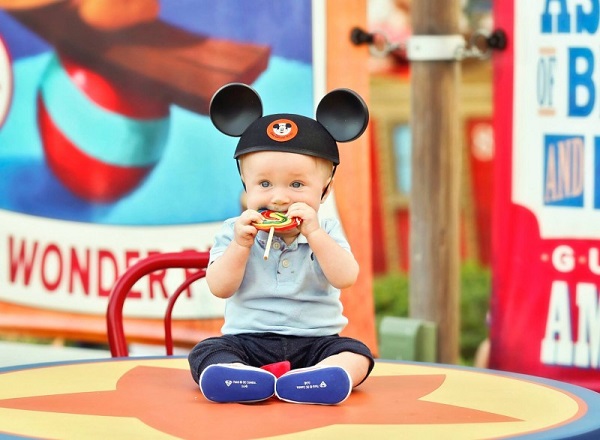 By posting the photo, Katie hopes to find the boy and thank him in person. Also, she wants to spread awareness about Kaden's illness. An illness that makes the boy fight for his life on a daily basis.
Help this wonderful mother and share this article!
Credits: Kaden's Cure For Spinal Muscular Atrophy