Off The Record
A 400 Pound Black Bear Was Drowning In The Ocean, But One Man Refused To Let That Happen
It's not new for a wild animal to wander off in the nearby resident areas to search for food and shelter. That's what happened in Florida. A 400 pound black bear wandered off, and Wildlife officers had to sedate the bear to safely relocate it to its natural habitat, but that's when things went horribly wrong.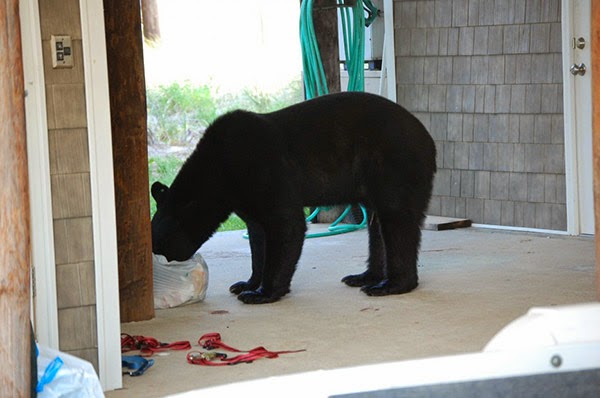 They aimed, shoot successfully, but the dart made the bear panic and she ran straight in the ocean.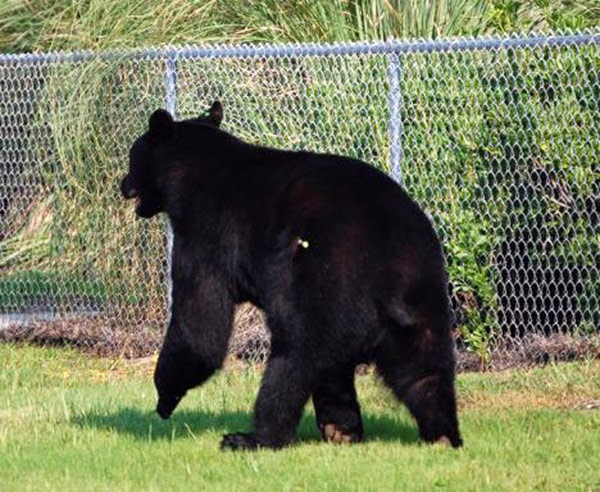 Just as she went in the water, the dart made her drowsy… and then she started to drown.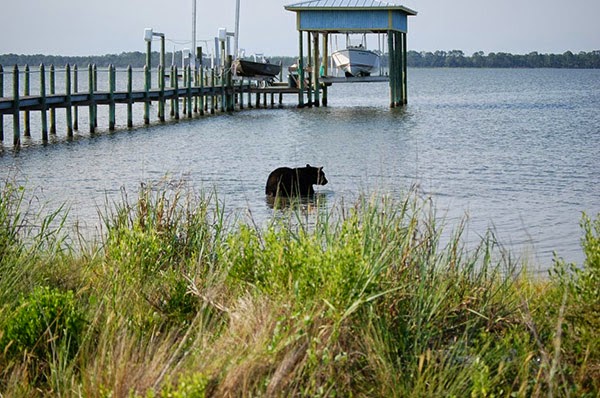 Not every hero wears cape! A biologist with the Wildlife Commission, Adam Warwick, didn't let that happen, not minding the consequences of his actions…
He jumped straight in the ocean to stop the bear from drowning.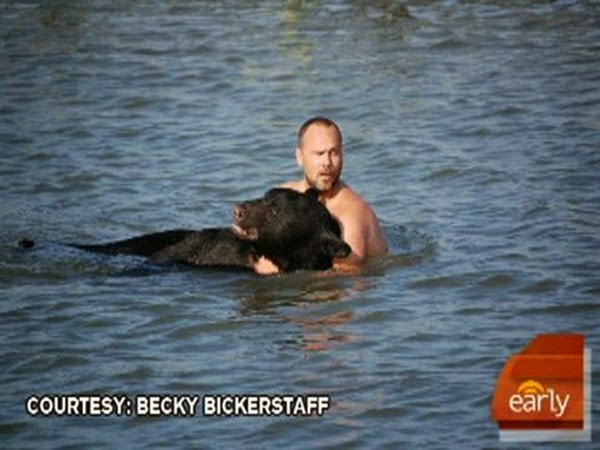 "It was a spur of the moment decision. I had a lot of adrenaline pumping when I saw the bear in the water."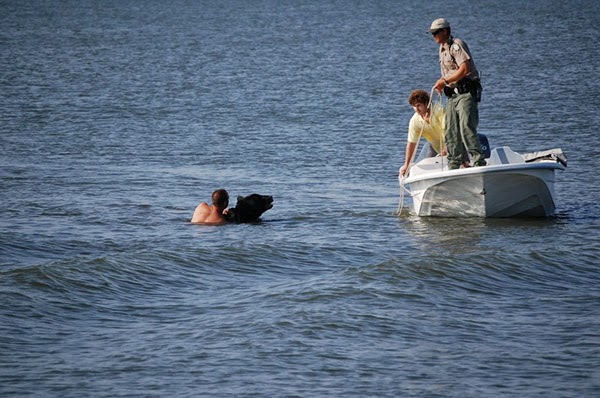 He knew the risks, but did it anyway. In any moment the bear could find just a bit of energy to slice him in half by trying to protect itself from potential danger.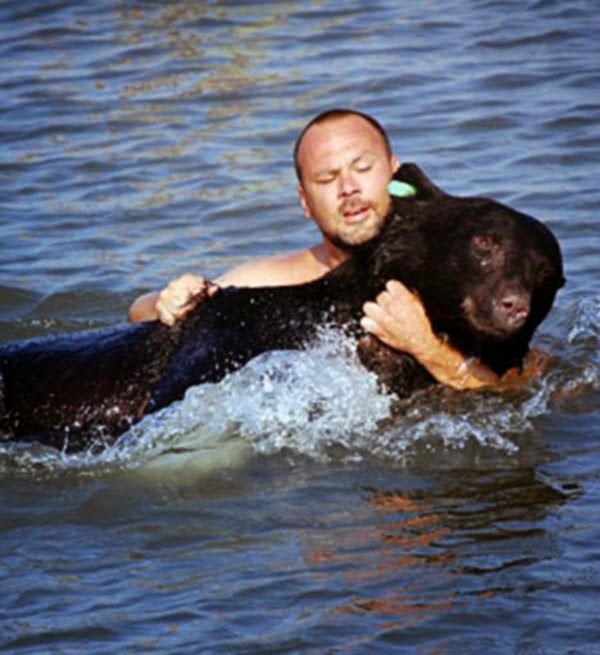 But the bear somehow knew the man was trying to save her.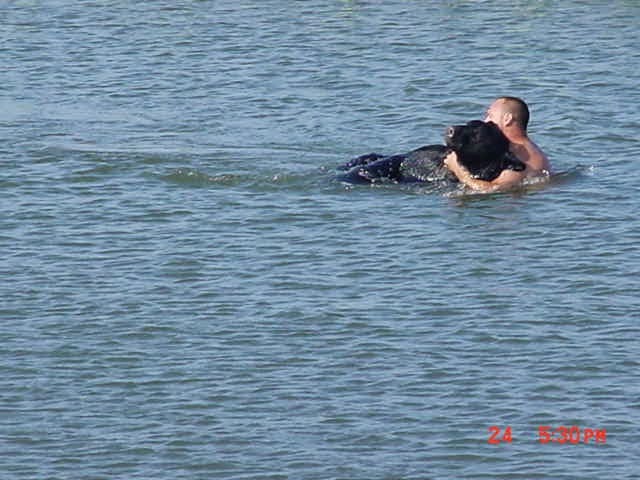 Adam's strength and determination got the bear into shallow water.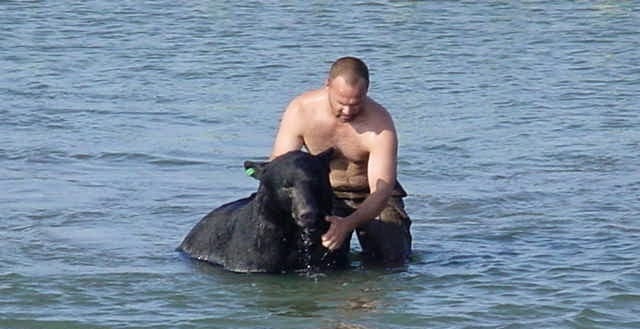 He suffered a scratch from the heroic rescue.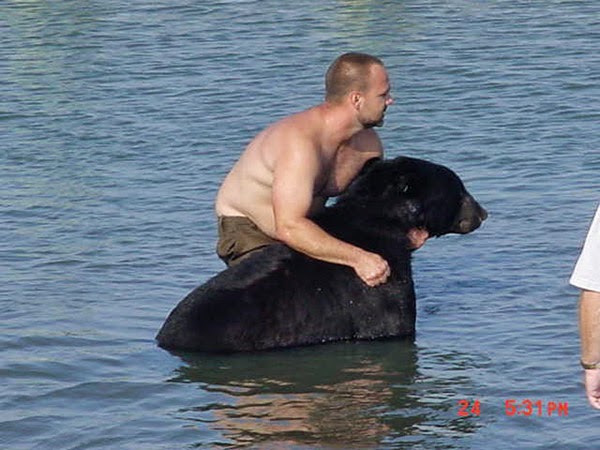 Once they reached to safety, other team members joined forces to get the bear out.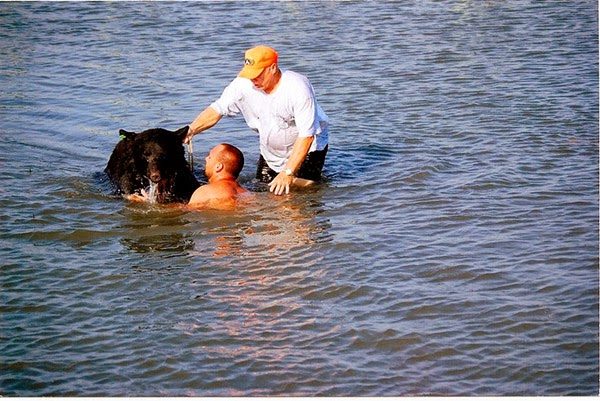 The team came out with an idea to get tractor bucket to transfer the big bear to his home in Osceola National Forest.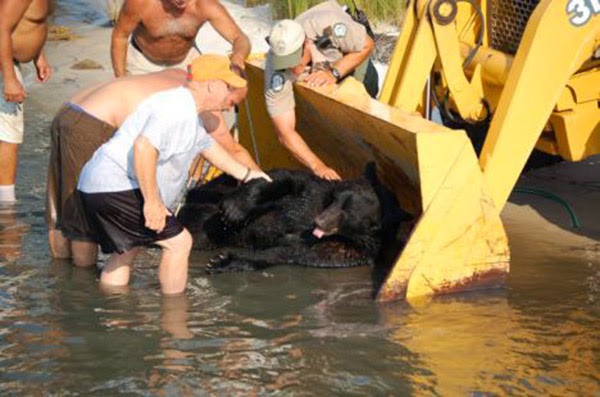 Adam joined the ride with her.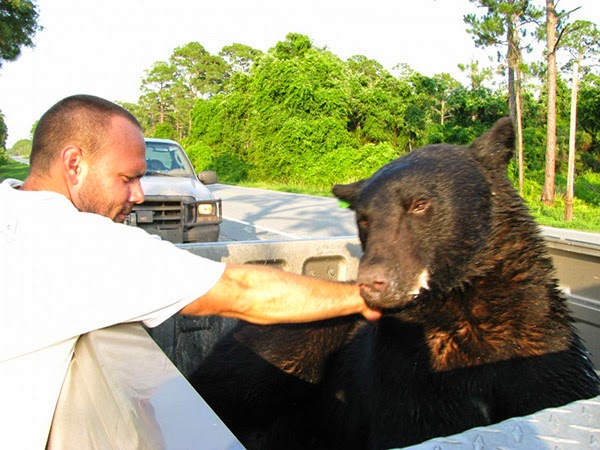 The big giant is safe in its own natural habitat once again, thanks to the brave move of one man!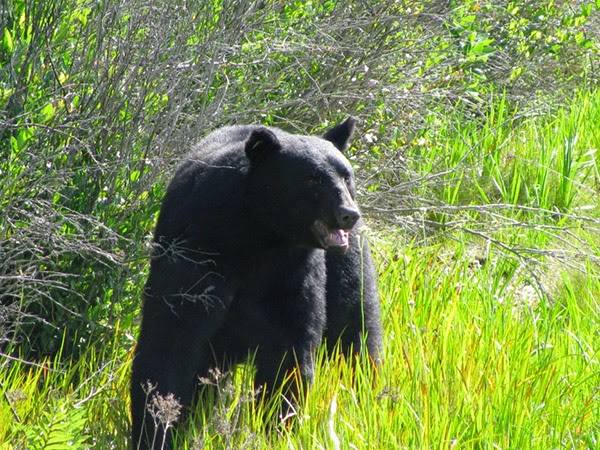 It's not everyday story to hear that a man saved a bear! Feel free to SHARE this amazing story with your Friends and Family!