Off The Record
Mom Got Pregnant, Then Doctor Tells Them The Shocking News
A mother in Dallas, Texas, has been allowed to bring home her identical quadruplets, despite having given birth to them amid a global pandemic.
On March 15, when much of the United States went into lockdown, 35-year-old Jenny Marr and her husband Chris welcomed quadruplet sons.
About one in fifteen million births will result in a set of identical quadruplets.
After ten weeks in the neonatal intensive care unit (NICU) and nearly a month in the special care nursery at Texas Health Presbyterian Hospital Dallas, the happy parents have brought their sons home.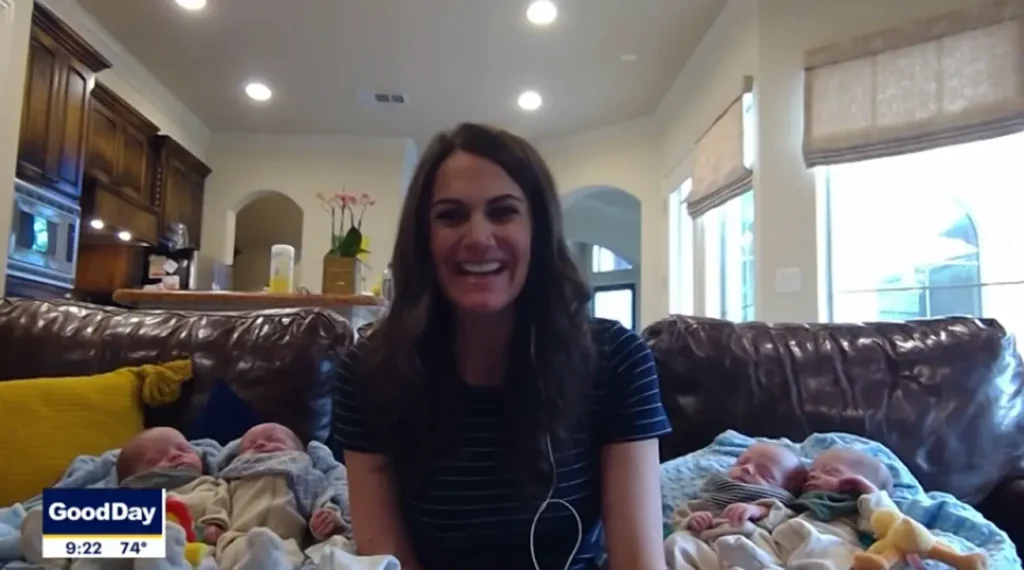 Hardy Smith, Hudson Perry, Harrison Foy, and Henry William Jenny and Chris's first child, Marr, was born five weeks early, at 28 weeks and four days.
Jenny said on Facebook on the 13th of May, "I was so worried that we would spend such a long time in the hospital," in reference to the length of time she and her four children were there.
"We had the most amazing nurses and doctors during our NiCU and Special Care stay. We made friends that will last a lifetime.
"Having babies during a global pandemic has been quite the experience. Everyone at Texas Health Presbyterian Dallas made us and our babies too priority for care and safety. I only hope that one day I can hug each of them and say thank you.
"Thank you for getting our sweet preemie babies into the world safely, for believing in them that they could exceed all expectations of such preterm babies. We never heard bad news, we never really had to worry, we welcomed into the world 4 healthy incredible babies. And now after just under 2 months they are all home."
When asked how they felt when they found out they were having identical, spontaneous quadruplets, the first-time parents told Today they were in "utter shock."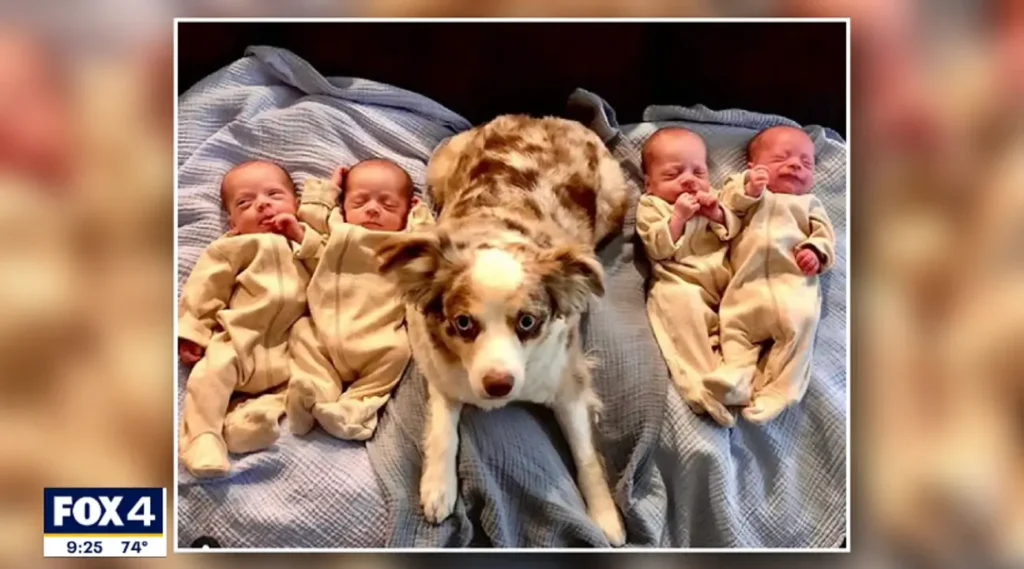 It had been announced to them at an earlier checkup that they were expecting triplets, but at a subsequent appointment, they learned that they would actually be blessed with four children.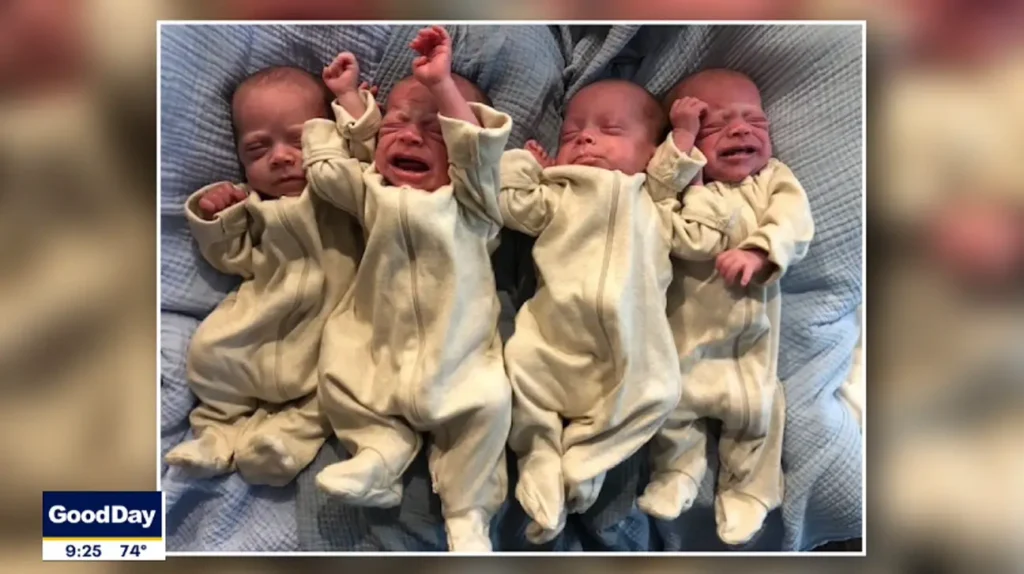 Chris said: "The tech – who was doing the initial [scan] – she gave me a funny look. We were like, 'Oh what's going on now?' We got worried again.'"
"She was really cute. She said, 'I'm not supposed to say this, but y'all got four babies'."
He added: "I made the joke that I am not coming back because there are going to be five babies next time.
"We were just shocked. Jumping from three to four was easier to swallow. Just after that we heard they were healthy."
Dr. Lauren Murray, an OB/GYN on the medical team at Texas Health Dallas, said there are only approximately 72 known occurrences of spontaneous, identical quadruplets, according to a post on the hospital's Facebook page. Jenny and Chris have "no history of multiples in their families."
Please SHARE this amazing article with Family and Friends!