Off The Record
Two Of The Wealthiest People On The Planet Are 'Dead Serious' About Fighting In UFC Match
UFC President Dana White has stated that two of the wealthiest people on the planet are 'dead serious' about fighting one other in an MMA fight.
The co-founder of Facebook and the owner of Twitter are two persons who would have good reason to have a fight while hiding behind their own computers.
Musk, upon learning that Zuckerberg may be developing an app to rival Twitter, vowed to take their feud into the real world, despite the fact that the two have all the social media power they need to square off against one another through a screen.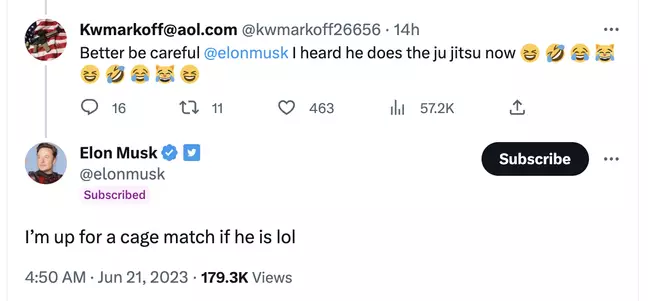 Musk tweeted after hearing rumors that Zuckerberg was working on a new app, possibly called Threads: "I'm up for a cage match if he is lol."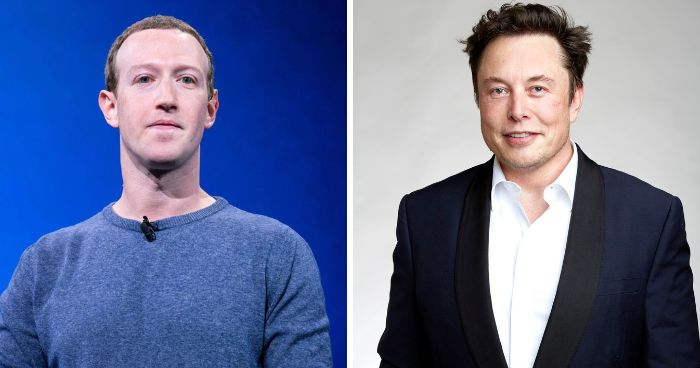 Since Zuckerberg has trained in jiu jitsu, he is no stranger to physical conflict and has opted to accept Musk's challenge. Obviously, though, he didn't tweet about it.
Instead of replying to Musk directly, Zuckerberg used one of his company's own platforms to respond, publishing a photo of Musk's comments to Instagram with the caption "Send me location."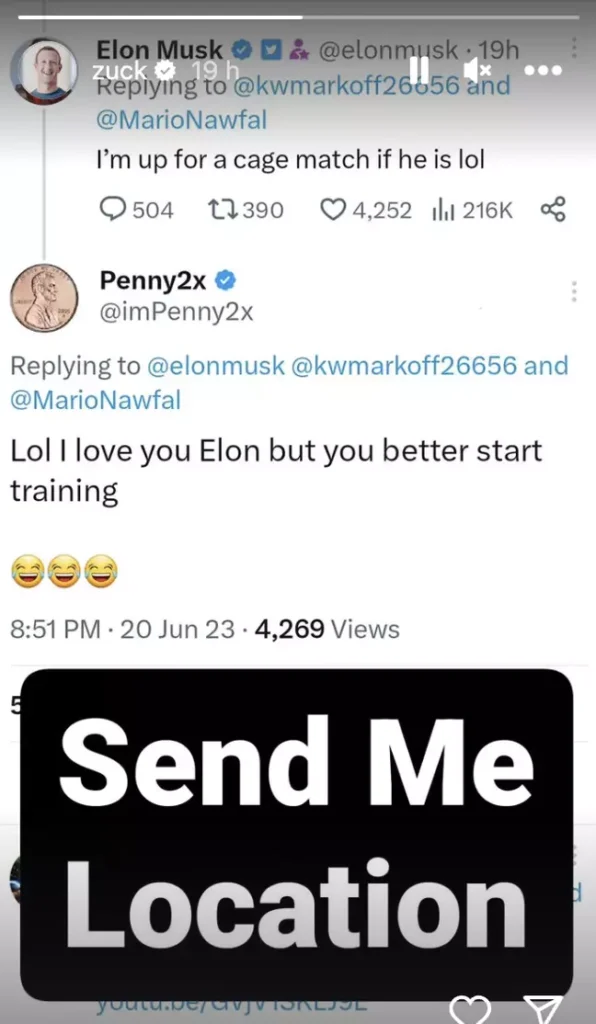 It's a battle nobody asked for, but now that the prospect has been raised, it's inevitable.
Fortunately, White says both men are eager for a battle.
The president of the UFC said in an interview with TMZ Live on Friday (22 June) that he has been in contact with both Zuckerberg and Musk since last night and has heard that they want to face off in Las Vegas.
"I talked with Mark and Elon last night, both guys are absolutely dead serious about this," White said. "They both said 'yeah we'll do it', they both want to do it."
He also said that "the guys will raise hundreds of millions of dollars from the PPV and donate to charity."
White is convinced the battle will be the most watched of all time if it goes forward.
"This would be the biggest fight ever in the history of the world… The biggest fight of all time was Floyd and Conor, I just think it triples that – it triples what that did, there's no limit on what that thing can make," he said.
Musk has claimed to have done martial arts and been in "plenty of fights growing up in South Africa," so White thinks he can hold his own against Zuckerberg, who is known to have training in the sport of jiu jitsu.
Will it be enough to defeat Zuckerberg? We'll just have to see what happens, I suppose.
Please SHARE this unbelievable news with Family and Friends!