Off The Record
Mom Gives Birth To Twin Girls, 30 Minutes Later Doctor Walks In And Tells Parents 'I'm Sorry' To Inform You This…
Nicola Bailed who was 32 years old at the time, went into labor with twins at 33 weeks. She and her husband were very happy to know that both of their girls were healthy, but just half an hour after the birth, doctors came with sad news to announce to the new parents: we are sorry to inform you…
After breaking the news about their baby girl Harper, doctors gave the couple literature with a negative message about the condition. This made them very scared and confused, but Nicola said "as soon as I saw them both my heart just melted. They were both so beautiful."
The twins are very famous on social media. "These two had something to smile about yesterday as Quinn now weighs a huge 8.7lb doubling her birth weight and Harper is 7.8lb she's slowly but surely getting there and they have both now been discharged from the special care team so just under the health visitor now so proud of what they have achieved in such little time #movingforward"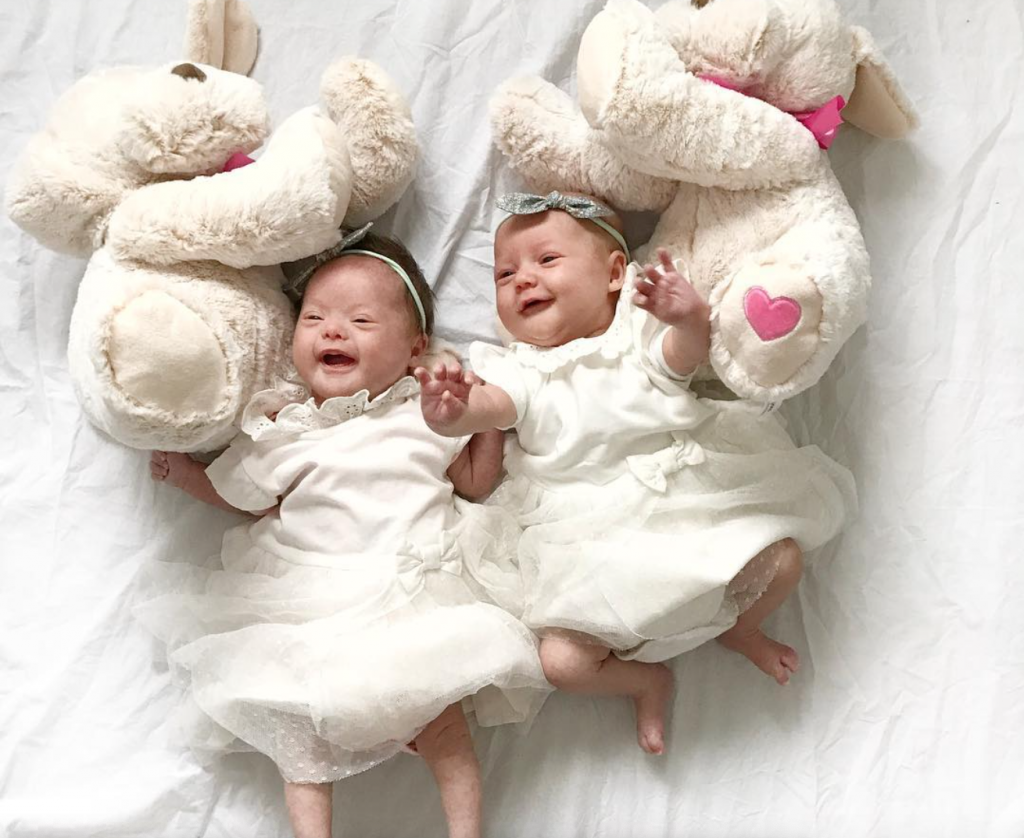 Nicola and her husband were not going to allow Harper's diagnosis define her. She decided to change the narrative for their life. Nicola uses her famous Instagram profile to spread awareness about the positive aspects of having a child with down syndrome.
"I'm definitely an ambassador for the 'there's nothing down about' movement, as I'm a strong believer of that if we make the condition a positive thing then hopefully it's a step forward to accepting people's differences in this world," she wrote.
"Well we had a lovely day yesterday, I loved twinning with girls I may have to do it more often I  think. This amazing photo of us all which is so rare to get us all together was taken by my brother @the_scott_mason  who heads back to the states today it's been lovely spending time with him and for him and Ashley to meet the girls. We have lots of fun planned for today as we head off to one of Lucas besties  birthday parties over at a farm, then we are have to watch the England game after #sundayfunday."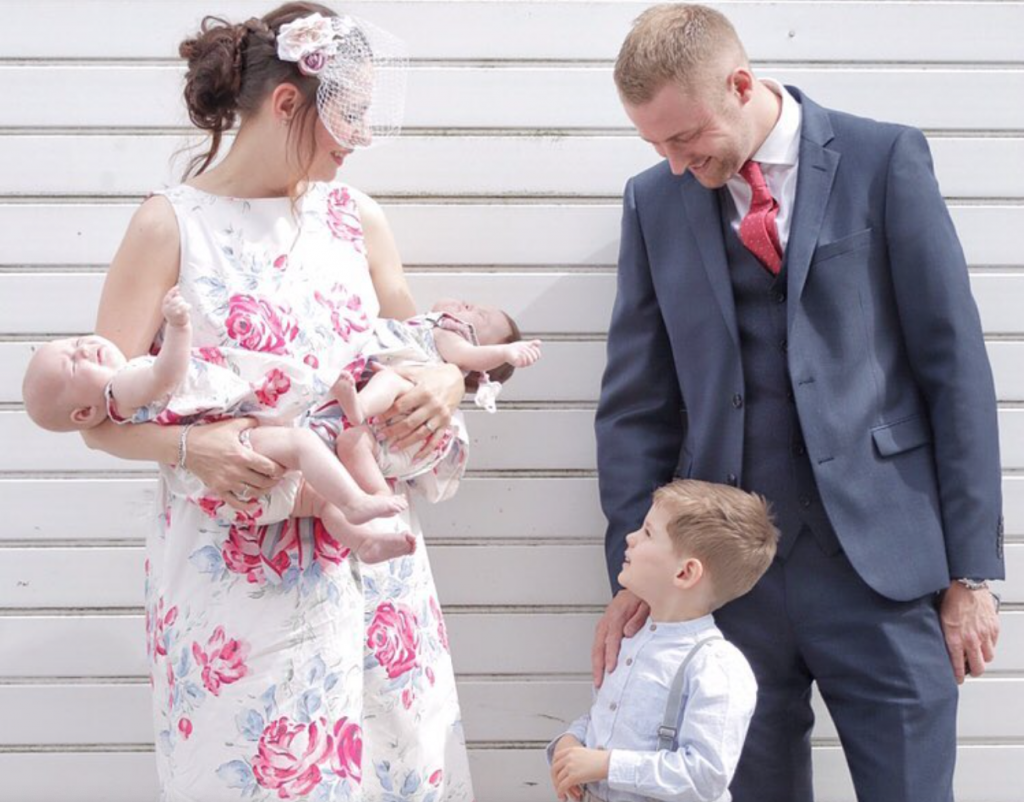 Although she is dedicated to focus on the positive, it doesn't meant that their life has no hardship whatsoever. After all, both girls were born prematurely, but Harper was born with two holes in her heart and one closed on its own. For the second one, she will have to do surgery when she is older. This condition is common among children with down syndrome. Harper, given her condition, will also need more developmental therapy, but Nicola is determined to ensure that both of her angels live the best lives possible.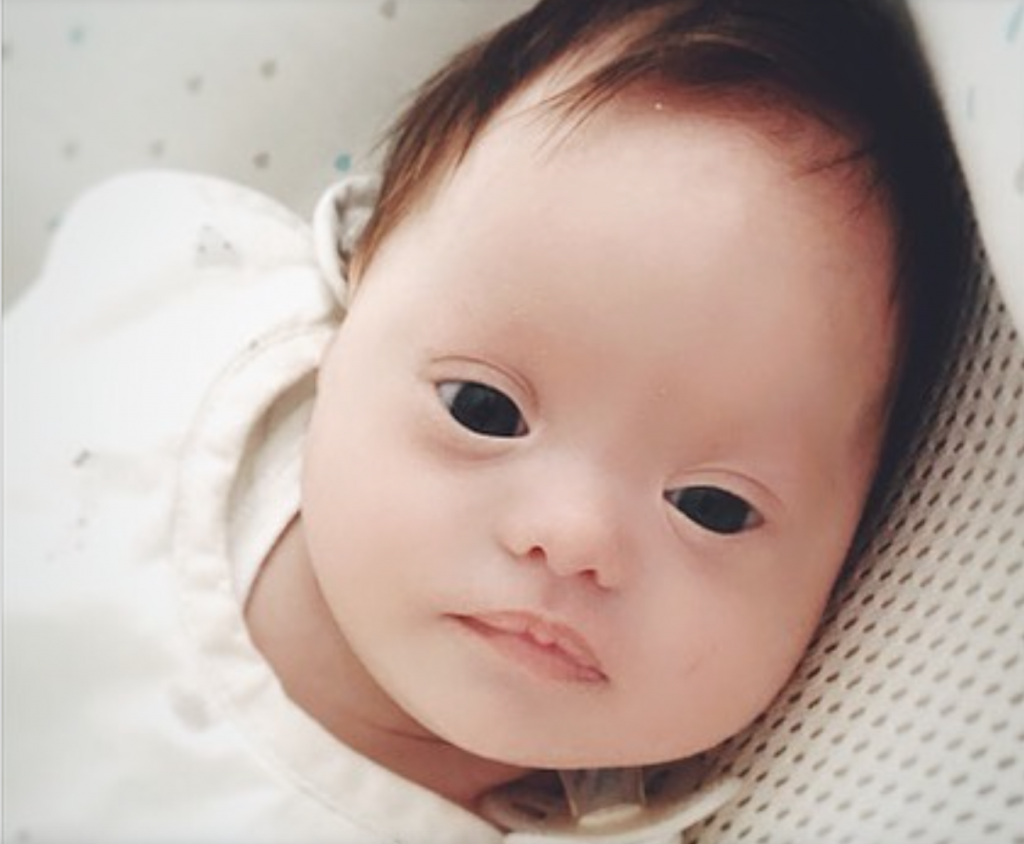 "I'm hoping the rest of our journey can stay as positive as it has been so far," Nicola wrote. "Harper is such a beautiful baby girl, who has achieved so much in her little life and I am sure she was going achieve so much more. I'm currently one proud mama."
"They both light up when they're around each other and are looking at each other more and more," Nicola told SWNS.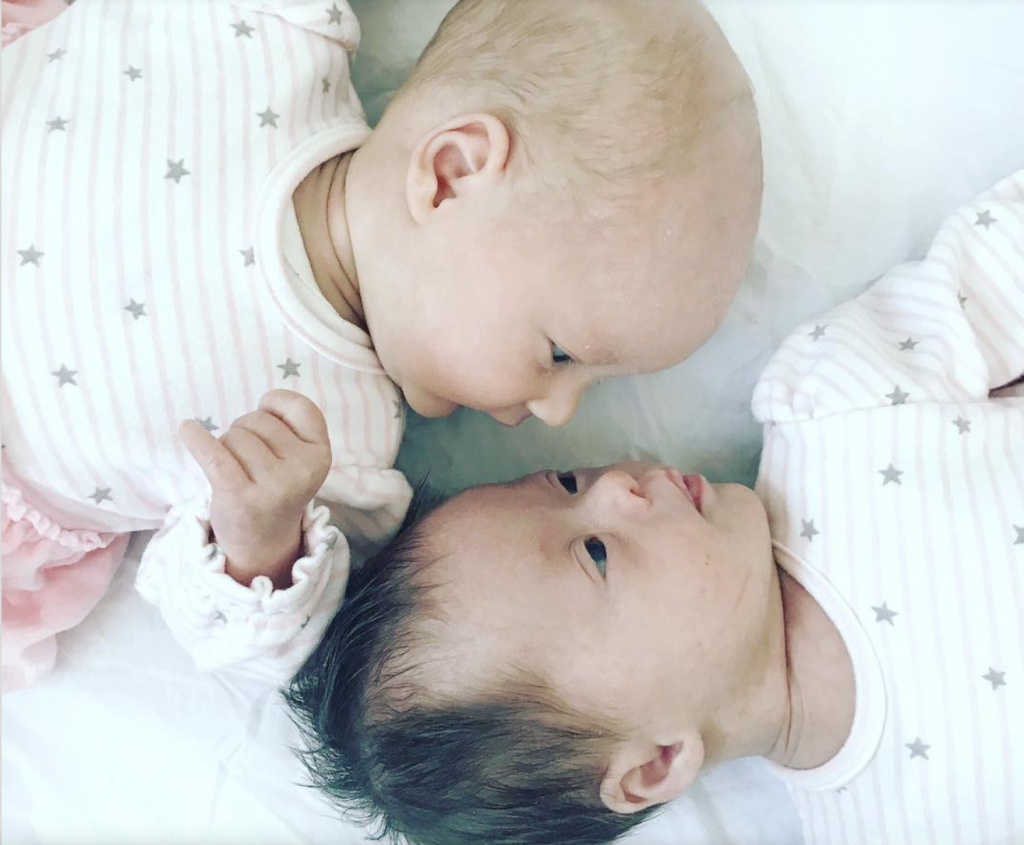 "We yesterday was a success we have a 6.15lb and 6.7lb babies yeah! Their both gaining weight well and their very happy with them both of them. Harper is gaining weight a lot slower than Quinn, but this is because of her heart defect she so sleepy all the time but she is picking up with her feeds now hopefully she will keep it up #happybabies."
This is a pure example of strong and incredible family! We can all have bumps on the roads, but what makes us stronger is the fight we give back to overcome anything.
Please SHARE this amazing story with your Friends and Family on social media!