Off The Record
Mom Finds Sons Notebook, Called The Police Immediately And Turned Him In
Nichole Schubert found her sons notebook, but when she read what was in there she called the police immediately.
"Your first instinct as a parent is to protect your child," she told Good Morning America. "But at that point I felt like if he is actually going to do these things, he would be safer in jail."
Nicole sat down with Good Morning America to talk about the extremely difficult decision she had to make.
"It was very descriptive. It was just heartbreaking."
She made the spine-chilling discovery while she was cleaning the house. Schubert found her son's notebook, which contained detailed plans about killing her before attacking his Washington state high school.
Within few hours Nicole was already talking with the police on the phone. Despite wanting to protect her son, she also wanted to protect hundreds of innocent people that may've been hurt by her son.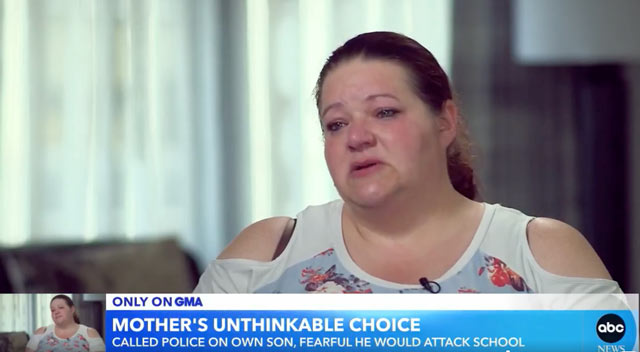 "It wasn't just about me and him at that point, it was about a whole school."
Nicole Schubert gave her son's notebook to the police and informed them that her son, who was 17 at the time, had made something which she believes to be a pipe bomb.
To the woman that turned in her son that was planning a mass shooting at his school… BRAVO…

I know it was hard but you saved lives… 🙏🏾— Chris Milton (@fatherofballers) July 21, 2022
Her son was arrested and plead guilty to a felony charge and misdemeanors. He went through mental evaluation and completed a rehabilitation program and community service.
After Nicole had to make that tough decision and turn her son to the police she has a message to all parents: "Just be aware and watch for signs. Kids will normally tell you by their actions when something is wrong."
You can watch her entire interview in the video below.
It took a lot of courage and bravery to turn her own son in, but think of how many innocent lives she saved, including her own.
This is a reminder for all of us to stay cautious and report those, even if that's our loved ones, if we suspect something seriously wrong with them.
Please share and spread awareness!