Off The Record
Margot Robbie Looks VERY Distressed Hours After Leaving Friend Cara Delevingne's House, Raising Health Concerns
Actress Margot Robbie and a personal friend of Cara Delevingne is seen leaving her house upset with tears as the British supermodel sparks health concerns with strange and disheveled behaviour in public.
Oscar-nominated and beautiful actress Margot Robbie couldn't hold back her emotions after leaving Cara's rented home in West Hollywood. Two hours before that, Delevingne's socialite sister Poppy had also been seen exiting in a black SUV.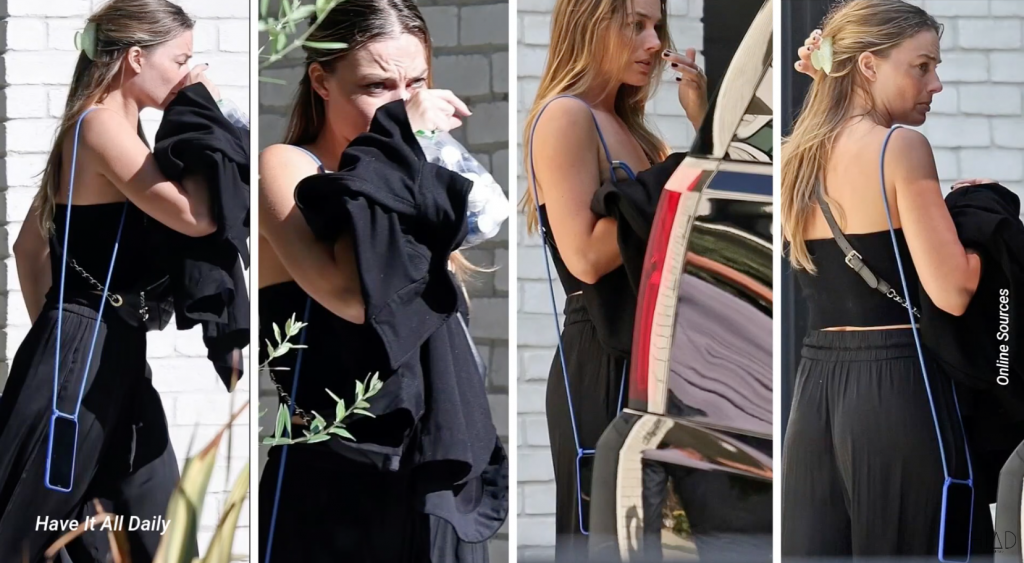 It's not clear whether Cara was in the house when Robbie was there.
Delevingne didn't show in NYC on Monday for the launch of her fashion collection honoring late designer Karl Lagerfeld at the restaurant Saga in the Big Apple's Financial District. She wasn't even present at the Emmy Awards.
These pictures were seen one week after Cara appeared erratic and out of sorts at Van Nuys Airport.
Robbie could be seen holding her hand to her face, obviously emotional about what happened inside the house. Details of what happened haven't emerged.
Delevingne's loved ones raise concerns about her health and wellbeing, willing to offer a helping hand and support. Robbie leaving the house emotional might be a warning sign.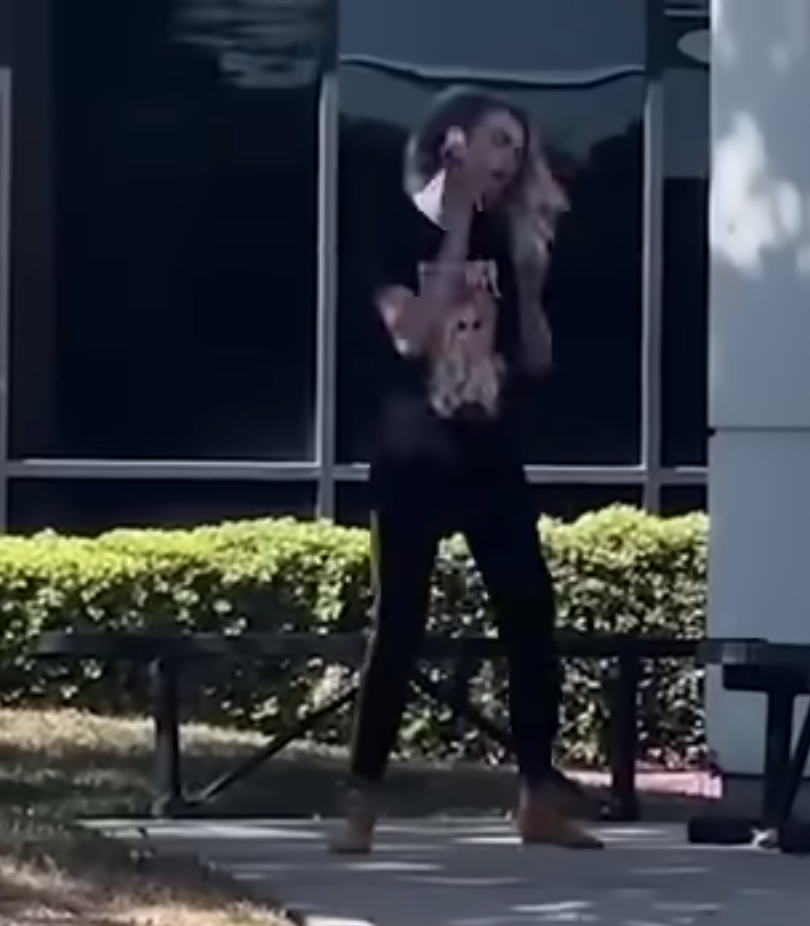 Robbie was carrying a small luggage and something that appears to be a plastic bag with toiletries or medications.
Cara and Robbie are longtime friends and had an act together in 2016 film Suicide Squad. They were also seen in Ibiza earlier in August for Cara's birthday party.
But in the week since, Cara had been spotted sitting alone in a car smoking a pipe of some kind and behaving oddly and erratic before boarding Jay-Z's private jet at Van Nuys. (video below)
According to Daily Mail sources Cara appeared strange and unable to control her body movements, along bending over, dropping her phone and moving unusual, as if she was unable to stop.
She boarded the jet, before she disembarked 45 minutes alter, and was driven away from the airport with her luggage wearing only socks on her feet.
Sources told DailyMail.com that Cara was seen at the Burning Man festival and she didn't eat or shower at the event.
The source said: 'She had just spent days in the desert, not eating all that much and she looked disheveled because she hadn't had time to scrub up yet.'
Margot leaving Cara's house:
Cara's unstable behaviour:
We hope everything is OK with Cara and pray for her health! Addiction of any kind must be helped!