Off The Record
Jennifer Aniston's Four-Word Warning To Matthew Perry That 'Saved His Life' Once Before
Friends star Matthew Perry, who was best known for his role as Chandler Bing in the hit US sitcom, revealed last year that Jennifer Aniston was the only co-star to address his problems as he opened up about their special connection.
Jennifer Aniston issued a four-word warning to her late Friends co-star, Matthew Perry, amid what he thought was his 'secret' battle with alcohol at the height of their fame.
Perry, who starred as Chandler Bing in the hit US sitcom, was found dead at his Los Angeles home on Saturday evening after reportedly drowning in his hot tub.
Police sources have indicated that no drugs were found at the scene, and there is no indication of foul play.
In a candid interview about struggling with substance abuse at the height of his 2000s fame, Perry, who was 54, revealed last year that Aniston was the only star to confront him about his drinking.
The actor recalled his colleague, who played Rachel Green, approached him on set, telling him, "We know you're drinking".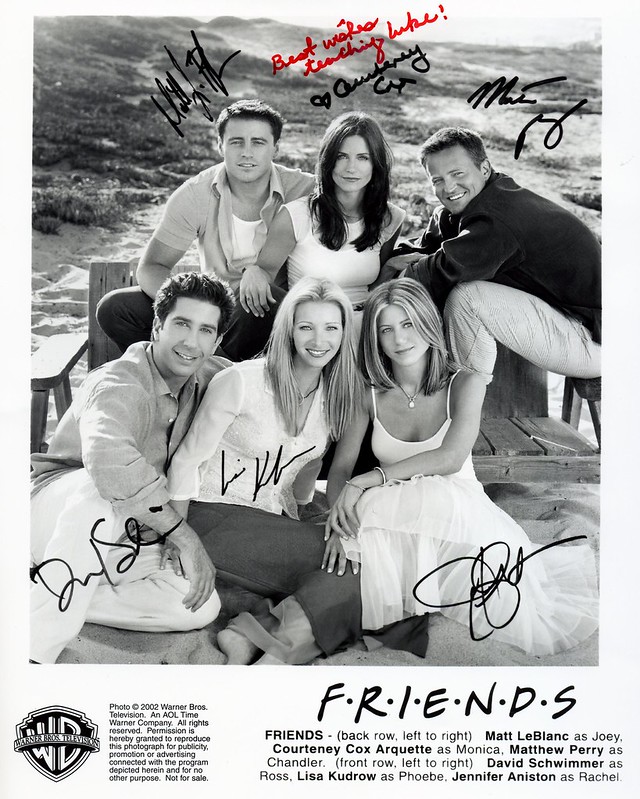 Perry told ABC News' Diane Sawyer: "At the time I should have been the toast of the town, I was in a dark room meeting nothing but drug dealers and completely alone. [Aniston] was the one that reached out the most. Describing her address as a "scary moment", Perry confessed: "I'm really grateful to her for that."
At the time, Perry also opened up about being given a 2% chance of survival after his abuse of opioids resulted in a burst colon and a two-week coma.
The actor revealed he'd had 14 surgeries on his stomach and was forced to live with a colostomy bag for nine months.
Perry's struggles with drug and alcohol addiction, and it significantly impacted his time on Friends.
He was once addicted to Vicodin and in 1997 he completed a 28-day detox programme.
He again entered rehab in February 2001 for addiction to Vicodin, methadone, amphetamines, and alcohol. And then he opened up about his struggles in his memoir that came out last year.
Aniston, meanwhile, told the Today show in 2021 ahead of a Friends reunion: "I didn't understand the level of anxiety and self-torture [that] was put on Matthew Perry, if he didn't get that laugh, and the devastation that he felt."
A statement on Friends' X (formerly Twitter) account on Sunday morning read: "We are devastated to learn of Matthew Perry's passing. He was a true gift to us all. Our heart goes out to his family, loved ones, and all of his fans."
In a chat with People magazine last year, Perry admitted he'd been in rehab 15 times in a bid to get clean between 1997 and 2011.
Now Trending:
He explained: "The doctors told my family that I had a two percent chance to live. I was put on a thing called an ECMO machine, which does all the breathing for your heart and your lungs. And that's called a Hail Mary. No one survives that."
Please SHARE this article with Family and Friends!