Off The Record
One Of The Last Times Matthew Perry Was Spotted In Public – Everyone Said The Same Thing…
Fans' initial relief at Matthew Perry's reappearance in January this year quickly turned to increased concern.
The Friends star did a massive tour to promote his new memoir at the end of last year, but then he disappeared.
The 53-year-old's ragged, untidy appearance didn't do much to calm fans' suspicions that he was still struggling with substance abuse.
According to the Spanish publication Marca, photographers took pictures of Perry while he was puffy and flushed.
The actor reportedly appeared fatigued as he left his Hidden Hills, Los Angeles, home for a trip to Starbucks, according to Page Six.
The first time the Massachusetts-born performer has been caught on video in weeks, he had a scruffy beard and a gray Henley shirt with trousers.
In November 2022, Perry published his memoir, titled Friends, Lovers, and the Big Terrible Thing, which caused international headlines due to his forthright style of writing and the controversial views he stated therein.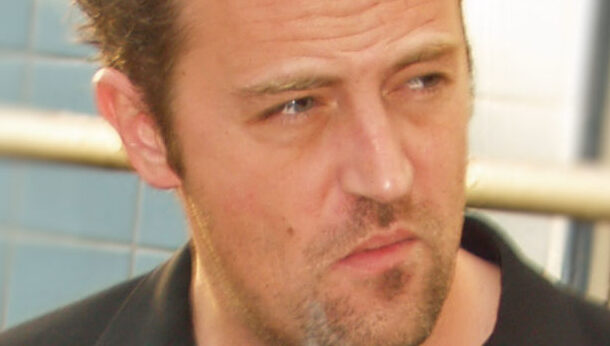 Perry, who rose to popularity portraying Chandler Bing on Friends, has spoken publicly about his struggles with opioid addiction, including the time his intestines burst.
His family was given a two percent survival probability, and he remained in a coma for two weeks before spending five months in the hospital recovering.
In October, Perry told People: "I'm pretty healthy now. I've got to not go to the gym much more, because I don't want to only be able to play superheroes. But no, I'm a pretty healthy guy right now."
He added: "It's important, but if you lose your sobriety, it doesn't mean you lose all that time and education. Your sober date changes, but that's all that changes. You know everything you knew before, as long as you were able to fight your way back without dying, you learn a lot."
As previously mentioned, Perry's memoir drew criticism for his treatment of Keanu Reeves.
Star of Friends siad, "Why is it that the original thinkers like River Phoenix and Heath Ledger die, but Keanu Reeves still walks among us?"
Perry later wrote about how he "punched a hole through Jennifer Aniston's dressing room wall" after hearing the news of Chris Farley's death on Saturday Night Live. "Keanu Reeves walks among us," he continued.
Perry attracted criticism for his remarks and ultimately issued an official apology.
The actor claimed he was "actually a big fan of Keanu" and "just chose a random name" to use as a punchline. "My mistake," he continued. "I apologise. I should have used my own name instead."
On Saturday, Matthew Perry's body was discovered in his home in Los Angeles. He was 54.
No illegal substances were discovered at the scene, according to sources.
His mother, Suzanne, and her broadcaster husband, Keith Morrison, showed up after the incident but said nothing.
This is such tragic news, and we want to extend our condolences to the actor's family and friends.
Please SHARE this with others so they can mourn this loss too!