Off The Record
'Fresh Prince' Star Alfonso Ribeiro Shares Devastating Photo Of His Daughter A Day Before Her 4th Birthday
Both Alfonso and Angela Ribeiro have posted updates on the health of their daughter Ava Sue on social media.

A day before her fourth birthday, the youngster reportedly fell off of her sit-down scooter and required emergency surgery on Friday, May 12 to remove any potential scarring.

Copy

Alfonso lauded the medical staff at Kare MD Skin Health and showed his satisfaction in Ava's bravery while sharing images of her injuries, which included considerable bruises and serious burns on her right elbow, shoulder, and around her right eye.

The Fresh Prince of Bel-Air star wrote in his Instagram post: "Not the kind of day you want the day before turning 4. Just want to give a heartfelt thank you to [Kare MD Skin Health] for the emergency service and procedure to help lessen the likelihood of [scarring]. So proud of how brave my baby girl was during the surgery."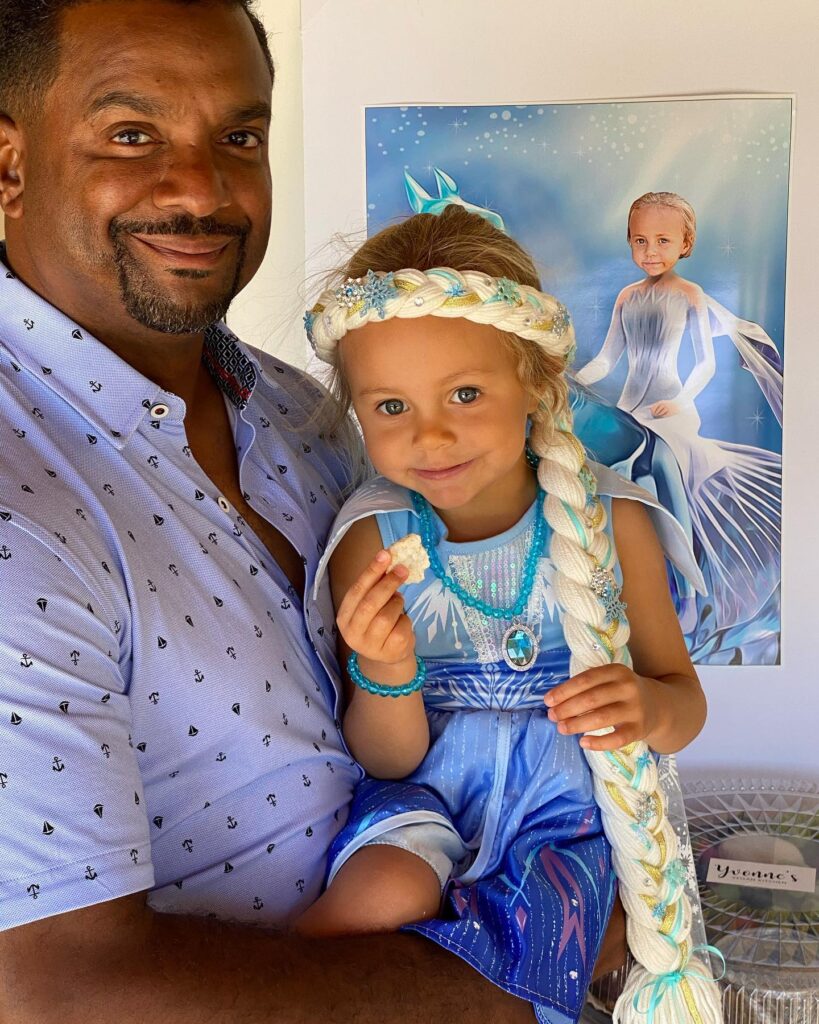 Meanwhile, Ava's mom, Angela, went into greater detail about the events leading up to her daughter's accident, admitting that she'd had a hunch that morning that Ava would be put in danger.
She called it "a vision/motherly intuition" in her writing:
"I announced to the fam, kids, sitter & friends helping out getting ready for Ava's birthday party that 'we are not doing anything crazy or dangerous today that could potentially end up with an ER visit.' I literally made everyone lock eyes to me when I said these words."
Nonetheless, Angela's remarks were obviously not taken seriously enough, as Ava fell off her scooter shortly after she had disclosed her warning.
Readers of MSN, please click here to view the images:
After Ava's injury, her parents rushed her to see Dr. Raffy at Kare MD Skin Health, even though it was after hours.
They hoped that Dr. Raffy might help reduce the likelihood that Ava would develop scars.
"Not a fun way to spend your last day as a 3-year old, but she was a trooper," Angela added.
"Giving this sweet girl some extra cuddles tonight."
Ava's coworkers at Kare MD Skin Health celebrated her birthday on May 12 by posting an Instagram message to their own account.
"Thank you for the very kind words [Alfonso]. We are so honored to take care of your precious princess Ava. Best wishes for a speedy recovery," they wrote in the caption.
Now Viral:
I think we can all agree that each time one of our children is wounded, it is terrifying. I'm relieved to hear that Alfonso and Angela's baby is doing better.
Can you go back to a time when one of your children was injured? Remember how you felt right then.
If you would do everything to guarantee your child's eternal health, please consider SHARING this post on Facebook!