Off The Record
Dogs Tested To See Whether They'd Defend Owner During Home Invasion. The Reaction Will Disappoint You
Inside Edition did an experiment to see if dogs will protect the owner during home invasion. Some reactions will truly disappoint you..
If a mask intruder rushed into your house, would your dog attack them or flee to save themselves? Let's find out!
Many dog owners will swear that the dog would give their life for them, but that's not always the case. Some dogs are more afraid than the owners, and they would leave as soon as they smell danger.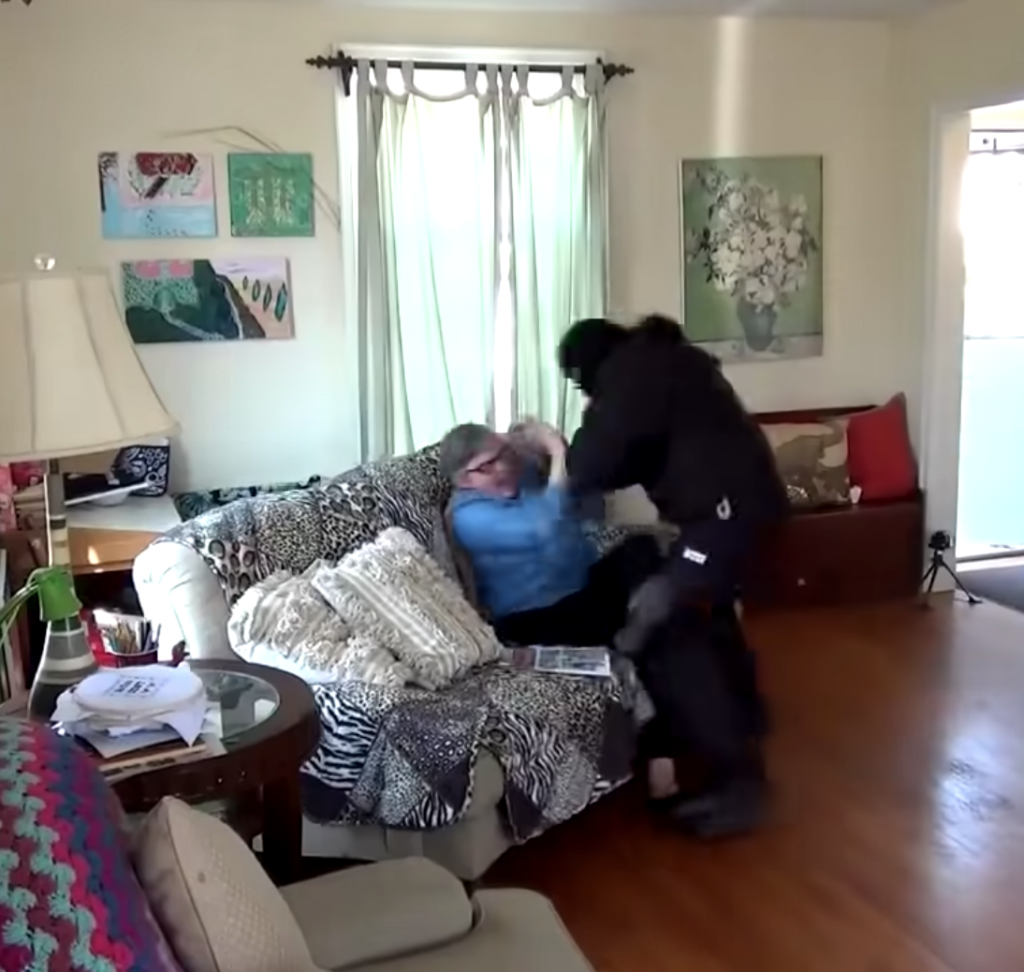 On one of the tests, a masked robber went in a house, but instead of attacking them to neutralize danger, the canines took off.
In another case, a dog ran away as a burglar threw a plate at it.
Inside Edition did a test on Perry, a 5-year-old yellow Labrador, at her home in Irvington, N.Y.  
The owner of this beautiful puppy, Michelle Kellaher, loves her dog and hopes it will protect her in case of danger.
"I hope she tries to protect me," Kellaher told Inside Edition. 
Inside Edition was eager to find out if dogs are as loyal as their reputation. They enlisted Nate Bonilla and Michael D'Abruzzo of K9-1 Specialized Dog Training.
These are all staged scenes to see if dogs actually protect their owners from intruders.
The "burglar" put on a great performance pretending to attack the owner, Kellaher.
She screams for help, but instead of helping, her dog ran to save itself.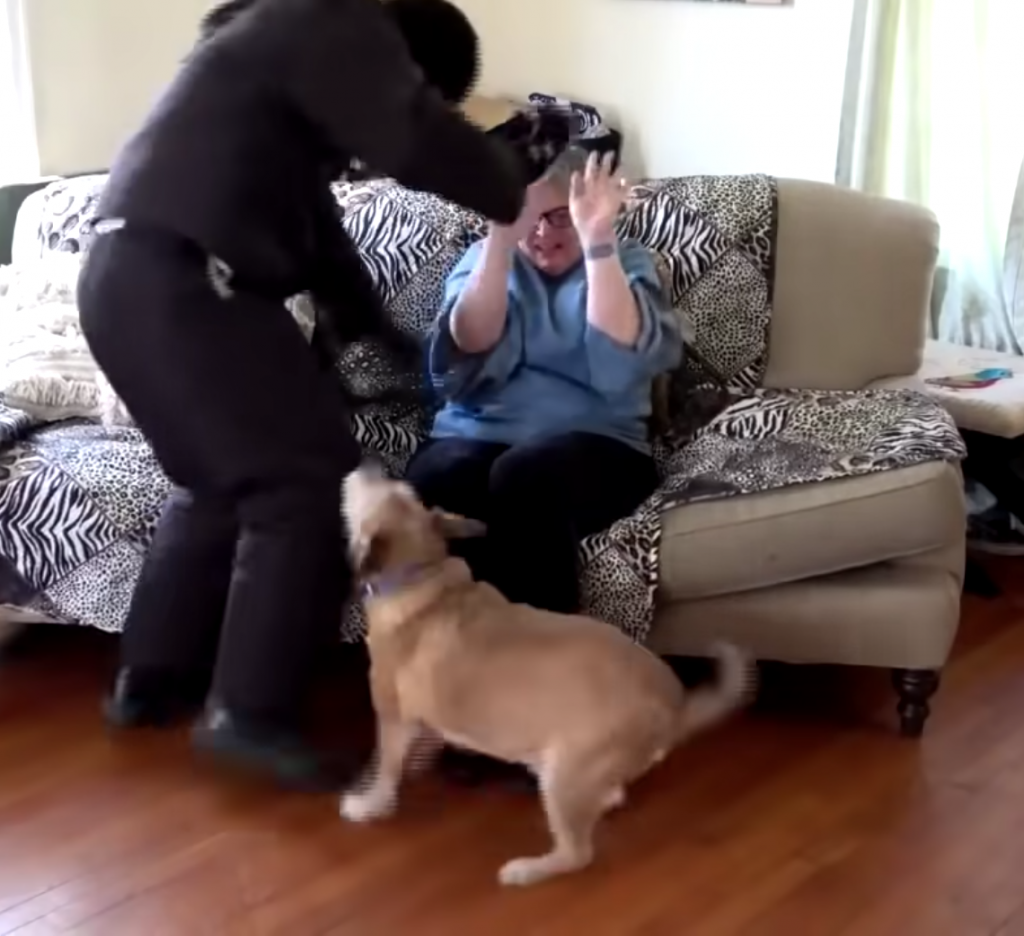 Kellaher was a little disappointed as the dog flew out to save himself.
"So as you can see, this is called 'flight.' Her tail is tucked, she's actually looking for a way out," D'Abruzzo said. 
"Oh no — thanks Perry," Kellaher said. "I'm surprised she didn't run and hide."
They did another test to see if all dogs are the same. Ruby, a 4-year-old pit bull/Lab mix, was given a test to see if they will protect the owner, Kevin Peterson of Cortland Manor, NY.
"I believe she's going to bite, but I'd like to find out," Peterson said. 
When the staged invasion took place, Ruby came into the room to investigate then flew away leaving the owner to protect himself.
"Ruby was curious; she was worried about you, but she was not willing to take on the attacker," D'Abruzzo said. "Sorry Kevin. Ruby is a wimp."
Inside Edition also tested the dog duo of Frodo and Dobby. They live with Ellen Eikamp in Scarsdale, N.Y.
But on the last test they did, the dogs reaction will surprise you. And it surely proves not all dogs are the same!
Check the video below: