Off The Record
Remember "Little Hercules" The Strongest Boy In The World? How He Looks Now Will Surprise You
If you remember Little Hercules, the strongest boy in the world, you will be surprised the way he looks now!
By the time he was eight, he probably had 99.9% better body than the rest of the world. He also was flexible as a rubber.
Richard Sandrak is now 30 years old and far away from the shape he was in when he was little.
INSIDE EDIITON's Jim Moret asked him, "You don't lift weights anymore?"
"No, I don't lift weights. If anything it just got boring," he admitted.
So what's he doing now?
"I set myself on fire," he said.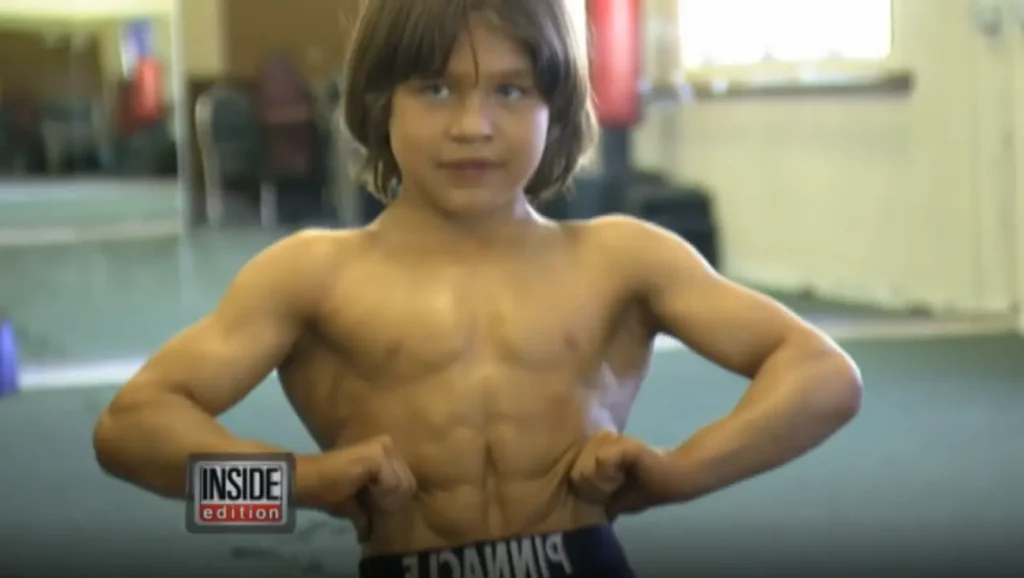 Richard is now a stuntman in Universal Studios in Hollywood 'Waterworld' show. He gets shot at, sets himself on fire up to five times a day, and jumps in water from 50 feet.
Richard's father, Pavel, was criticized for pushing his young boy too far.
Richard said, "People seemed to try to make me out to be a freak of nature but there were many kids who had similar physiques."
When Richard turned 11, his father was put in jail for domestic violence. That's when Richard stopped all connections with his father and quit bodybuilding.
Moret asked him "When you meet people today, do you hope they don't bring up 'Little Hercules?'"
"I'm very proud of my past. It's not something I don't want people to know, it's just that I'm not going to be stuck living in it," he explained.
Little Hercules is not in the same shape he was, but he still does great. He skateboards, does chin ups and all the dangerous stunts.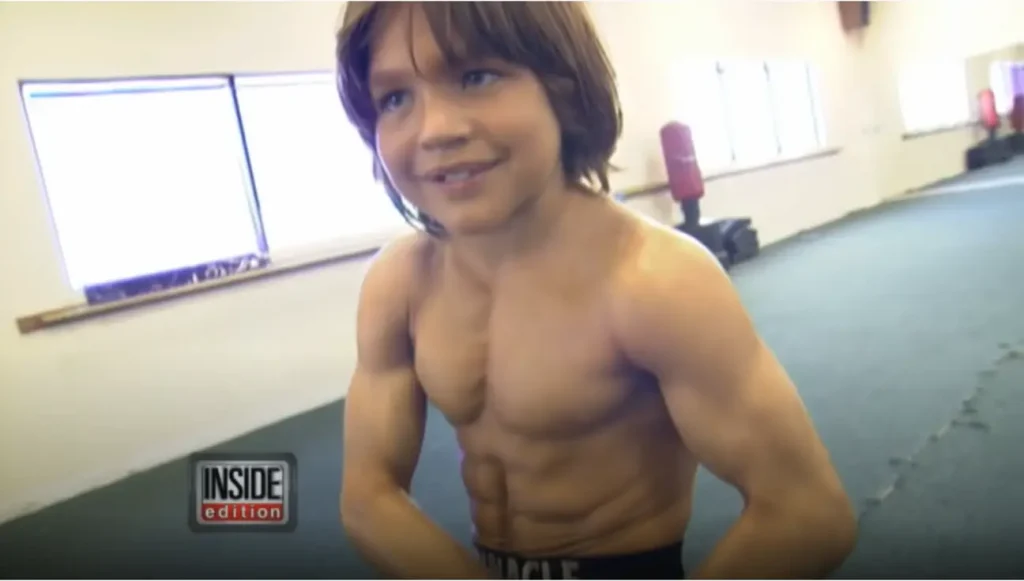 Moret asked him, "If you could have any job today, what would it be?"
He replied, "Quantum scientist. More specifically maybe even an engineer for NASA."
"Do you really see that becoming a reality?"
"Absolutely, I see no reason why I can't," he replied.
To the world, he's still famous for being "Little Hercules."
How he looks now: