Off The Record
Connie Francis Recently Turned 86, Says She Wants To Be Remembered "For The Depths I Have Come"
Connie Francis, a former teen music singer, is now 85 years old, and her face shows the effects of time and sadness. Nonetheless, her luscious lips are just as beautiful as they were when she sang "Who's Sorry Now" in 1958.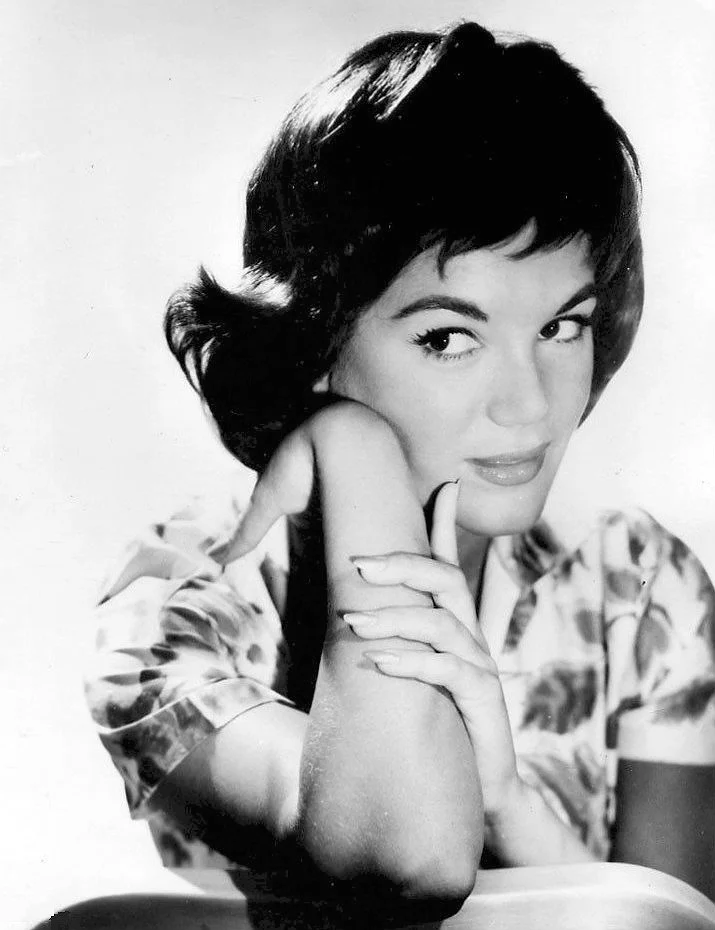 Francis, who was born in Newark, New Jersey, and had a petite frame at 1.56 m, was notorious for always wearing artificial eyelashes and stiletto shoes.
Francis looked stunning as she celebrated her 85th birthday with "the largest gathering of lifetime friends and those closest to me."
Francis rose to fame with the release of her single "Who's Sorry Now," and she continued to see success throughout the 1960s with hits like "Everybody's Somebody's Fool", "Heartaches by the Number" and "Lipstick on Your Collar."
She had the benefits of celebrity, yet she was still burdened by grief.
Francis, the best-selling female singer of the 1960s, fell in love with teen hero Bobby Darin, who would go on to become the most popular male performer of the decade. He composed a number of songs she recorded, and their relationship blossomed into a love so strong that she would later declare, "Bobby was my first and last love."
Francis discusses her epic romance with Darin and the instant attraction that prompted his flight instinct in an interview with FOX News.
"Bobby came to my office one day in 1956 to show me a song," she said. "He was writing jingles for a furniture store in New Jersey. He played me this song and I made a couple of changes to it. Let's just say he wasn't happy. He said, 'Me and this lady don't dance to the same tune. I'm outta here.' So he took his song and started to leave! But he came back with the changes I made. But it was an instant dislike that turned into love."
Yet, their relationship was doomed from the start.
Francis' domineering and short-fused Italian father disapproved of the blossoming romance and eventually drove the young Darin away from Francis.
"My father had such a dislike for him," Francis explained. "He even tried to shoot him. He came with a gun in his pocket. And Bobby had a bad heart."
Francis stated of Darin following his death, "He was an amazing human being. The most interesting human being I've ever met in my life. He had a drive that I hadn't seen in anyone before."
The legendary singer and actor died in 1973, at the young age of 37. His renditions of "Splish Splash," "Mack the Knife," "Dream Lover," and "Beyond the Sea" will live on in memory. Darin, who was also an actor, starred in his debut film, Come September, and won a Golden Globe for his performance beside another adolescent idol, Sandra Dee, whom he married in 1960.
Francis, meanwhile, was working diligently on her profession under the watchful eye of her father.
After providing her voice for actresses like Jayne Mansfield in The Sheriff of Fractured Jaw (1958), Hollywood finally cast her in a leading part and had her sing a smash song of the same name in Where the Boys Are (1960).
She continued to star in films until her final one in 1965's When the Boys Meet the Girls. Acting, though, was never her forte.
"I just didn't feel comfortable, as though I didn't belong there." Referring to her final film, she said, "I was so pleased it was my last one."
She kept looking for love after Darin and had relationships with Don Rickles and the blue-eyed crooner Frank Sinatra.
Francis married and divorced four times before finally settling down with Joseph Garzilli, with whom she adopted a kid after their marriage lasted more than a year. During that marriage, in 1974 following a concert in New York, she was attacked by a man who had broken into her motel room.
After the traumatic event, Francis fell into a profound depression and spent the next seven years in complete isolation, reliant on Darvon.
Her inability to sing in air-conditioned rooms prompted her to undergo nasal surgery in 1977. She underwent three more procedures and spent the next four years unable to speak after exhibiting no signs of progress.
Her brother, former district attorney and government witness George A. Franconero, was shot dead in front of his home in what investigators are calling a "mob killing" right as she was about to make a comeback.
Francis's 2017 memoir, Among My Souvenirs, is an open and honest account of her life and career, detailing the highs and lows she experienced.
She lost her companion of 18 years, Tony Ferretti, in 2022; the two had performed a duet of "You Made Me Love You."
Referring to her life today, she told People that she wants to be remembered "not so much for the heights I have reached, but for the depths from which I have come."
New Jersey native currently residing in Florida says she would like "I hope I did okay" engraved on her tombstone. She just turned 85, and to mark the occasion, she went out wearing a short navy blue kaftan printed with brilliant yellow flowers, red lipstick, neatly coiffed hair, and a pair of practical low-heeled sandals.
Connie Francis performed an excellent job, in our opinion. Her sad upbringing inspired her to dedicate herself to the field of mental health advocacy in the hopes of assisting other victims of violence.
Please SHARE your thoughts about Connie Francis with Family and Friends!