Off The Record
Beautiful Moment for Depressed Dog Who Actually Found Closure Saying a Final Goodbye at the Funeral
Dogs are very loyal creatures and they've been frequently described as 'mens best friend'.
These faithful animals have been found lying next to the owners grave for days or lost children who were reported missing.
A thirteen year old border collie-dalmatian-shepherd cross named Sadie was adopted by a family when she was only eight weeks old.
When the father passed away it broke her down.
Julia Beaulieu (the wife) says that when emergency doctors tried to revive her husband, Sadie nudged his hand with her nose, trying to do whatever she could to help.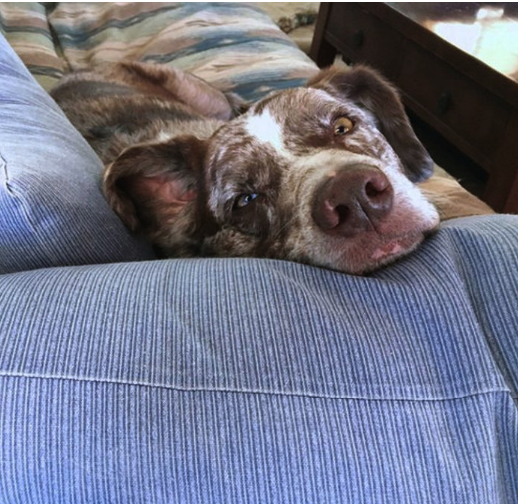 Like Julia was struggling with the loss of a loved one, Sadie was in the same mood.
She would gaze out the window, like she used to wait for him to come home and park in front of the house.
Sadie lost 10 pounds by protesting without food.
Julia decided to help her by taking her to her husband's memorial service to find closure.
When Sadie walked up to the casket with Julia, she stood on her hind legs and peered in.
The dog had a puzzled look on her face, and stood by Julia the entire time. She knew what happened.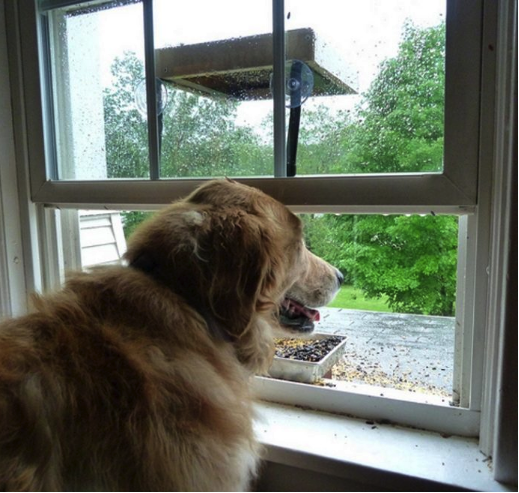 Jeremy May of Elements Cremation, who organized the memorial, says that pet owners should always bring their dogs to service.
A photo was shared to show the beautiful bond between humans and dogs.
"This photo has touched us so deeply at Elements Cremation, Pre-planning & Burial, and we and the family want to share it with you. This photograph captures a special moment between a man, his wife and their best friend. She had recently lost her dear husband to a sudden heart attack and wanted to see him one last time to say goodbye … After the death, she showed signs of depression, would not eat and waited for him to come home every day. The wife believed that Sadie could also benefit from saying goodbye and getting closure herself, and she was right!"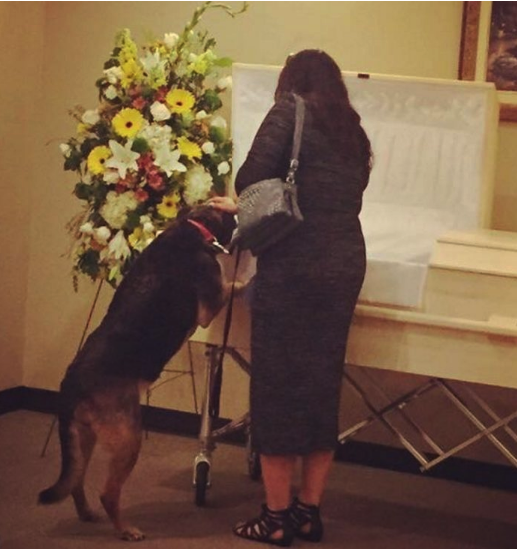 Once they returned home, Sadie walked in and ate her first meal. It was obvious that the dog needed closure to say goodbye to her pops…
What a beautiful story! Please SHARE this lovely story with your Family and Friends!