Off The Record
9 Year Old Discovered An Extremely Strange Object On The Beach
Beachcombers never find anything unusual, just the usual seashells, sea glass, driftwood, and the occasional message in a bottle.
However, it could be entertaining to sift through the sand for something other than discarded candy wrappers.
When fossils wash up on the coast, they attract beachgoers who are looking for buried wealth in the sand. Fossil collecting is a fun way to spend time in nature while learning about ancient civilizations.
Walk into the river with a sieve and a shovel, or maybe just your bare hands, and look for these old relics instead of a raptor in the dry ground of Montana.
It is suggested that using preserved shark teeth could make fossil hunting easy and inexpensive.
They tend to congregate in large numbers on public beaches.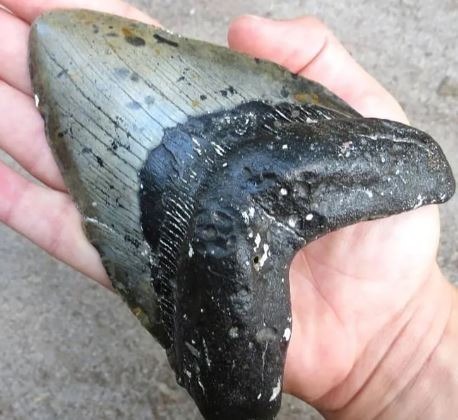 Finger-sized teeth are more common, but occasionally fossil hunters come upon evidence of the massive monsters that formerly roamed the ocean depths. The Megalodon is a once-in-a-lifetime discovery.
This now-extinct mackerel shark, whose name means "great teeth," first existed between the 23 and 3.6 million-year-old Early Miocene and Pliocene periods.
Even though these horrible beasts are gone, their palm-sized fangs still make a rare appearance.
The teeth, which can reach lengths of several inches, are enough to terrify anyone who ventures deeper into the water.
Calvert Beach, in Maryland, is home to incredible fossils that look like they were plucked straight from the set of the "Jaws" film.
Molly Sampson, then nine years old, made a once-in-a-lifetime discovery while wading in the Chesapeake Bay on Christmas Day, 2022.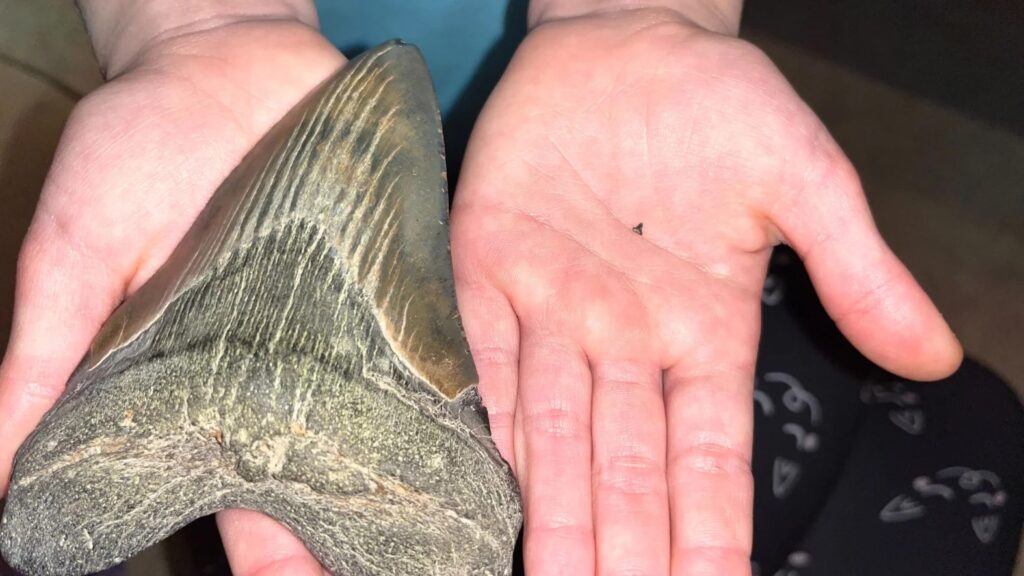 According to the Calvert Marine Museum, the woman was digging for fossils on Christmas morning when she stumbled upon a gigantic Megalodon tooth.
Alicia Sampson, the girl's mother, discussed the fossil with USA TODAY.
The mom said, "She was beyond happy." when asked how her daughter felt that morning. She hoped she would find it by accident. She had been searching for shark's teeth since she was a little girl.
Molly had previously asked for "shark-tooth hunting waders for Christmas" that same year.
As soon as the Sampson family's waterproof gear arrived, they began their hunt for shark teeth.
"With her extended arms and her hands, Molly searched for the elusive tooth. I was stunned," she told the media. I thought I was in a dream. It was hard for me to believe that this was indeed the case.
Instead of keeping her fascinating discovery to herself, the girl gave it to the local museum so that it could be studied. She thought back on how thrilled they were years later.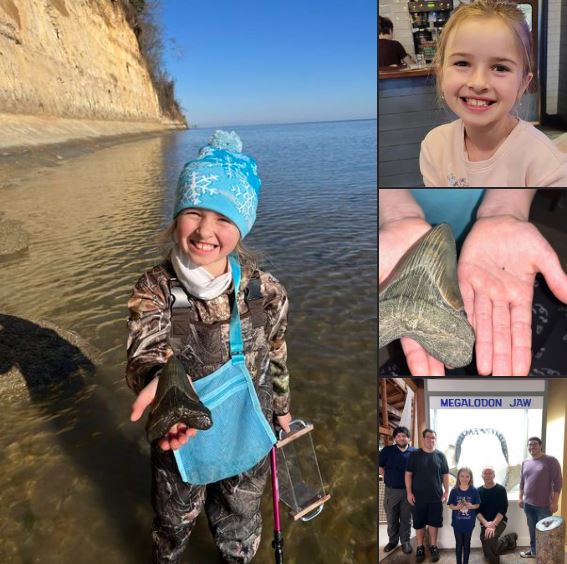 Megalodon teeth have been found often along the Calvert Cliffs, says Stephen Godfrey, curator of paleontology at the Calvert Marine Museum. However, such a large one is unusual. The object is likely at least 15 million years old.
Now Trending:
On its Facebook page, the museum stated, "We love seeing and hearing about the gems you find on the shore." They also talked about a program called "First Fossil Friday" that helps people like Molly with fossil identification.
We hope Molly and the gang get to spend many more sunny days at the beach.
Please SHARE this amazing finding with Family and Friends!