Off The Record
Parents Share Heartbreaking Final Photo Of Them Comforting Brave Daughter Hours Before She Died Of Cancer
Just like any kid who wants to play outside and hang around with her buddies, 5-year-old Zoey Catherine Daggett was no different.
But two years ago, Zoey passed away after a tough battle with cancer.
Her parents are filled with grief for their little angel, and received support from all over the globe after sharing courageous photo of her daughters last moments on earth.
Little Zoey was only 3 years old when she got the diagnosis.
She grew up in a loving family before she was diagnosed, and she was always full of life, just like any other children. She was just pure happy, playful and sweet.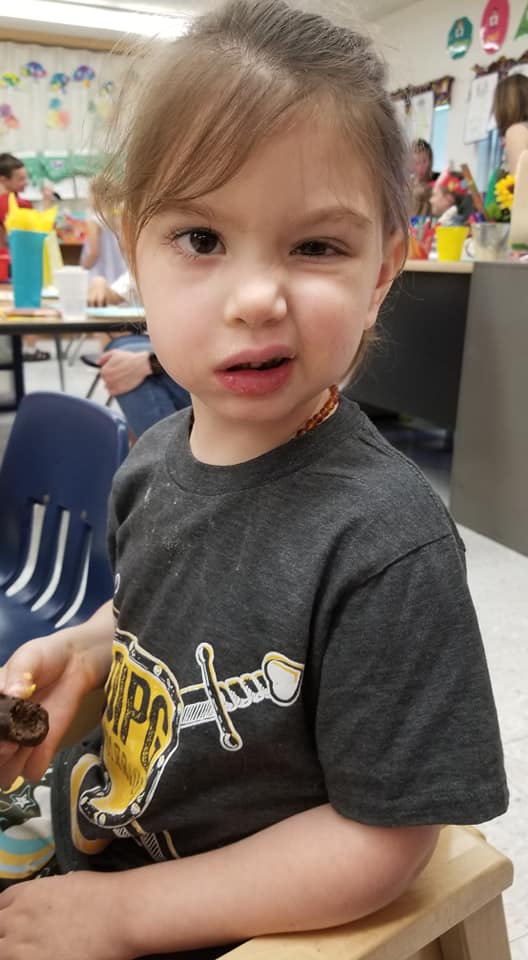 One day the little girl from Fairport, New York, fell while playing in the park and that's when everything changed. Ben and Casey, her parents, took her to the doctor because she limped, expecting a fractured ankle at worst, but there was nothing to discover on the X-ray.
Weeks later, she lost power on both hands, according to CBS8.
The next thing they found out is something they will carry in their souls forever. The doctor told them that their little angel, who was always playful, happy and full of life had DIPG — a rare and aggressive brain tumor.
The survival rate for DIPG is extremely low. At this time, there is no cure for this type of tumor. Children are given 6-18 months of life after diagnosis.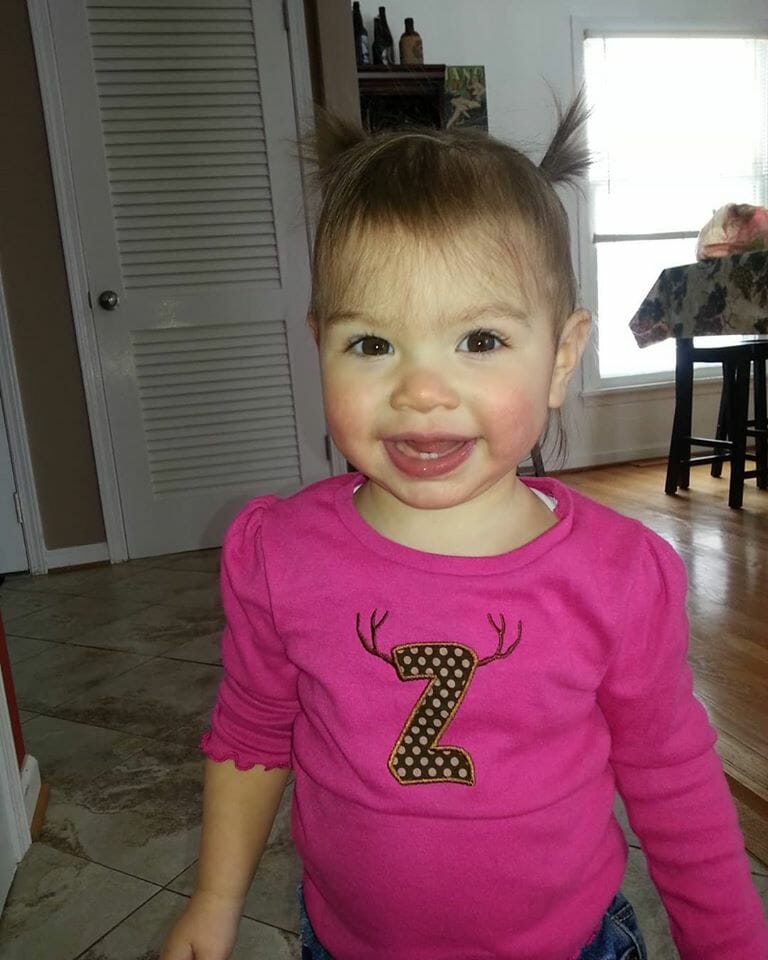 Her mother decided to share their last moments with her daughter on Facebook.
"I shared it because even though it's a painful moment, it's a beautiful moment in our eyes," Casey told Daily Mail.
The photo shows how Ben and Casey comfort their precious daughter. They are all together Zoey, mom, dad, and the dog lying next to them.
They'd spend the day singing Disney songs, Harry Potter playing in the background, and in the midst of all that, about half of the movie, Zoey suddenly left her body and her heart stopped beating.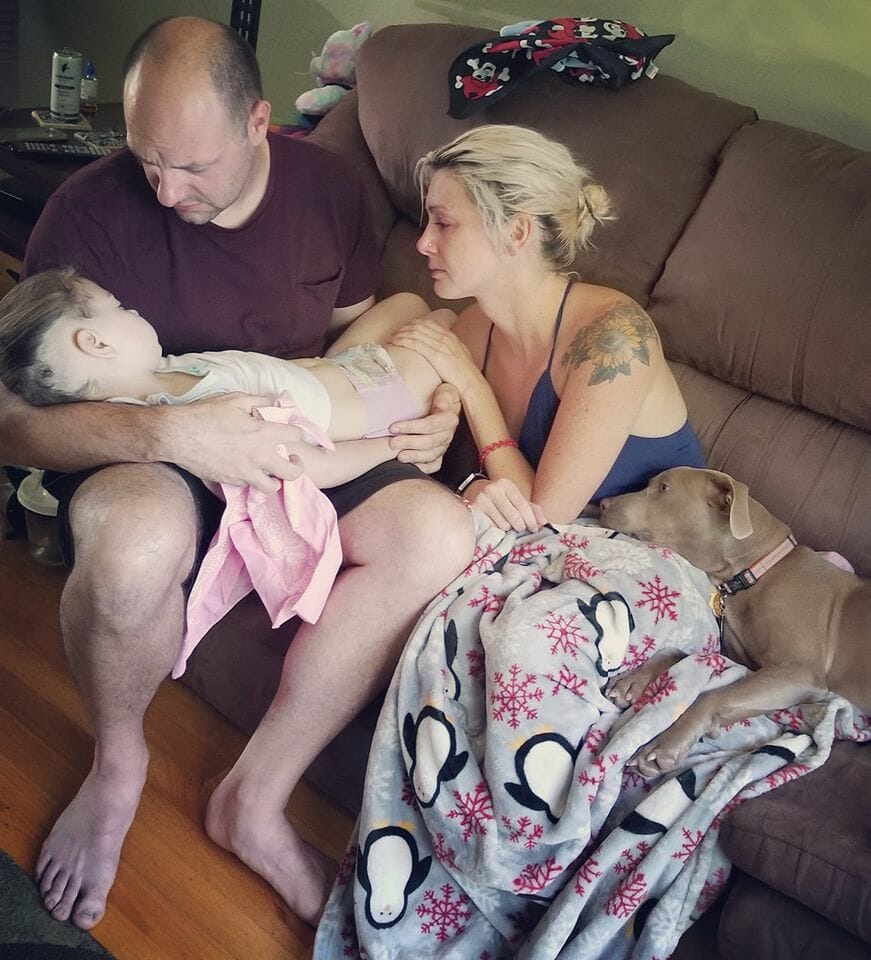 I lost my mother to cancer. It's a very painful process to go through as a family, and I can't even imagine as a parent. But when cancer is found in kids at such a young age, it's heart-wrenching.
This little angel is a reminder that the clock can tick for any of us, at ANY time. Live life as if every day was the last and don't keep love inside you, spend it all! Because some day will be our last.
Rest in peace, sweet Zoey.
Please SHARE this amazing story with your Family and Friends and show some love to this lovely Family!