Off The Record
Viral Video Of Norwegian Babies Being Left To Sleep Alone Outside In Freezing Weather Shocks Americans
A video posted by an Australian expat in Norway of about a dozen infants dozing off in the cold in their strollers has gone viral.
Olly Bowman, a 22-year-old Sydney native, uses the handle @mrmelk_ to share updates about his life in Europe with his more than 200,000 TikTok followers.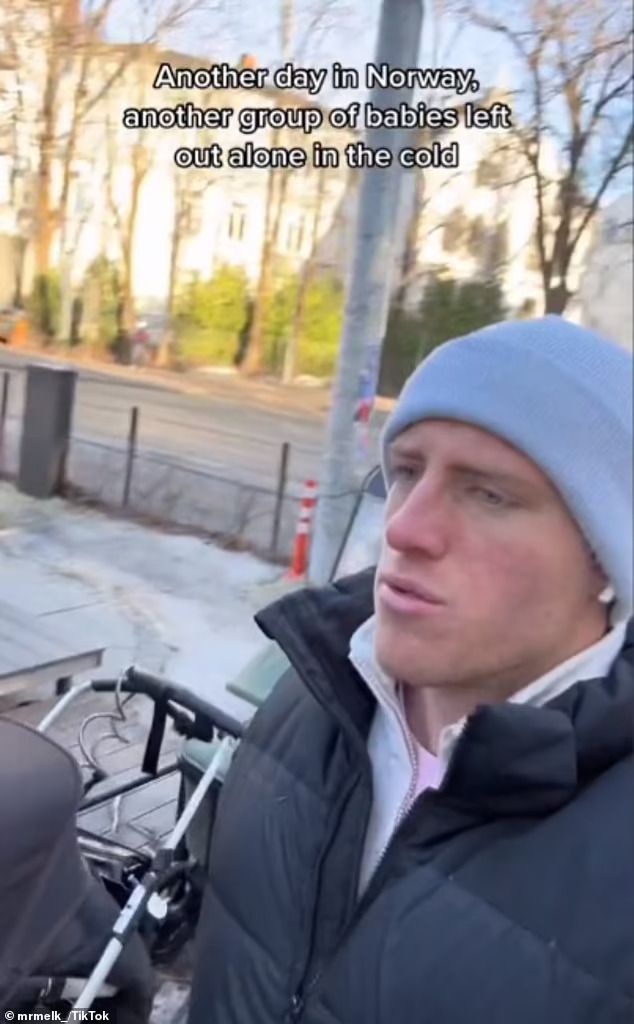 The foreigner shocked viewers, especially in the United States, with video of him strolling past the sleeping babies without their parents in the midst of February.
'Another day in Norway, another group of babies left out alone in the cold. Look at how many there are,' he exclaimed as the camera panned across the row of waiting trains.
'It helps with their breathing and makes them more independent,' he added of the supposed benefits. 'It's actually why so many people leave home earlier in Norway than other countries.' 
After a tuberculosis epidemic raced through Iceland in the early 20th century, which was aggravated by poorly ventilated homes, letting babies nap outside in the cold became widespread practice in Nordic countries.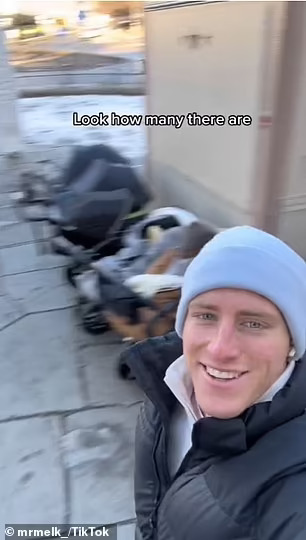 In a pedagogical book published in 1926, Icelandic physician David Thorsteinsson stated that exposing infants and young children to outdoor air, even in cold weather, would help build their immune systems.
It is a frequent sight in Scandinavian countries like Norway, Denmark, and Iceland to witness parents leaving their homes with their sleeping children in strollers, a custom that has been passed down down the generations.
Children "had longer naps outside compared with naps done indoors," according to a research conducted in Finland in 2008. While playing outside in the winter, children should bundle up as much as possible to protect themselves from hypothermia.
'A baby's temperature can drop four times faster than adults, and they can become hypothermic,' Dr. Jennifer Shu, a pediatrician in Atlanta, Georgia, told Insider in 2020.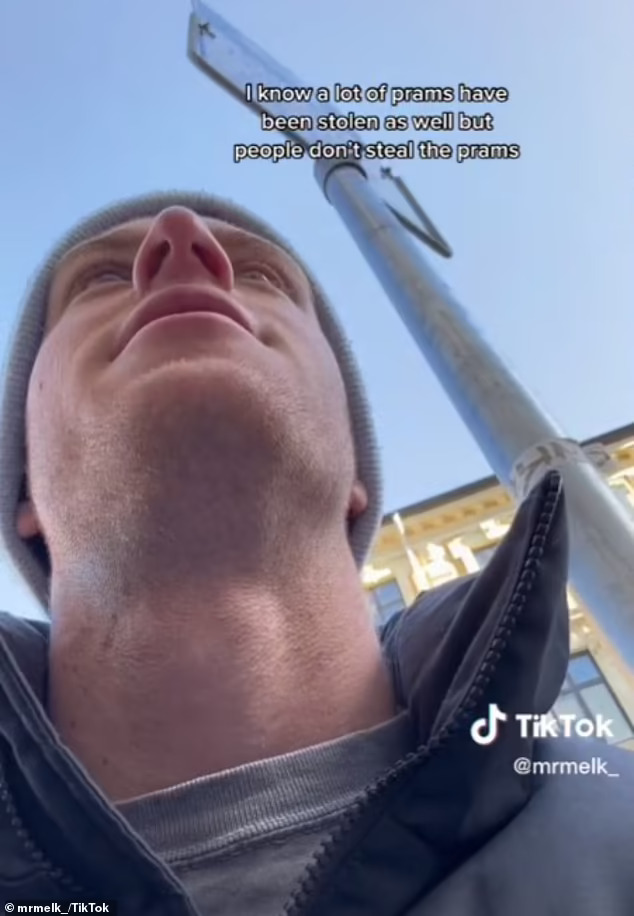 Many viewers of Bowman's video echoed the sentiments of other TikTok users who have experienced the benefits of putting infants to sleep in the great outdoors.
'My Norwegian neighbor convinced me to do this and my youngest [does] not get sick as often as my oldest,' one mom shared.
'Growing up in Minnesota, my mom used to put me on the back porch where she could still see me from the living room/kitchen and I would nap for hours,' another recalled. 
'As a Scandi baby, it adapts us to the cold too!' someone else insisted. 
Although though several of the Nordic countries are among the safest in the world, there is a different level of confidence in many of them because of the increased risk of abduction.
According to CrimeGrade.org, the annual kidnapping rate in Norway is 0.2 per 1,000 people.
A youngster is abducted or goes missing every 40 seconds in the United States. Every year, there are about 840,000 missing kid reports in the United States.
Aspiring Danish actress Anette Srensen was arrested in 1997 by New York police for leaving her infant in a pram outside a restaurant. The incident occurred because of cultural differences.
'I had lived in New York [during school], so, of course, I knew that I didn't see prams all over the city,' Sørensen told the New York Post in 2017. 'But… I had been living in Copenhagen, I had given birth to my daughter in Copenhagen, I was raised, myself, in Denmark… That's just how you do it in Denmark.'
Many people in the United States who saw Bowman's film said they would never feel comfortable leaving their children unattended for for a minute, much less letting them sleep outside a café.
'Babies [are] being left outside for mums to shop and in America we are scared to send any age to school,' one person wrote.
'ARE THERE NO BAD GUYS[?]' another asked. 'I DON'T UNDERSTAND!'
'It's always great… until it isn't. I don't care how safe they claim to be, evil is everywhere,' someone else insisted. 
Some people, mostly in the United States, were openly envious and wondered how they could join them in Norway.
'I envy the ability to do this without fear,' one TikTok user shared, while another added, 'I have never felt this safe over here in the "land of freedom."'
'As an American, I could never imagine such a safe world. Can I come over??' someone else asked.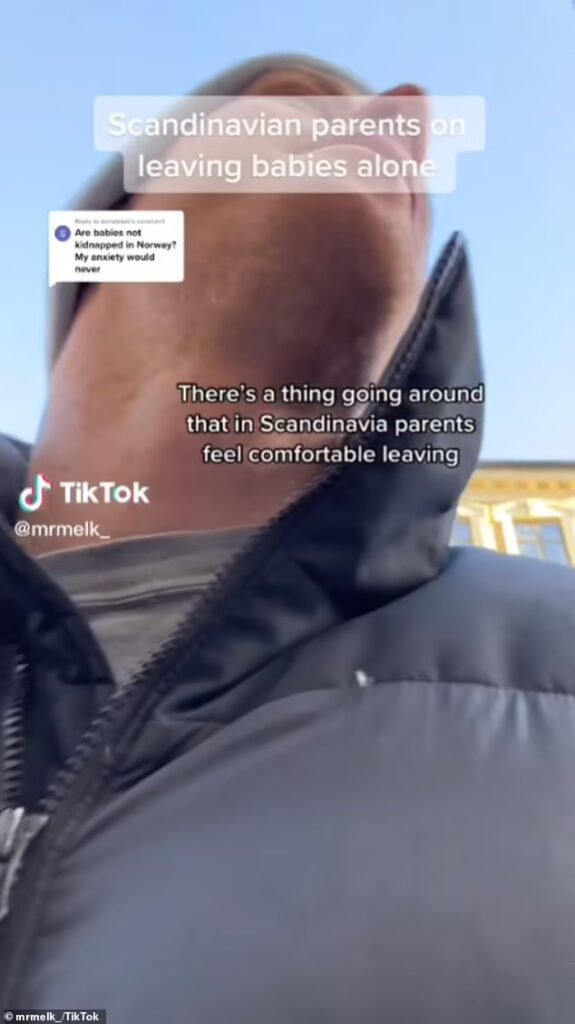 Since being posted a week ago, Bowman's video has amassed over 13.8 million views and nearly 17,000 comments.
Then, he recorded a sequel in which he polled Norwegian parents on camera on whether or not they felt safe allowing their children to spend the night outdoors unaccompanied.
One dad said, "it depends on where you are," adding that he didn't think anyone in Oslo would want his babies.
'I know people do that, but we haven't done it. Not in the city center. I know a lot of prams have been stolen, as well,' a mom shared. 'People don't steal the prams when there are babies inside of them, but we still don't want to risk it.'
Another new mother indicated that she will leave her baby for a minute or two while she dashes inside a coffee shop to get something to drink, but that she won't leave her for more than that.
'I'm from Germany, actually,' someone else noted. 'I think it's safe. Maybe I would. This is my first [child], so I'm a bit scared, but I have many friends and people I know that go to a café and leave their babies outside. 
'It's very common,' she added. 'There's a saying, "There's no such thing as bad weather, only bad clothes." So they just wrap the baby.'
Check the video below:
Do you think this is normal? Please SHARE this article with your opinion!