Zubaida Hasan, then nine years old, led a typical rural Afghani upbringing.
There was a turning point in 2001, though, and after that, things never went back to normal. Zubaida's small gas stove suddenly exploded. The flames she caught spread rapidly and caused extensive damage.
Her face melted into her chest, and an arm became glued to her side. A doctor in the area advised Zubaida's father that the situation was dismal and that she probably wouldn't make it.
However, Zubaida's father refused to accept the inevitable and a miracle occurred as a result.
The physicians stated there was nothing they could do following the terrible event. They recommended that the girl's father take her home, put her to sleep and let her die.
But Zubaida's dad kept trying and eventually took a gamble. Even though the US military hospital in Kabul, the Afghan capital, does not often accept civilian patients, he transported Zubaida there nevertheless. Due to the severity of the girl's condition, however, doctors there made an exception and accepted her.
It didn't take long for Zubaida to be airlifted to the United States, where she could receive treatment from renowned burn specialist Dr. Peter Grossman.
Zubaida had multiple surgeries that each necessitated a skin graft from a different area of her body.
Zubaida had great fortitude and resolve despite her youth. Zubaida made quite an impression on Dr. Grossman, and the two quickly became close friends. The plastic surgeon invited her to stay with him and his wife so that they could assist her get through this difficult time.
After just 12 weeks, Zubaida had mastered the English language, enrolled at a local school, and acquired numerous new friends.
After only a year, Zubaida's face had been completely rebuilt thanks to the diligent work of doctors and the girl's own strength, and she was once again able to sing, play guitar, and dance.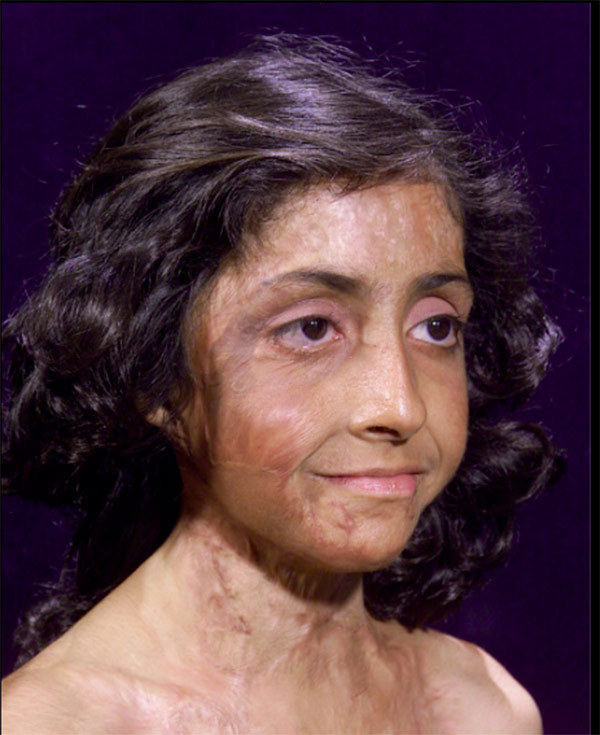 Despite the fact that Zubaida's initial medical professionals wrote her off as a hopeless case, the youngster was given a second chance at life, and the result has been nothing short of remarkable.
Check out Zubaida's appearance on Oprah:
Oh, the miracles that have happened! All the folks that worked so hard to make Zubaida happy again have my utmost respect.
Please SHARE this AMAZING story with your Family and Friends!