Off The Record
She Posted Her Art To Facebook Even Though She Thought She Was Ugly, The Response? Amazing
Judging someone on appearance is never OK. It doesn't matter if the case is height, skin tone, weight or anything else. All people have a level of suffering behind the outlook. And just because they look different of what we consider "normal" is a terrible way to label someone.
A photo was posted of an unknown woman holding a beautiful artwork on her alleged birthday was posted on a Facebook page called "Gladwire." This girl was really surprised by the response she got from the audience.
Off the record, we don't know whether the woman posted the photo or if it's really her birthday, but quite notably we have to mention all the things people said. We need more of that in the midst of the chaotic life we live today.
The post claimed "Today is my birthday, I know I'm ugly but no one ever blessing me!! 😕 I love you 🙁🙁❤️❤️✌️✌️"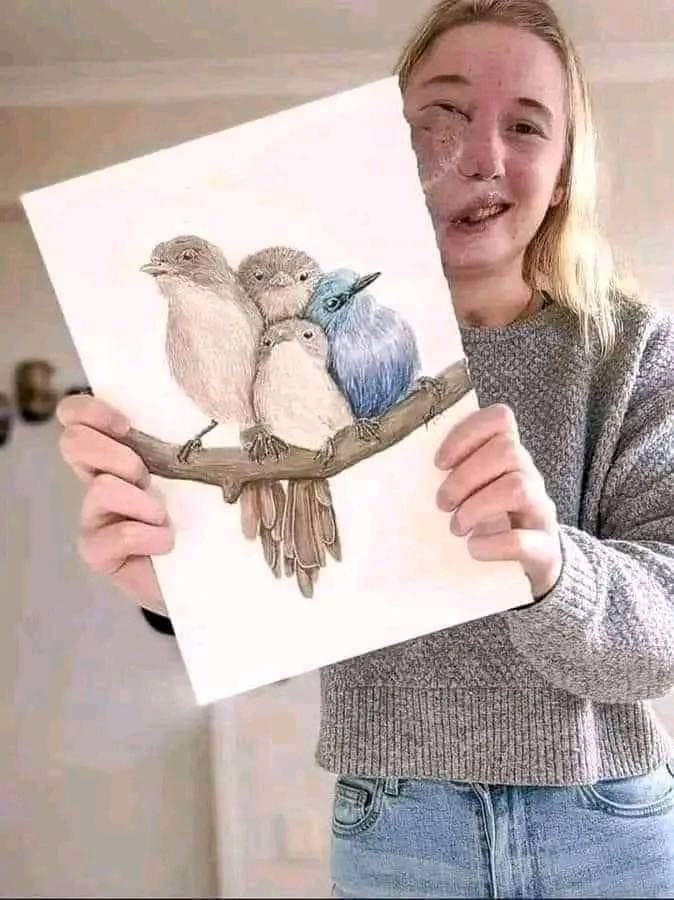 She never expected such a positive response from the comments section. One user wrote: "The Lord does not create anything that's ugly he is Creations are special and apparently you're one of the special ones. Happy birthday I may the lord always bless you."
"That's a beautiful picture and so are you. What's on the inside of you is what counts. Happy Birthday to you, God bless you and may you be blessed with many more."
Another one said: "Beauty starts from the heart and radiates outwardly…you're as beautiful as your drawing. Happy Birthday."
Third one wrote: "Happiest of Birthdays….beauty is not what makes people beautiful……..it's what's in the heart that makes a beautiful person. Love of GOD, Kindness, compassion, Love of family."
The post got over 18 thousand comments, 26 thousand reactions and over thousand shares.
We love that internet brings people together to lift others who need it most, instead of troll and spread hate comments.
We hope you share this amazing story with your Family and Friends to show your support for this kind woman and her lovely art!