Off The Record
This Real Life Rapunzel With 90-inches Of Flowing Brown Locks Has Hair Brushing The Ground Behind Her
The woman, who calls herself "Rapunzel," spends all day, every day, taking care of her hair so she may earn money by displaying it at beauty pageants.
Alia Nasyrova, 33, whose hair has grown to an astounding 90 inches, claimed it took her two decades to achieve a length comparable to that of her favorite fairy tale figure, Rapunzel.
"I started to grow my hair because since childhood I liked long hair very much. And I was always attracted (to) long hair heroines from fairy tales," said the Latvian-born woman, who adds that she's "a very long hair model, and also a Queen of super long hair!"
Nasyrova, a professional model, describes her ultimate career goal thus: "I dream of traveling the world, looking for long-haired girls, telling about them, and showing this beauty, which I treat as an art."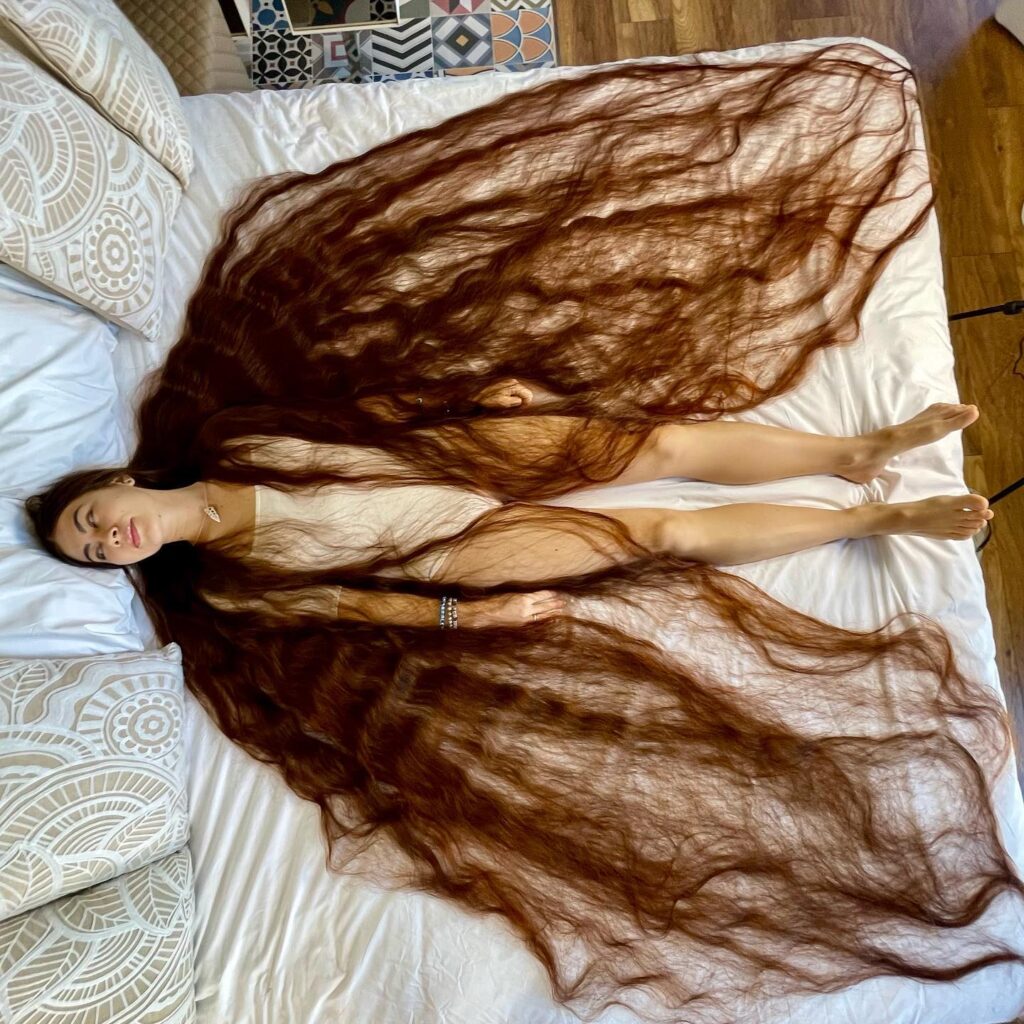 The long-haired beauty's creation requires a lot of upkeep: an hour of daily washing, a day of air drying, and a day bag full of 22 pounds of liquids, including shampoo, conditioner, and other hair accessories, whenever she leaves the house.
She even does yoga poses for her supple brown locks.
Ivan Balaban, Nasroya's husband, has claimed that while he adores his wife's long dark hair, he does his best to keep his hands out of it.
"I am always cuddling up the wall to give more space for hair, so there is no way I can damage it accidentally, mix them up or harm it any other way," he shared in a 2017 interview.
"I always talk to the braid respectfully. Sometimes I ask it to move a bit."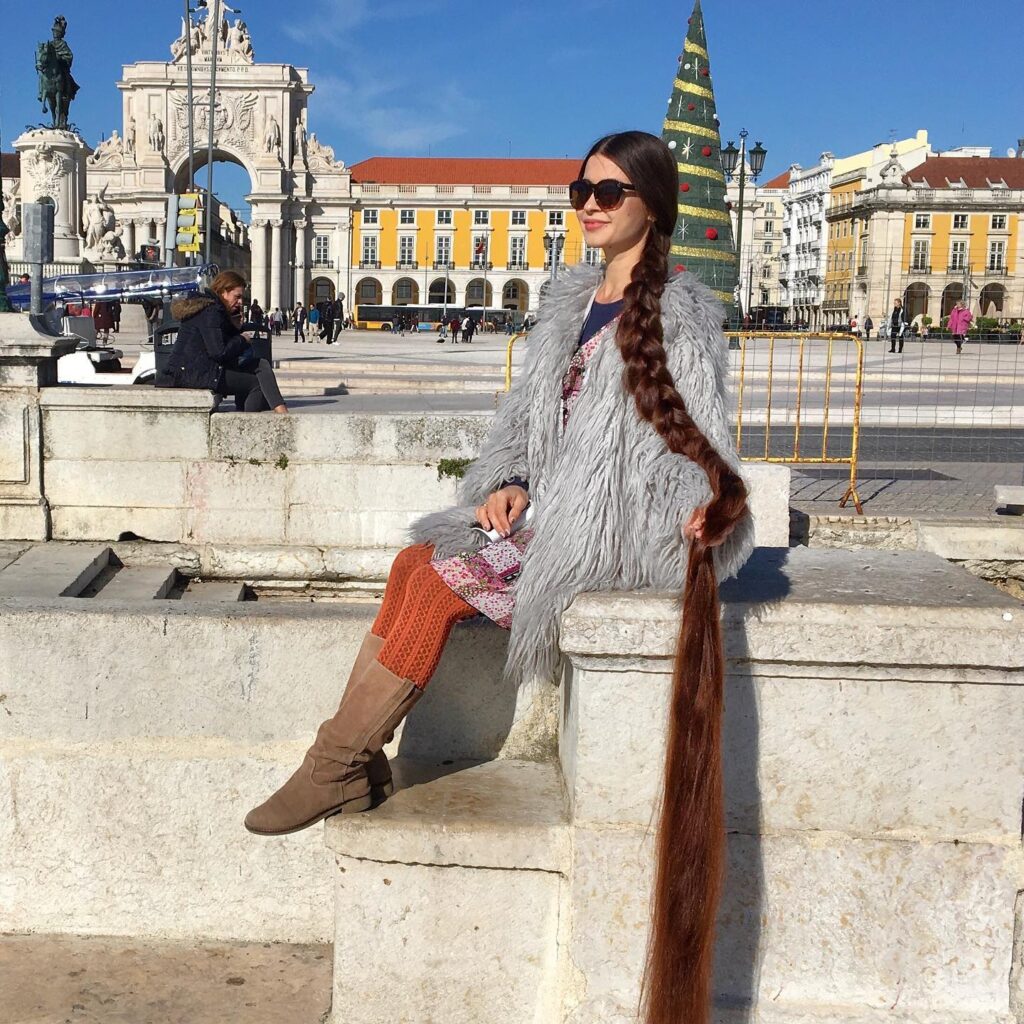 It's not always easy to maintain hair that's long enough to sweep the floor behind you.
"Once in my childhood when I was in theatre someone left gum in my hair, it was a tragedy," Nasyrova said. "I had to cut out a clump of hair to get rid of this gum, because it was very difficult."
Although the Latvian woman's hair is impressively long, Nasyrova is not the world record holder.
Record-breaking hair length of 18 feet, 5 inches was achieved by Xie Qiuping of China, who began her hair growth journey at the tender age of 13 in 1973.
The GWR notes that her "hair is almost as long as an adult male giraffe is tall."
We can all agree that maintaining hair is difficult enough, so we admire Alia Nasyrova's commitment to growing out her long, beautiful locks.
See Also:
In your opinion, how do extremely long locks look? Is that a length you could maintain, or do you like to keep your hair shorter?
Please SHARE this article with Family and Friends!