Off The Record
Plumber Took Job At Cancer-Sick 91-Year-Old's Home, And His Invoice Is Now Going Viral
Fifty two year old James Anderson will be remembered for the stunning number he bills old people.
He used to run a business that he shut down in order to create the non-profit company Depher.
Although he's been working for free some time now, it wasn't until recently his story went viral.
The bill he gave to a 91-year-old lady with leukemia went viral for all the right reasons. It was posted by the woman's daughter and spread like a wildfire.
Burnley plumber James Anderson refuses to take payment from elderly woman https://t.co/rztAZFggC9

— 📣 Jon Shackleton #meritocracy #GTTO (@Shackviral) September 17, 2019
On the stunning bill that was 0$ subtotal, James the kind hearted soul and a father of five wrote: "No charge for this lady under any circumstances. We will be available 24 hours to help her and keep her as comfortable as possible."
"A lot of people close to me ask: why are you getting yourself in to debt? Why are you doing this?" he said.
"To me, debt is debt… I would rather owe some money to somebody and another person be alive and happy and safe."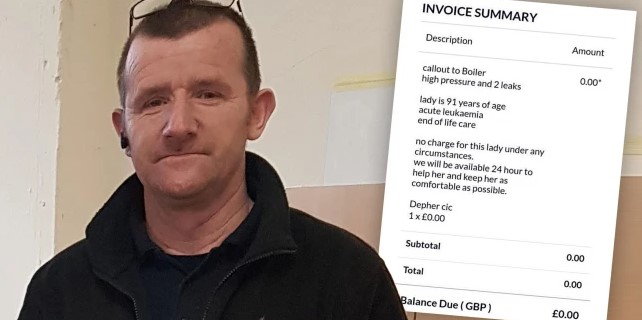 Since he started working for free or low-cost plumbing, his debt has risen to around $10k, but that is nothing compared to the happiness of those he helps.
"It's an ethos that's in my heart and it will always stay there" he said.
Recently he asks others to be a part of his company so that more citizens get the help they need.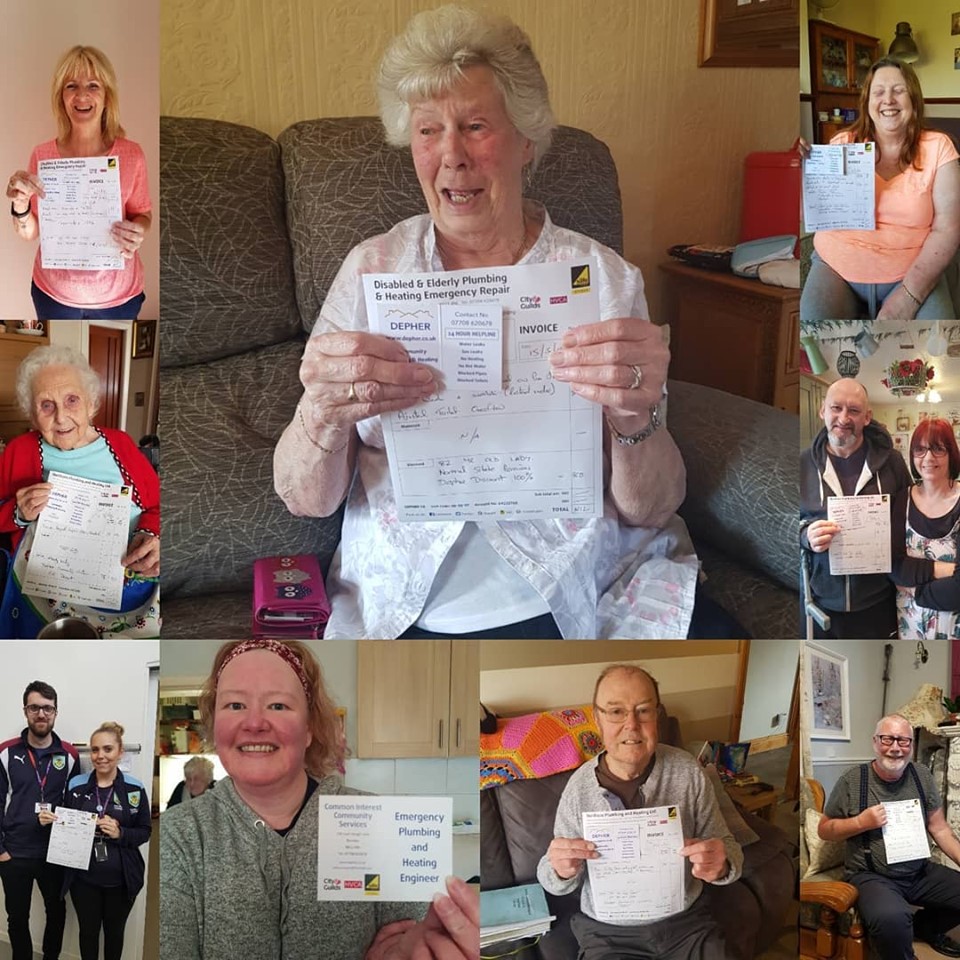 "I've spoken to quite a few engineers around the country and they're all for it… it's just getting the funding," he said.
"I don't want any person who is elderly and disabled in this country, in this day and age, to die or suffer because of a cold home or a lack of funding to repair the boiler."
"It shouldn't be happening – that number should be down to zero. Simple as that."
Since the invoice of that stunning number went viral, his work got recognized all over the globe and raised $100,000 in donations! His company is no longer struggling to keep his non-profit afloat.
It's really hard to find a person like James nowadays. It's very rare to see someone being happy for the help they provide to others. However, he is a proof that those kind of people still exist and return our faith in humanity!
Please SHARE this amazing story with your Family and Friends!