Off The Record
Patrick Swayze's Widow Recalls The Star's Last Words To Her A Decade After His Death
He was unique in his class and charisma.
With his breakthrough in Dirty Dancing, many of us have been pining for him for decades.
Undoubtedly, Patrick Swayze will always be remembered as "the one" that every woman fantasized about and every guy aspired to be like.
But sadly, after a lifetime in the spotlight, the beloved actor passed away without ever having his huge ambition come true.
He said three words to his dying wife, Lisa, that have stayed with her ever since…
Many people are still upset about Patrick Swayze's untimely death from pancreatic cancer in 2009 at the age of 57.
Swayze is one of the most recognizable on-screen leading men of the 1980s and 1990s thanks to his roles in groundbreaking films like Dirty Dancing and Ghost.
Yet he was also a romantic in real life, with a love story to rival any of his Hollywood films: he was married to his wife Lisa Niemi for 34 years until his death in 2009.
After his unexpected death, his widow has spoken publicly about their final days together and the last words he spoke to her.
In the documentary I Am Patrick Swayze, which premiered in August 2019 on his birthday and a few months before the tenth anniversary of his death in September, Niemi discussed her marriage.
They were friends long before Swayze became famous. In 1975, four years before the actor's debut in movies, they married the knot. When Niemi was a teen, she began taking dance classes from Swayze's mom, and that's how the two of them first met.
"I was 14 years old when I first laid eyes on him," Niemi wrote in her memoir Worth Fighting For. "Patrick was tanned, buff, had a dazzling smile and a reputation as a Casanova."
It would be a while, though, before feelings of love and commitment blossomed between the two.
"If I started putting on a pose or doing my Casanova routine, Lisa would turn away and not say anything," Swayze told People. "We had a lot of dates in silence."
Yet, once they began dating, their budding romance resembled a real-life version of Dirty Dancing. Patrick felt an immovable attachment to Lisa and could not bear to lose her. She came to like him as well over the years. As a result, they quickly developed romantic feelings for one another.
"The first time Buddy and I danced together was at a school exhibition," Niemi recalled in the documentary, according to ET. "We walked out on stage… I looked in his eyes, it was like everything came alive."
Swayze's phenomenal success in Hollywood did not threaten the couple's marriage. People Magazine labeled him the "Sexiest Man Alive," but that didn't stop him from being faithful to his wife.
"I knew she was the smartest chick I'd ever met. [Before Lisa] I had been meeting girls with names like "Mimi" and "Angel". And for a long time, I didn't feel like I deserved her," Swayze explained
These couple tied the knot on June 12th, 1975. Lisa and Patrick's marriage was notable because of the high divorce rate in Hollywood. A kid would have completed the happy ending, but Lisa and Patrick never had any.
From the moment they tied the knot, Swayze and Niemi wanted to start a family. When they found out Lisa was pregnant, they were ecstatic. But when she miscarried, their happiness quickly turned to heartbreak.
"It broke his heart. He wanted to be a dad more than anything. He had skills, knowledge, kindness, and love – everything a child would want," Swayze's long-time friend and bodyguard Frank Whiteley said.
"I was born to be a dad," Swayze said, according to Closer magazine.
Lisa knew she was too old to conceive a kid as the years passed. Instead, Niemi approached her husband with a proposal to adopt.
"I had been seeing an acupuncturist for a long time, and then all of a sudden I was too old," Lisa revealed in the Paramount Network documentary, I Am Patrick Swayze, in August 2019 and continued:
"I probably should have been better informed about to go about it, but anyway I may have wasted some time. But you know I said 'you know, how would you feel about adopting?' He got very teary-eyed and he said 'I want to have children with you.'"
"Patrick very much wanted to be a father because I think he wanted to be as good a father to his child as his dad had been to him," his manager, Kate Edwards, later said in the documentary.
Don Swayze, Patrick's brother, shared some devastating details about the actor's fervent desire to become a father.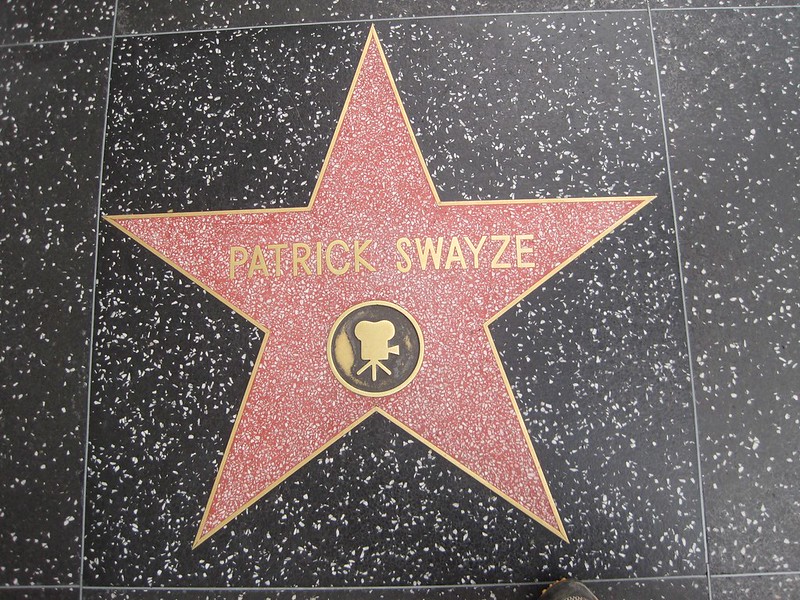 "You could tell he would have been a great dad, Just as an uncle you could see it, you could see the amazing dad he would be," Don revealed. " … He would have never wanted Lisa feeling bad for having miscarriages, but it crushed him, so they tried."
It's no secret that Patrick Swayze's inability to become a father was a major disappointment for him. Yet, Patrick Swayze's career kept on rising, and Lisa Niemi's and his love for one another remained priority number one.
Their story was destined to end in tragedy. Swayze's stage IV pancreatic cancer diagnosis was a heartbreaking blow to the pair after 30 years of marriage.
Despite the bleak prognosis, Swayze persevered for a while, even appearing in films. There was seldom a moment when his wife wasn't by his side:
"It's the worst thing in the world to go through," Niemi said. "You spend every day fighting for that person's life. I know that he spent every day fighting for his own."
However, Swayze's terminal condition became obvious by September of 2009. Dr. George A. Fisher at Stanford University helped Swayze, a lifetime smoker, quit.
His health deteriorated to the point where he couldn't handle any more chemo.
"I had to let go or it would have shredded my heart," Niemi wrote and continued:
"As it was, my heart was shredded anyway. I felt as if I had failed. The only way to bear it was to keep reminding myself that this wasn't about me. It was about our love. I had to let go."
Niemi remained by her dying husband's side and vividly remembers their final conversation:
"My last words to Patrick? 'I love you,' and those were his last words to me," she recalled.
"I lay back at Buddy's side, I held his hand and felt his pulse again… And then he didn't breathe any more."
Handwritten letter
On September 14, 2009, Swayze passed away. His passing was lamented by devoted followers all across the world, but none could miss him more than his devoted wife.
Patrick's last act of love for his wife was to leave behind a handwritten note.
In a subsequent episode of ABC's "Good Morning America," Swayze reads aloud from the letter he wrote to Lisa.
"How grateful I am that you chose to love me," the actor wrote.
"I know that because of you, I've found my spirit. I saw the man I wanted to be," Swayze continued in the audio clip of the book and added: "You are my woman, my lover, my mate and my lady. I loved you forever, I love you now and I will love you forever more."
The tragic passing of Patrick Swayze
Many assumed that Swayze's death was the result of his lifelong habit of smoking. Swayze maintained his professional obligations and smoking habit during his cancer treatment.
"I've seriously cut down," Patrick told Barbara Walters. "I was one of those dumb ones that started back in the Marlborough Man days whose — you know, it was cool. I'm a cowboy. But I'll tell you one thing. I will talk so hard core against, against smoking for kids. That's one reason I've never smoked in front of children."
But, his physician disagreed. It was "quite an accomplishment," he said, that Swayze had managed to live for two years with the illness.
"I think at the point that one is already diagnosed with cancer, there's little additional harm in it," Dr. Fisher said. "And if it — it seems to provide him some comfort or partly identity of who he is, I certainly have no objections to that."
When he passed away, Patrick bought a house for his mom and began having his wife, Lisa, send her a monthly allowance. His wife was to inherit $40 million of his fortune.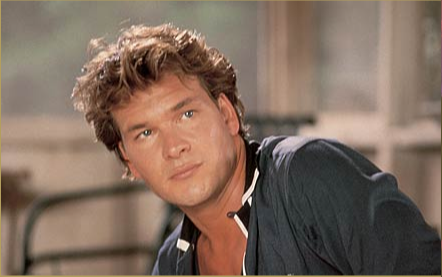 Patrick Swayze's legacy endures via his unforgettable film roles and in the hearts of those who miss him every day, even though he has been gone for a long time.
Please SHARE this article with your Family and Friends on Facebook.