Off The Record
Morgan Freeman Seen Wearing Glove On Left Hand At The Oscars – The Reason Why Is Heartbreaking
The 2023 Academy Awards ceremony had a lot going on.
Several actors, including Brendan Fraser, Jamie Lee Curtis, Michelle Yeoh, and Ke Huy Quan, each won an award on their own, but Everything, Everywhere, All at Once walked away with the most hardware.
Morgan Freeman wears a satin glove on his paralyzed hand as he presents at the #Oscars with Margot Robbie https://t.co/HFSxGLNqRt

— Daily Mail Online (@MailOnline) March 13, 2023
But, many people may have missed a moment involving Morgan Freeman at the 95th Academy Awards because of all the glitz and glamour surrounding the event. Fortunately, astute followers noticed, and they commented in droves on various social media platforms.
While celebrating Warner Bros.' centennial, actor Morgan Freeman appeared onstage with actress Margot Robbie while sporting an elbow-length black glove on his left hand. The backstory of that dress choice turned out to be very tragic…
One of the most famous performers of all time, Morgan Freeman has become a cultural icon. That's why people were so confused to see him wearing a black glove when he took the stage at Friday night's Oscars ceremony. Perhaps it's a matter of taste in fashion? Any reference to a past role he's played?
It turns out there's a much darker explanation, though.
Morgan Freeman and Margot Robbie speak onstage during the #Oscars pic.twitter.com/cSwQ8wkfFk

— @21metgala (@21metgala) March 13, 2023
Since his terrible vehicle accident in 2008 in Mississippi, Freeman, now 85, has reportedly been wearing the glove.
While returning home late one night, the Se7en actor's automobile suddenly went off the road and flipped multiple times before coming to a stop in a ditch.
The actor was freed from his car using hydraulic cutters by emergency personnel, who arrived quickly to the site, according to The Guardian. Freeman was reportedly fully alert and even joked with his rescuers the whole time.
Nonetheless, the 71-year-old actor's injuries were significant enough that he had to be taken to a hospital in Memphis, which was more than 100 miles distant from the scene of the crash.
As a result of his many fractures, Freeman required a four-hour operation to reset his left arm.
The actor sustained severe nerve damage and ongoing shoulder pain as a result of the incident. Freeman was unable to use his injured limb after the accident, which led to swelling and the need for him to wear a compression glove to manage the condition.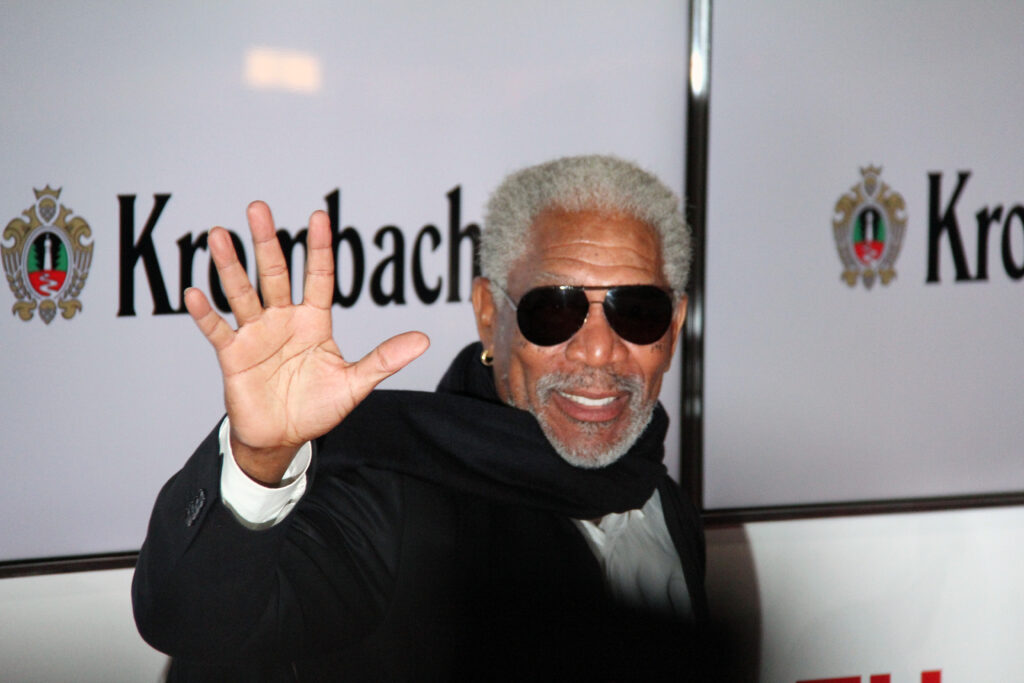 Two years after the tragedy, in 2010, Freeman told People magazine that he still felt the effects of his disability.
"If you don't move your hand, it will swell up," the Shawshank Redemption star explained. "Do you know you move your hand about a million times a day?"
I had no idea Morgan Freeman had been in such a catastrophic vehicle accident, much less that he was still suffering from the effects of that tragedy.
Yet, I rank him among the best of all time. No matter how down I am, just hearing his voice lifts me up. If you're interested, what about you? How much of a fan of Morgan Freeman are you? If that is the case, please share your thoughts with us below.
Meanwhile, if you want to show your admiration for one of the most talented performers of the previous few decades, share this article on Facebook.