Off The Record
Morgan Freeman Is Quietly Battling An Invisible Condition That Causes Paralyzing Pains
Morgan Freeman's iconic baritone voice is as memorable as his Oscar-winning performance, despite enduring agonizing pain during a near-fatal car accident.
After a car accident near his home in Mississippi, the 85-year-old Freeman, who played God in the films Bruce Almighty (2003) and Evan Almighty (2007), suffered irreversible physical damage.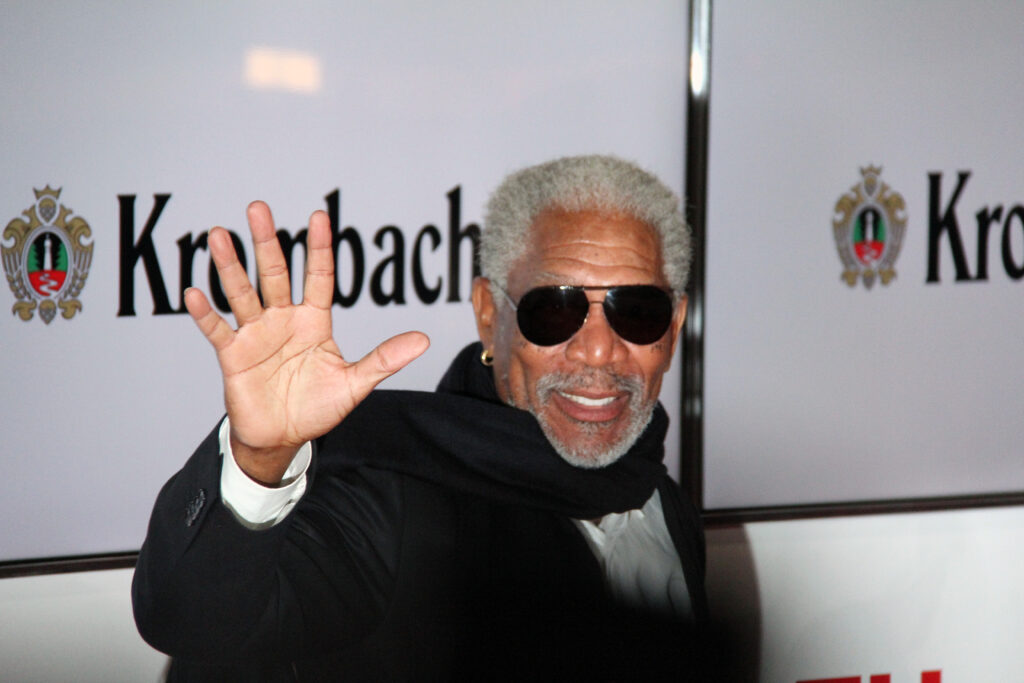 The incident occurred in 2008, the same year he played Lucius Fox in the second film in the Batman franchise, The Dark Knight.
Reports state that rescue personnel utilized the jaws of life to free him and his passenger from the wreckage of their multiple-times-rolled-over Nissan Maxima.
Although the beloved actor was airlifted to the hospital and underwent four hours of surgery to fix his shattered left shoulder, arm, and elbow, a treatment that was intended to allow a full recovery, he disclosed in a 2010 interview with People that he had been left with permanent damage.
"I suffered nerve damage and it hasn't gotten better. I can't move it," Freeman said of his left hand, which explains the glove–a compression glove to keep the blood flowing–he's often seen wearing. He added, "If you don't move your hand, it will swell up. Do you know you move your hand about a million times a day?"
Morgan Freeman wears a satin glove on his paralyzed hand as he presents at the #Oscars with Margot Robbie https://t.co/HFSxGLNqRt

— Daily Mail Online (@MailOnline) March 13, 2023
Freeman wore a black tuxedo with a matching elbow-length, satin compression glove and presented an award with Margot Robbie at the 2023 Academy Awards.
The chronic pain and exhaustion caused by Fibromyalgia make this an essential piece of clothing for him.
The National Institute of Health describes fibromyalgia as "chronic, widespread pain throughout the body or at multiple sites. Pain is often felt in the arms, legs, head, chest, abdomen, back, and buttocks. People often describe it as aching, burning, or throbbing."
Fibromyalgia is characterized by widespread pain that can range from mild to severe, as well as exhaustion, numbness, headaches, and inability to sleep.
Morgan Freeman and Margot Robbie speak onstage during the #Oscars pic.twitter.com/cSwQ8wkfFk

— @21metgala (@21metgala) March 13, 2023
Despite the lack of a definitive treatment, it can be managed with "a combination of exercise or other movement therapies, psychological and behavioral therapy, and medications."
In an interview with Esquire published in 2012, Freeman discussed his struggles with the illness.
The author of the story, Tom Chiarella, writes, "Every so often he grabs his left shoulder and winces. It hurts when he walks, when he sits still, when he rises from his couch, and when he missteps in a damp meadow. More than hurts. It seems a kind of agony, though he never mentions it." He continues, "It is a clamp, his pain, an icy shot up a relatively useless limb. He doesn't like to show it, but there are times when he cannot help but lose himself to a world-ending grimace. It's such a large gesture, so outside the general demeanor of the man, that it feels as if he's acting."
Freeman admitted to Chiarella, "It's the fibromyalgia. Up and down the arm. That's where it gets so bad. Excruciating."
Freeman had to give up several activities, such as flying his aircraft and going on solo boat trips.
Freeman said, "There is a point to changes like these. I have to move on to other things, to other conceptions of myself. I play golf. I still work. And I can be pretty happy just walking the land." Freeman added, "I play one-handed. I swing with my right arm."
The actor has continued to work despite his illness. After his injury, he continued to work in action movies like Red (2010), Oblivion (2013), Now You See Me (2013), and The Hitman's Wife and Bodyguard (2013). (2021).
Freeman is one of the most renowned performers of all time and is capable of performing in a wide variety of roles. His work in films like Street Smart (1987), Driving Miss Daisy (1989) (for which he won a Golden Globe), The Shawshank Redemption (1994), Invictus (2009), and Million Dollar Baby (2004) (for which he won an Academy Award for Best Supporting Actor) have earned him numerous nominations and awards from the Academy. In addition to Robin Hood: Prince of Thieves (1991), he also had roles in Unforgiven (1992), Amistad (1997), and Gone Baby Gone (1999). (2007).
Documentaries such as Long Way Home (1997), March of the Penguins (2005), The Story of God with Morgan Freeman (2016-2019), and Our Universe (2017) all feature Freeman's narration (2022).
The Ritual Killer, in which he co-stars with Cole Hauser (of Yellowstone fame), will be Freeman's next picture. Gunner and A Good Person are also on the horizon.
He praises Freeman, "He was amazing. He was incredible, man. He's an actor and he's also like a coach on set. He was giving me so many tips and reminders in the scenes that we were in together. It was incredible."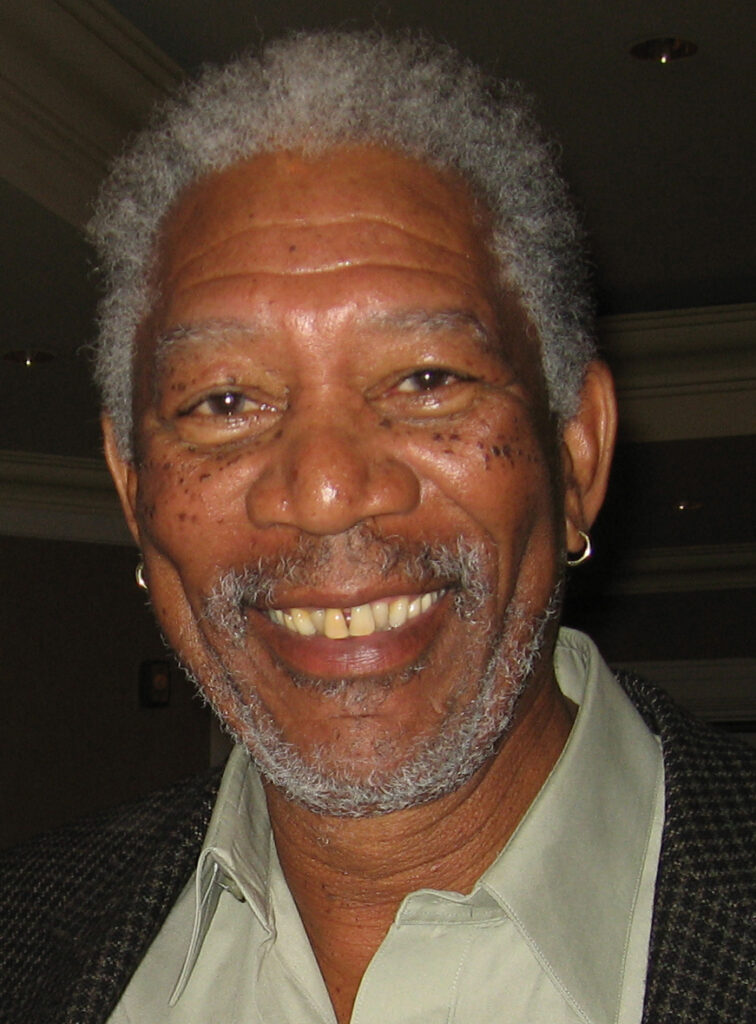 The resilient actor is not alone in dealing with the invisible illness.
Lady GaGa, a woman of many talents, revealed in 2017 that she, too, suffers from the disorder's excruciating sufferings.
The singer-actor remarked of fibromyalgia skeptics, "I get so irritated with people who don't believe fibromyalgia is real," the singer-actor said, referring to fibromyalgia naysayers. "People need to be more compassionate. Chronic pain is no joke. And it's every day waking up not knowing how you're going to feel."
Rosie Hamlin, who died in 2017 but openly discussed her illness in her song "Angel Baby" from 1961, and actress and comedian Janeane Garofalo (Reality Bites, 1994; Romy and Michelle's High School Reunion, 1997), Irish singer Sinead O'Connor ("Nothing Compares to You," 1990); Bold and the Beautiful; Susan Flannery (The Bold and the Beautiful).
It's difficult to conceive of a world without Freeman, whose calming voice can make even the most boring topic appear intriguing. Share your thoughts on Freeman and how he's dealing with his situation.
Let's send positive energy to Freeman and everyone else who is fighting fibromyalgia with strength and determination by SHARING this post with Family and Friends!