Off The Record
Matthew Mcconaughey Poses With Lookalike Sons In Rare Family Photo
He has numerous skills, and one of them is cutting his son's hair.
In a recent Instagram post, Matthew McConaughey's wife Camila Alves McConaughey showed the actor trimming his son Livingston's hair.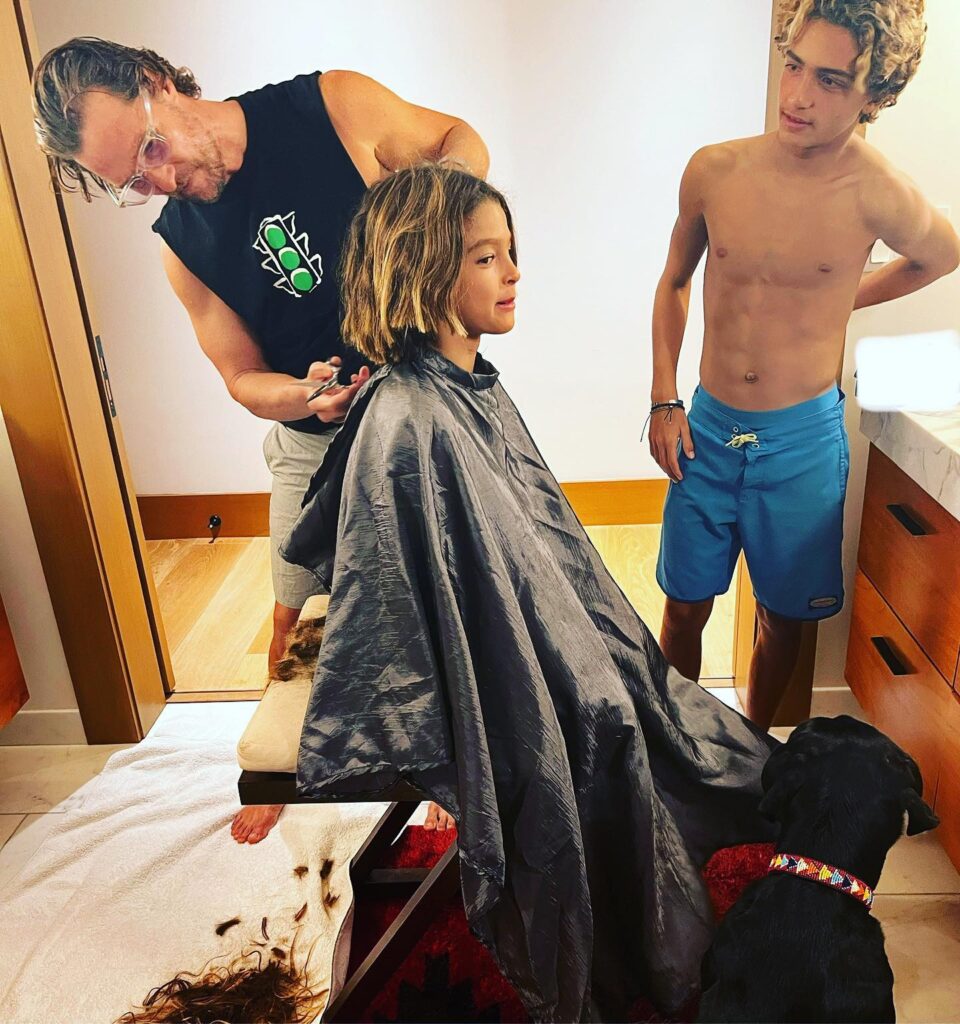 McConaughey is seen in this photo using barber scissors to shave his youngest son, Livingston, 10, who is seated in a salon chair.
Levi, the couple's eldest kid, is 14 and is exact replica of his father!
Camila Alves, Matthew McConaughey's wife, shared a snapshot on Instagram showing the actor grooming their son Livingston's hair.
"Then this happened," the Brazilian model captioned the snapshot of a clump of Livingston's blonde, highlighted hair on the floor.
Since 2012, McConaughey has been married to his wife. The couple also has a 13-year-old daughter named Vida.
The family of four has chosen to live a low-profile existence in Texas, with the parents rarely posting photos or comments about their kids.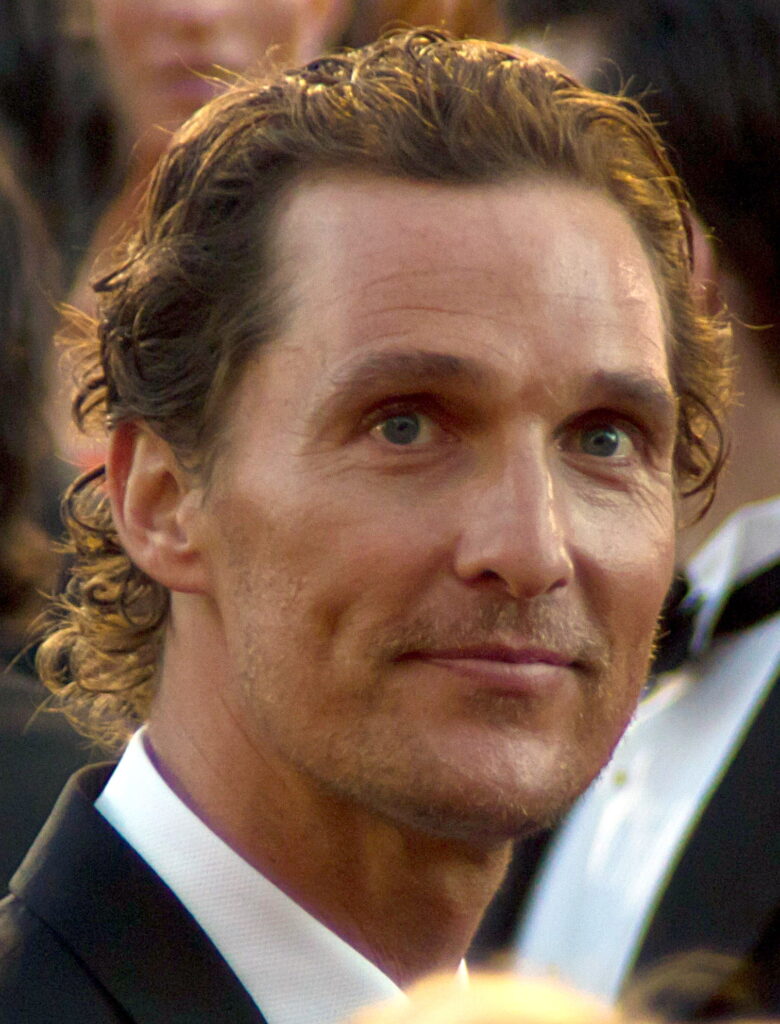 Alves McConaughey remarked to Fox News Digital last year that she and her family have loved their time in Texas.
"It's been great," she shared. "It really embodies our belief system, especially the ones I grew up with, like going to church every Sunday, saying 'yes ma'am' or 'no, sir.' I grew up saying those things coming from a family of farmers. For me, being from Brazil and then coming to Texas, I discovered a lot of similarities in terms of what families practice here, especially going to church on Sundays, and being very into the outdoors. It's been a great transition."
McConaughey further on his thoughts on parenting to Town & Country in 2020, saying, "Sometimes loving your kids means giving them just what they want. Other times it means tough love. Affluent people can give their kids everything they want, but they're not usually going to get what they need. Loving a child is a lot harder if you really give a damn. 'No' takes a lot more energy. It's a lot easier to say 'yes.'"
Matthew McConaughey discussed the difficulties of raising teenagers in July.
"You know, it's interesting because when you have little ones, you are physically exhausted, right? And I feel like when you get to the teenagers … it's almost like you need more energy," she told US Weekly.
"You need more brain power because it becomes all very about the mind, right? It's like a teenager [is] trying to find their identity and find how they're going to navigate their lives. So I think that … for me, it's more challenging in a good way."
They recently celebrated Vida's 13th birthday, and invited family friend Woody Harrelson as a special guest.
The tweet read: "Uncle @woodyharrelson is questioning if the cake is vegan or not!!!" Underneath a picture of her kid holding a cake, with Harrelson looking bewildered, Alves McConaughey wrote a joke.
Even though they don't talk much about their own kids, they do a lot of work on behalf of kids and are very generous.
They started an organization called Just Keep Livin' that "is committed to enabling high school kids by equipping them with the tools to lead active lives and make healthy choices for a better future."
After the tragic school massacre that took the lives of 19 children and two adults in his hometown of Uvalde, Texas, the "How to Lose a Man in 10 Days" actor became an ardent advocate for gun regulation.
Please SHARE this article with Family and Friends!