Off The Record
Kevin Costner's Left Ear Missing? Fans Are Worried For Possible Surgery Or Cancer
There have been rumors that Kevin Costner lost his left ear because he had cancer and had surgery. Kevin has not yet commented on the rumors, thus it is unclear if they are accurate.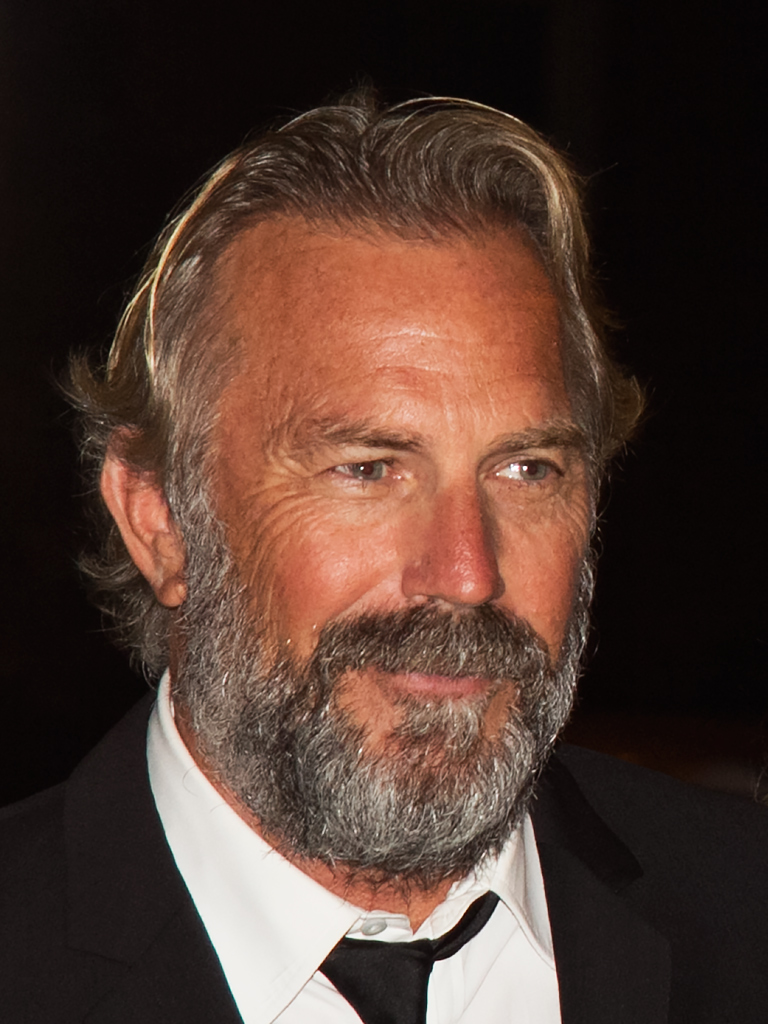 People noted that Kevin Costner's left ear was absent in the 2021 episodes of the neo-Western drama TV series Yellowstone, which sparked rumors that he had lost part of his ear. Their minds were boggled at the prospect of something happening to the famed actor's ear.
Concerned followers flocked to social media to ask inquiries, and among the many responses was the news that he had ear surgery due to cancer. Unfortunately, we are unable to verify the validity of the numerous hypotheses put up to explain Kevin's missing left ear at this time, but we can report that he appears to be in good health elsewhere.
In 2021, Kevin Costner's left ear appeared to be missing a chunk, much to the dismay of his devoted fan base.
On November 7, 2021, the fourth season of the cowboy TV series Yellowstone began broadcasting, and one of the main characters, John Dutton, was once again played by Kevin Costner. But his admirers soon recognized something was off—a piece of his left ear wasn't there.
Some viewers and fans flocked to Twitter to share their thoughts, which prompted many to wonder if the actor was okay. Joe Hutzal, one of the concerned fans, asked on Twitter in December 2021:
What's up with Kevin Costner's left ear in tonight's #Yellowstone? Never noticed it before and web pics don't show it.

— Joe Hutzal (@JoeHutzal) December 20, 2021
Several individuals replied to Joe's tweet saying they had also seen this. The December 2021 baseball game photos shared by Betty J Nestico show that Kevin did indeed have a piece of his left ear surgically removed. Takes a look:
Hello Joe. You can also see it the photos when he was at the Field of Dreams game. pic.twitter.com/3diD1Iwoqr

— Betty J Nestico (@nestico_j) December 27, 2021
The aforementioned images show that Kevin had an obvious problem with his ear by late 2021; nonetheless, the same ear appeared to be in fine condition when the actor attended the 2022 Oscars on March 27, 2022, at the Dolby Theatre in Hollywood, Los Angeles.
An anonymous Twitter user named Shay noticed that Kevin Costner hid the gap in his ear with a prosthetic or a patch.
As of the Oscars, he appears to be wearing a prosthetic or some sort of patch. pic.twitter.com/csfzQOJiyb

— Shay (@shaydecay) March 30, 2022
The sudden appearance of Kevin's ear deformity caught everyone off guard. No one ever noticed it before 2021, and it certainly didn't start out slowly. More importantly, none of his web images show any evidence of its presence.
When it comes to Kevin Costner, the question is: Did he get ear tubes?
Since no one, not even Kevin Costner himself, was forthcoming with an explanation for what had happened to his left ear, rumor mongers seized the opportunity to spread unsubstantiated speculation.
Some say Kevin had ear surgery for no apparent reason, while others say he had ear cancer and had to have part of his ear surgically removed to treat it. Others agree that he was likely involved in an accident that wiped out part of his ear and altered his teeth.
All of the aforementioned are only rumors at this point in time because none of them have been confirmed.
Read After: Famous Actor Spotted Serving Coffee To Customers At Restaurant Drive-Through
Is there any evidence that Kevin Costner is battling cancer?
After hearing rumors that he had ear cancer, leading to surgery, many of Kevin's admirers started to worry that he actually had a terminal illness. However, there appears to be no evidence that he actually has either form of cancer. There is still hope, though, that the actor would decide to comment on the matter in the media.
Kevin Costner Responds to Reports That His Left Ear Is Missing
Kevin Costner has chosen to remain silent regarding the widespread rumors around his left ear and the inquiries into his health. We'd like to think that he's healthy and doesn't have ear cancer, but we're keeping our fingers crossed that he'll come around and set the record straight.