Off The Record
Dirty Dancing Star Jennifer Grey Opens Up About The Accident That Changed Her Life And Forced Her To Turn Her Back On Hollywood
Movies can either be forgotten or they can become instant classics that draw in millions of viewers. The latter category includes Dirty Dancing without a doubt.
Almost a million VHS tapes were purchased because of the story of Frances "Baby" Houseman and dance instructor Johnny Castle.
Both the Academy Award and the Golden Globe went to the movie's original song, "I've Had the Time of My Life."
The film was a breakthrough for stars Jennifer Grey and Patrick Swayze. There was a sudden shift in focus, and they were now the center of attention.
A sad occurrence, which occurred before the film's premiere, kept Grey from basking in the glow of her massive popularity and the adoration of her legions of devoted followers.
Grey discusses her stardom and her decision to turn her back on Hollywood when she was 27 years old, many years after Dirty Dancing was released and became one of the top pictures of the decade.
When the film first came out in 1987, Grey and her then-boyfriend Matthew Broderick were based out of Ireland. A woman and her little daughter were killed in an automobile accident in which they were both passengers.
The family in the other car was reportedly killed when Broderick, who was traveling on the wrong side of the street, collided with them. His original allegation of reckless driving was lowered to one of carelessness.
Although Grey didn't sustain any major physical harm (or so she thought), she was never the same. The incident had left a lasting impression on her, and she struggled to go on.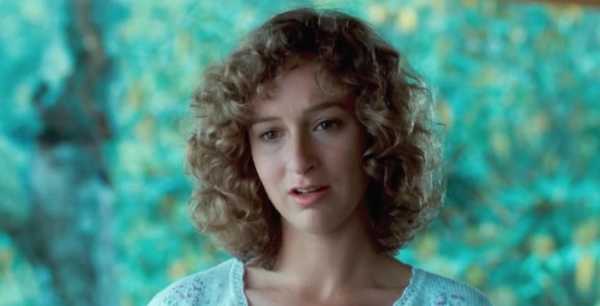 The young actress told the Daily Mirror, "The juxtaposition of that deep sorrow, the survivor's guilt, and then being celebrated as the new big thing just didn't jibe. It didn't feel good to be the toast of the town."
"My head was never the same, my ambition was never the same," she told People.
Grey, who was suffering from survivor's guilt, decided to do something nice for herself and get a nose job. Unfortunately, the transformation did not go as planned, and instead of making Grey feel more confident about her appearance, it made her face look completely different.
"I went in the operating theater a celebrity and come out anonymous," she revealed in 2012.
"It was like being in a witness protection program or being invisible. It was the nose job from hell. I'll always be this once-famous actress nobody ­recognizes because of a nose job."
Almost ten years ago, Grey had the hankering to work in Hollywood once more. It was until she won "Dancing with the Stars" that she was able to put her troubled background behind her. She finally felt like herself thanks to the show.
"It's like I've starved myself because of what people could think about me. This is like eating a delicious steak after having been on a diet for 23 years," Grey told People.
The likes of Untogether, Red Oaks, Bittersweet Symphony, and I Am Patrick Swayze have brought her back to the big screen in recent years.
But there was a point when she was facing significant health challenges. Grey was at risk of paralysis, according to the results of a medical examination.
"Her spine was actually literally falling off. One good fall or a rear end accident or throwing her head suddenly and it could have done serious damage to her spinal cord," neurological spinal surgeon Dr. Robert Bray, Jr., told ABC. "We are talking about complete paralysis."
Grey underwent multiple surgeries by Dr. Bray; one of them involved screwing a titanium plate into her spine. Worst still, Grey was later diagnosed with cancer.
X-rays revealed a malignant tumor in her thyroid, but the actress claims that physicians successfully removed it before it could spread.
The aforementioned procedure was one of four major procedures Grey received in 2010. Her thyroid was also taken out of necessity.
Thankfully, she is feeling fine now.
Without that tragic catastrophe, we have little doubt that Jennifer Grey's career path would look very different today. But now that she's back in Hollywood, where she belongs, we can finally breathe a sigh of relief.
Please SHARE this article with your family and friends on Facebook.