Off The Record
Inside The Marriage That Has Lasted 50 Years Between Paul Newman And Joanne Woodward
In Hollywood, there have been numerous "golden couples" that have come and gone. Examples include Marilyn Monroe and Joe DiMaggio, Frank Sinatra and Ava Gardner, and Lauren Bacall and Humphrey Bogart.
You can't talk about famous Hollywood couples without bringing up the 93-year-old Joanne Woodward and the late Paul Newman.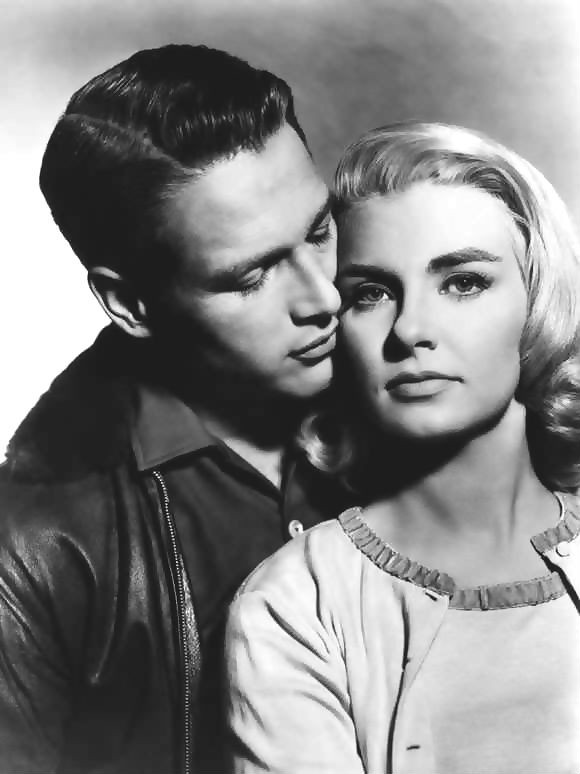 Being married in 1958, Paul and Joanne remained together until Newman's untimely death in 2008, at age 83. Joanne and Paul were married for 50 years during which time they made movies, traveled the world, and raised a family.
Did you know, though, that Woodward wasn't exactly 'blown away' by her future husband?
Hollywood stars Joanne Woodward and Paul Newman
Paul Newman is widely regarded as a legendary performer and actor. They were the epitome of classic Hollywood together with Joanne Woodward.
Many would mistakenly assume that Newman was the only shining star in their relationship. Joanne Woodward, on the other hand, has had a fruitful career, one in which she has been honored with numerous accolades and has shone brightly alongside Hollywood's A-listers.
Her outstanding performances in film, theater, and television earned her widespread acclaim. Joanne was unique among Hollywood actresses of the 1950s because she was cast in strong, leading roles rather than the typical submissive ones that women were expected to play at the time.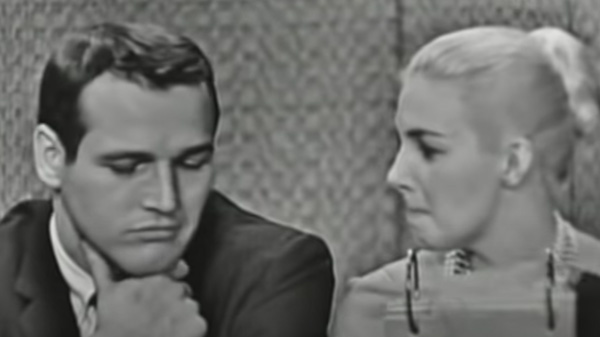 On February 27, 1930, in Thomasville, Georgia, Joanne Woodward entered the world.
While still a teen, Joanne attended Greenville High School in Greenville, South Carolina, where she won a number of beauty pageants.
Some of her high school stage appearances marked the beginning of her acting career.
She first appeared in Greenville as Laura Wingfield in The Glass Menagerie and later returned as Amanda Wingfield in the 1970s.
Wonderful love story
Joanne, now 25 years old, revisited Greenville for the premiere of her first film, Count Three and Pray, in 1955.
Joanne traveled to Louisiana after finishing high school so that she could study acting at Louisiana State University. The following year, she made a trip to New York City to do a performance at a theater.
That was a brilliant move on Joanne's part to visit the Big Apple. She first met her future husband, Paul Newman, in 1953.
Newman's first wife, Jackie Witte, was still alive and well at the time.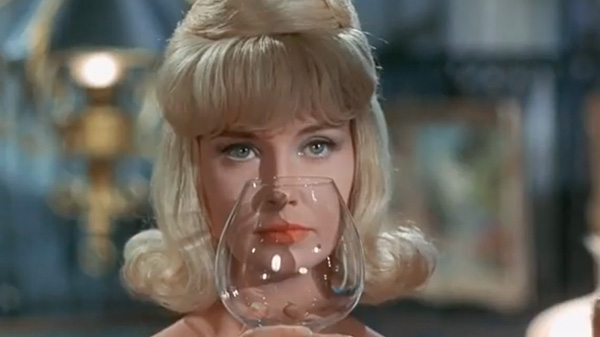 Joanne was an understudy in the Broadway production of Picnic and a recent graduate of Louisiana State University. Newman was the show's main attraction, and romance was in the air.
Paul Newman and Joanne Woodward recalled their first meeting in an interview with Today from many years ago.
On this particularly humid summer day, Newman wore a seersucker suit and managed to look as cool as a "ice cream ad," as Joanne put it.
"I was hot, sweaty and my hair was all stringy around my neck," Joanne later said.
She also shared her initial disinterest and explained why Newman was so interested in her. Newman described Joanne as "extraordinarily pretty girl" and could not take his mind off of her.
In Marian Edelman Borden's biography about Newman, the author revealed that Woodard said: "I hated him on sight, but he was so funny and pretty and neat."
It took Newman and Woodward another four years to take things seriously. Even though they started off as friends, their relationship blossomed while filming The Long, Hot Summer (1957).
Wonderful tale of two hearts
Soon after filming The Long, Hot Summer in 1957, Newman and Jackie got a divorce. They raised a brood of three kids as a unit.
Paul and Joanne were wed on January 29, 1858, not long after his split from Jackie.
Paul and Joanne had a Las Vegas wedding and then traveled around Europe for their honeymoon.
Having recently tied the knot, the newlywed Hollywood stars were the talk of the media. People loved the newlyweds so much that journalists followed them around on their honeymoon.
The two had a good start to a beautiful love tale.
Paul and Joanne returned from their six-week honeymoon and settled into the Connecticut home Paul had purchased for her in the 18th century.
According to an interview Joanna gave to the Daily News in 2001, the couple's choice to relocate from Los Angeles to the mansion marked a turning point in their marriage.
"We were never Hollywood people. We just liked it better here. It also probably helps that we always enjoyed each other's company," Joanne said.
The year 1958 would also go down in Hollywood history as the year that cemented Woodward's place as a legend. She starred in The Three Faces of Eve, for which she won an Oscar, and Rachel, Rachel, for which she was nominated in 1969. The latter was directed by Paul Newman.
Academy Award winner
She was later nominated for an Academy Award nomination as Best Actress in 1974 for Summer Wishes, Winter Dreams and in 1991 for Mr. & Mrs. Bridge.
In addition, her spouse went on to take home the Oscar for Best Actor. He won it in 1987 for his performance in the film The Color of Money.
Woodward won two Emmys as Outstanding Lead Actress for her roles in See How She Runs (1978) and Do You Remember Love? (1990). (1985). Five more times she was chosen.
In honor of their contributions to the entertainment industry, thousands of actors, directors, and artists have been honored with a star on the Hollywood Walk of Fame, a well-known tourist attraction in the city.
Who, if anyone, was the first person to have their name engraved on the historic boardwalk? You are correct in your assumption. On February 9, 1960, during the official groundbreaking ceremony, Joanne Woodward was awarded a star.
Paul Newman and his wife Joanna Woodward wanted to provide their children a quieter upbringing than they could provide in Hollywood, so they moved their family to Connecticut.
Clea, 55, talked about her mother in an interview with the Daily Mail.
'My mother was way ahead of her time,' she says. 'She was in the women's lib before it became a big thing and she was a hands-on mother; when I was a baby she nursed me on set. She'd stop the cameras rolling in the middle of scenes and say, "Sorry, I've got to feed the baby."'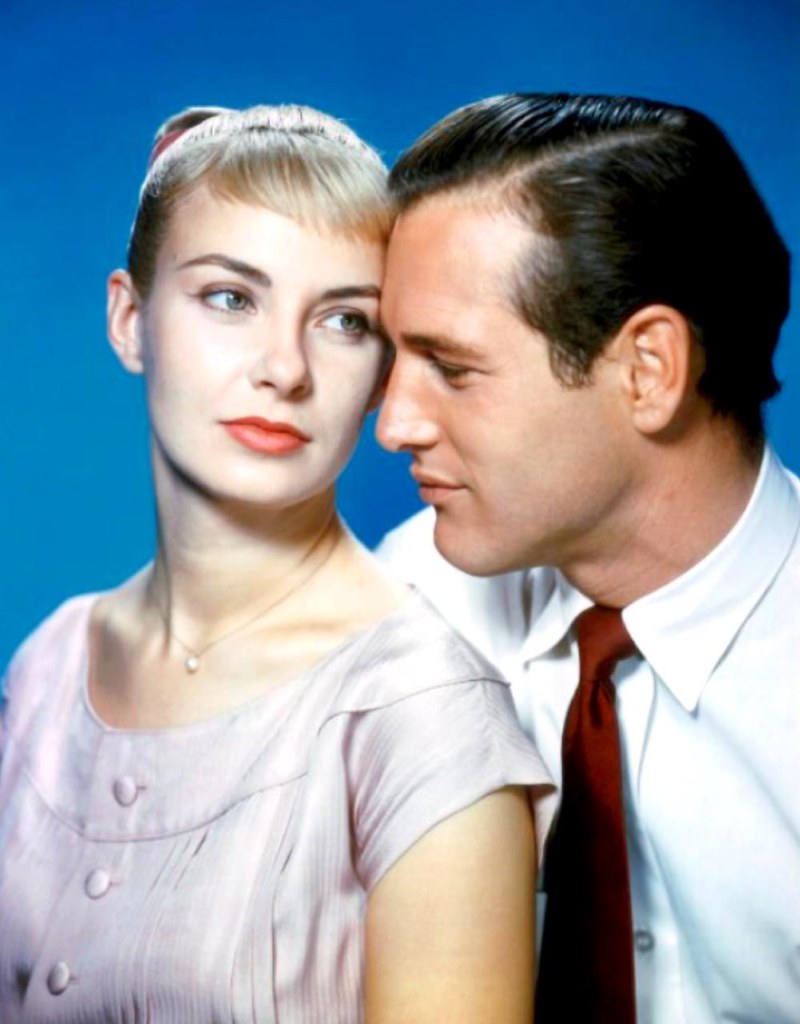 With his first marriage, Paul brought into the world Scott (born in 1950), Susan (born in 1953), and Stephanie Kendall (born in 1955). (born 1954).
Scott's tragic death from a heroin overdose following injuries sustained in a motorbike accident in 1975 was a terrible loss for his family.
Paul founded the Scott Newman Center after he and his wife had been married for five years. Its stated mission is to warn young people about substance misuse.
There's nothing you can say that will repair my guilt about Scott. It will be with me as long as I live," Paul Newman said following his son's death, according to The Times.
Joanne Woodward – family
Three beautiful daughters were born to Joanne. Sisters Ellinor Teresa (born in 1959), Melissa Stewart (born in 1961), and Claire Olivia (born 1965).
Melissa Bridges, who is now an adult, began her acting career at a young age, appearing in various TV shows and the 1990 film Mr. & Mrs. Bridge, in which both of her parents had prominent roles.
Joanne and Paul kept up their nice Connecticut lifestyle.
Actor Liev Schreiber shared a beautiful story about how the couple was still very much in love after 40 years of marriage, and the story was met with widespread acclaim.
Joanne visited the location while Johnny was working on the 1998 film Twilight.
"He put his arm around my shoulder and said to me, 'Will you look at the ass on her.' That really struck me as an ideal relationship. I love the idea that a guy approaching 80 still loved his wife's ass," Schreiber said in an interview with Elle
Paul and Joanne never slowed down despite their advanced years. She co-starred on the TV show Empire Falls with her husband and served as creative director of the Westport Country Playhouse in Connecticut from 2001 to 2005.
Paul passed away
Unfortunately, the couple's love tale came to an end in 2008.
Actor Paul Newman lost his fight with cancer in 2008, at the age of 83. All around Hollywood, the man who played Butch Cassidy was celebrated as a legend.
At the passing of her husband, actor Paul Newman, his estate was given to his wife, Joanne, and several charities.
A long and happy marriage in Hollywood is quite unusual, making Joanne and Paul one of the true golden couples.
The pair maintained their love with humor and became well-known for their activities in politics and charity while also making time for their family.
Daughter speaks out
The pair also founded the successful salad dressing company Newman's Own, which donates 100 percent of its profits to various causes.
"They had the love of newlyweds," family friend Bob Forrester told People about the couple. "When I would fly with him all over the world, the moment the plane landed, Paul would call Joanne and he always said, 'I love you,' even after 50 years of marriage. She was his everything. They were soulmates."
At the passing of her husband, actor Paul Newman, his estate was given to his wife, Joanne, and several charities.
When asked about the secret to their happy marriage, Joanne said it was easy.
"We could talk to each other, we could tell each other anything without fear of ridicule or rejection. There was trust," she said, according to Honey Nine.
Clea, the daughter, recently spoke with the Daily Mail about her 93-year-old mother, Joanne, and the similarities between the two of them.
"I wish I had my mother's skin," she said. "I have more wrinkles than she does and she is 86! Her skin is annoying, it is so beautiful. But then she was sun-blocking before sun block existed. I have never known her to not wear a hat in the sun."
A documentary about Joanne and Paul's lives and achievements, directed by Ethan Hawke, was announced three years ago. According to Deadline, they have permission from the family.
Hawke has released a statement in which he claims to offer a "rare and exclusive look at the careers of both actors and a complex 50-year relationship that ultimately managed to beat incredible odds."
Joanne Woodward in 2023
Joanna Woodward has left the acting industry as of 2023. Although she voiced Doris in 2013's Lucky Them, the 92-year-old hasn't been in any other films since then.
There have been no public sightings of the legendary actress since 2013, and rumors circulate that she is fighting a serious health condition.
According to Closer Magazine, Woodward is battling Alzheimer's. USA Today reports that Joanne was diagnosed with the disease in 2007, just days before Paul Newman was diagnosed with terminal cancer.
When Ethan Hawke's six-part documentary series about Woodward and Newman appeared in 2022, Joanne was once again in the limelight.
Maybe Joanne might find it entertaining.
"That's why the family wanted me to do it now," Hawke said in 2020 and continued:
They wanted it released while she was still alive so that she could receive the support she deserves while reading it.
According to Closer, eight years after her husband's death at age 83, Joanne Woodward is still residing in the same house in Westport, Connecticut.
Joanna Woodward and Paul Newman's romance is truly unique. We're overjoyed that their marriage lasted for more than half a century. This may have been the last time the world saw this classic Hollywood pair.
Please SHARE this amazing story with Family and Friends!