Off The Record
Influencer Picks Up Venomous Bluebottle Jellyfish And Licks It, Unaware Of The Lethal Consequences
A popular social media influencer and TikToker, alexa_reed2 (the account has now been disabled), recently shared a terrifying video of himself picking up and licking a blue jellyfish-like creature he found on the beach sand.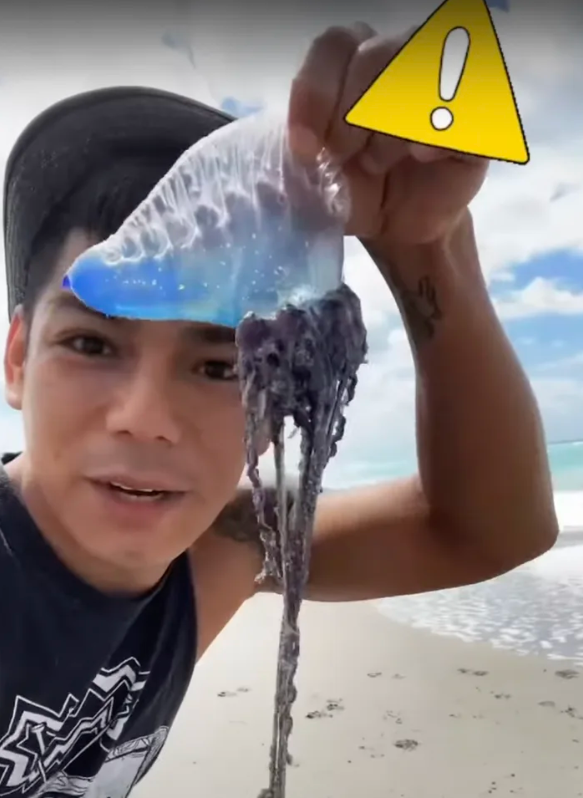 He says in the short clip, according to IFLScience:
Look guys, a jellyfish is still here. I'm going to pick it up. This is how it looks like – yes, it is a jellyfish, look how big it is. It's still moving! I'm going to lick it.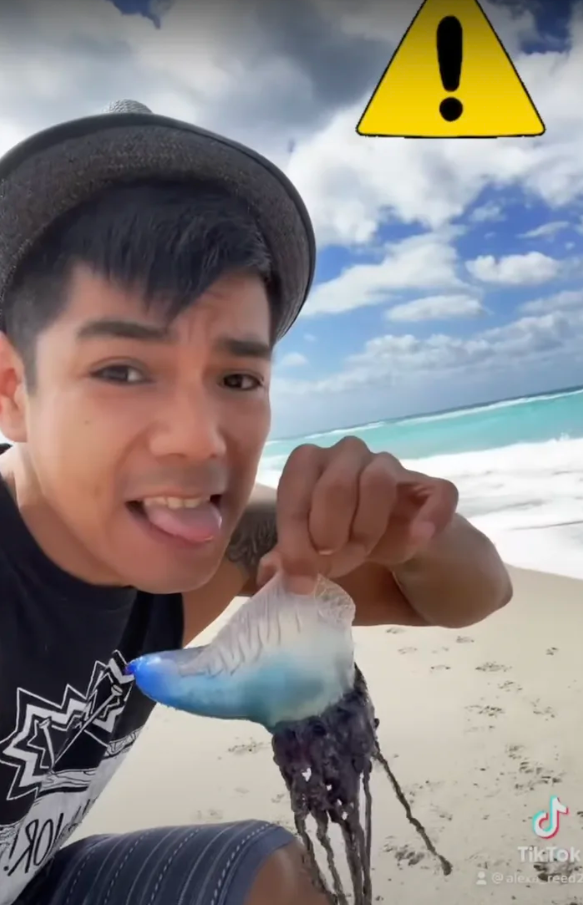 The bluebottle, or Indo-Pacific Man o' War is a colony of tiny, specialized polyps working together as colonies. The bluebottle is easily recognized by its blue, gas-filled sac (pneumatophore) that floats on the water's surface. During summer in the Southern Hemisphere, strong winds carry bluebottles to the shores of Australia, where thousands of bluebottle stings are reported each year.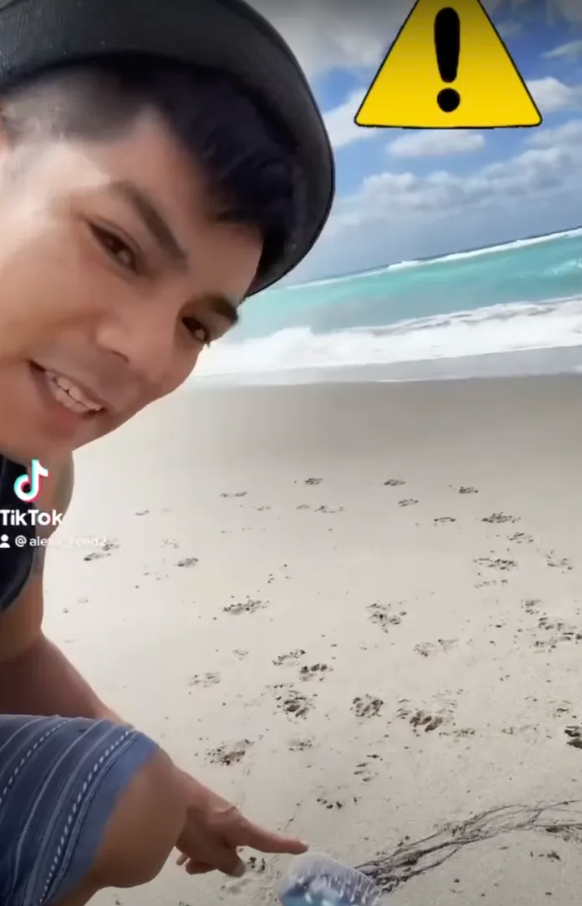 The bluebottle is comprised of four different colonies of polyps that depend on each other to survive. The species is named after one of its polyps, the gas-filled sac, often referred to as "the float," which resembles a blue bottle floating in the ocean. The float moves depending on the wind and supports the other three types of polyps that are responsible for catching prey, digesting food, and reproduction.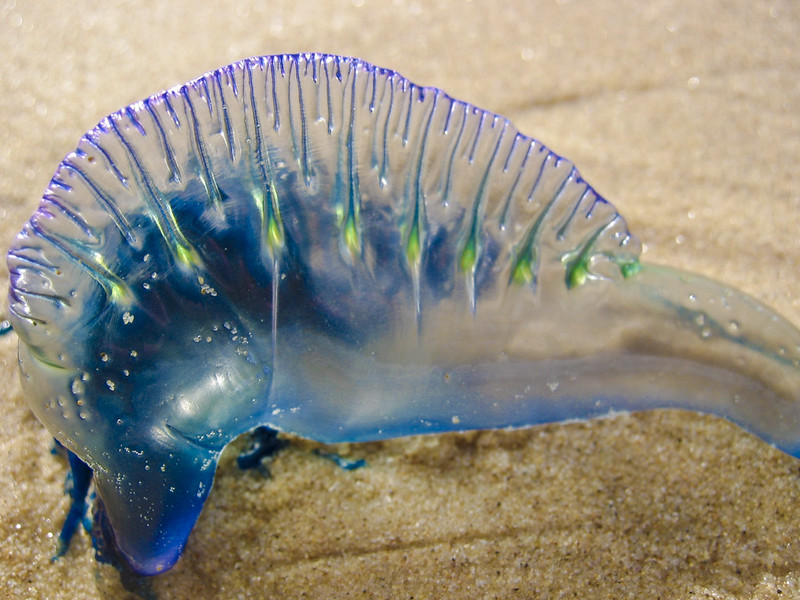 The bluebottle uses its tentacles to catch, sting, and kill its prey. The venom it uses is a mix of phenols and proteins that are deadly to their prey, but rarely to humans (not included licking!) Immediately after you get stung by a bluebottle, you will feel an intense pain. There have even been reported cases of Bluebottle stings resulting in death.
Luckily, Reed appears to have come off unscathed.