Off The Record
Fortnite Creator Is Spending Millions on Forests to Stop Them From Being Cut Down
Tim Sweeney, the epic founder of Fornite has really been putting that money to good use!
In the past ten years, Tim Sweeney had spent millions of dollars to help preserve the forests of North Carolina.
For those of you that don't know, Fortnie is one of the most dominant game in the world with over 200 million players.
Whilst everyone is busy enjoying Fortnite some other questions are left unanswered: who exactly made it and whose idea was it? Here's what we know…
Sweeny's history with the video game industry goes back to the '90s, where he was a founding member of Epic Games. The various hits of that company, games like Unreal Tournament, Gears of War, and of course Fortnite, have earned Sweeney billions.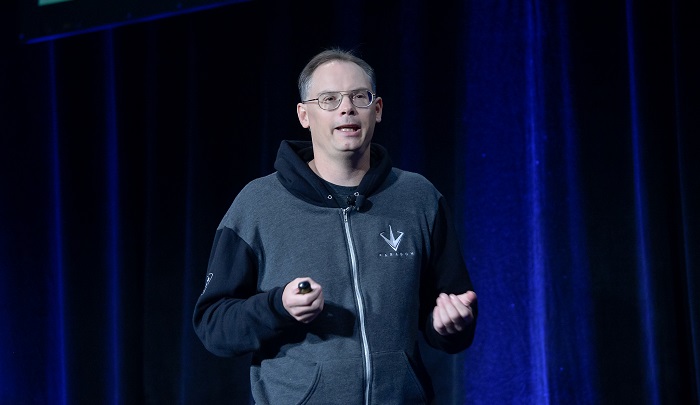 Image source: Official GDC/Flickr
Unlike most billionaires who only want to stack up the money in the bank, Tim decided to put a good amount of that money into preservation efforts within his home state of North Carolina, particularly into the undeveloped forests and mountains.
"It's one of the most diverse areas in North Carolina," he said of an area in the Box Creek Wilderness. "It has such rare plant and wildlife species, it seemed a perfect fit with the Fish and Wildlife Service. This is a first step – there will be other places protected. The goal is to connect South Mountains State Park to Chimney Rock. This is one piece of the puzzle."
To protect the area, he personally purchased 7,000 acres of the land. He did so because a company was attempting to tear up the untouched land and run power lines through it. Sweeney then donated a conservation easement to the US Fish and Wildlife Service, which means that it can't be touched by construction. The effort was estimated to save around 130 endangered plant and animal species according to The Mind Unleashed.
"My fear is that the entire forest would eventually be choked by invasive species," says Sweeney, who plans to fight the energy company's efforts to the full extent of his abilities. For him, it's a small price to pay for the rich rewards that come with conserving the land for future generations.
At just 43, Tim Sweeney is one of the largest private landowners in the state of North Carolina, with a portfolio that includes 36,650 acres, most of it in the mountains. After the economic crash of 2008, land prices dropped as developers went bankrupt. Sweeney instituted a "conservation land grab," buying foreclosed and undervalued wilderness and putting conservation practices like fire restoration and invasive plant eradication into place.
Sweeney's goal, then, is to keep these forests untouched so that these diminishing species can live on!
Please SHARE this amazing news with the world!
Featured Image Source: Calibas/Wikimedia