Self-Improvement
Footage Shows Little Girl Trapped Below The Rubble In Syria After Earthquake Getting Rescued
Video from Syria shows the unbelievable moment a group of guys, their hands freed from the rubble, rescue a young girl while her father tries to reassure her.
Father can be heard shouting to his daughter Nour, "Dad is here, don't be scared," while the rescue crew digs under massive rocks to reach her.
Scroll below for the video…
As they carefully bring Nour out of the rubble, volunteers from the Syrian Civil Defence, often known as the White Helmets, are heard telling her to "look over to her dad."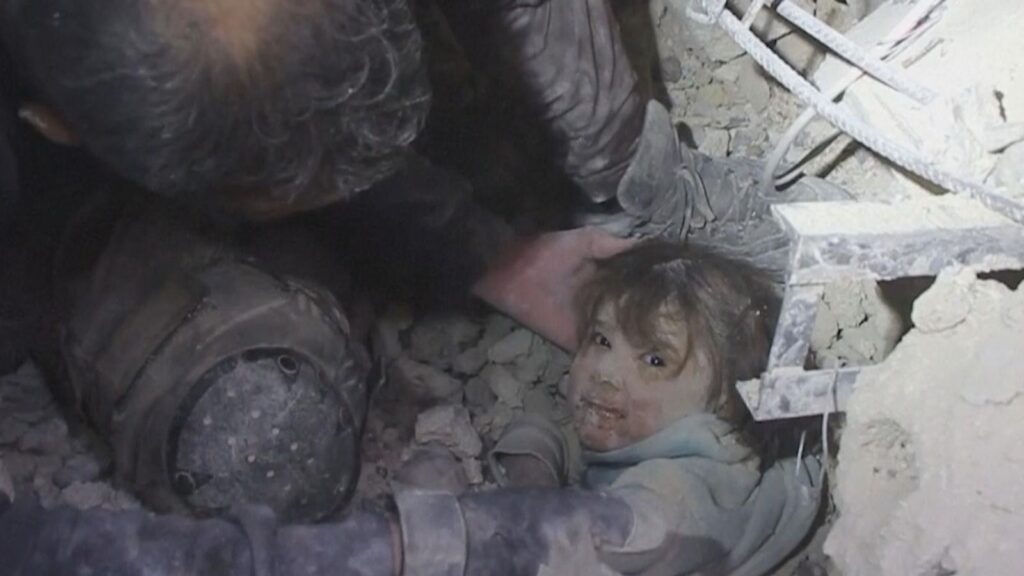 In the rebel-held village of Jinderis, north of Aleppo, her father watches as she rises from the mound, her face smeared in dust.
Nearly 24 hours after the earthquake struck, other recordings showed two more toddlers being rescued from the rubble.
Overnight, a small kid and his mother who had been buried by debris for more than 20 hours were rescued.
The hectic moments captured on camera show rescue workers using only headlamps to delicately extract a tiny infant from the rubble of a collapsed building.
Other rescuers in Sarmada, northwest Syria, take the dust-covered youngster to care for him or her.
Because of the war, the family was already uprooted within their own country.
The town of Qatma, located north of Aleppo, is where a second little kid called Ahmed was saved.
Despite being covered in dust and dirt, he cries softly with relief as he is removed from the wreckage and transferred to the hospital.
Ahmed and his family had been displaced as well; their house had been leveled by the quake.
After Monday morning's 7.8-magnitude earthquake, rescue workers toiled through the night in subzero temperatures to locate additional survivors.
Officials later said Monday afternoon's 7.5 magnitude quake was "not an aftershock."
Thousands of people have been killed in Turkey and Syria, and many more are believed to be buried alive under crumbling structures.
See the emotional video below: