The star from Euphoria Sydney Sweeney says that if she took six month break, she'd be broke.
The actress, who is 24 years old, played Cassie Howard on the HBO hit. She says that they are not paying actors like they used to, while detailing how much of her salary went to her team in an interview with the Hollywood Reporter.
Sydney has a net worth of around $4 million and has earned $350,000 for the second season, around $44k per episode.
For the first season, World Celebs claims that Sydney was paid around $25k per episode, for a total of $200k.
But the star continue to explain that she gives 5% to her lawyer, 10% to her agents, and 3% or something like that to her manager.
She also said that 'If I wanted to take a six-month break, I don't have income to cover that.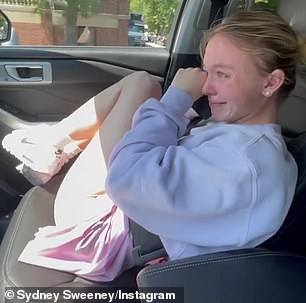 'I don't have someone supporting me. They don't pay actors like they used to, and with streamers, you no longer get residuals.
'The established stars still get paid, but I have to give five percent to my lawyer, 10 percent to my agents, three percent or something like that to my business manager. I have to pay my publicist every month and that's more than my mortgage.'
The star will appear in Spider-Man universe film, but said she feels the pressure to keep the momentum going and she cannot sleep as a result.
She also said that Hollywood was built to 'make you backstab people' and how she noticed that people falsely support one another.
My personal opinion is that starts get accustomed to a high standard of living and when things go just a 'tiny bit' south, they say they are broke. Well, I have a net worth of $20k and I can make a living, while she made my life savings in an episode. Oh, and that was for the first season!
Poor me. #GoFundWriters
What is your opinion of this? Feel free to share this article with your Friends and Family!