Off The Record
Dolly Parton Says She Will No Longer Be Touring And Instead Will Spend Time At Home With Her Husband
At age 76, Dolly Parton has already cemented her place as a legend in the worlds of country music and show business.
Although she has spent virtually her entire life on stage, the Tennessee native has always enjoyed performing for her devoted fan base.
The legendary singer has finally confirmed that she will stop performing live but will keep making new music.
Dolly Parton announced her retirement from touring in a recent interview with Pollystar.
"I'll do special shows here and there, now and then. Maybe do a long weekend of shows, or just a few shows at a festival. But I have no intention of going on a full-blown tour anymore."
Dolly Parton, who rose from obscurity in the Appalachians to the pinnacle of the entertainment world, will be sorely missed onstage.
But the 76-year-old country music legend will keep on making songs; instead of travelling, she'll devote her time to being with her husband, Carl Thomas Dean.
Dolly and Carl Dean first met in 1964 in Nashville, Tennessee, at the Wishy Washy Laundromat. Carl was 21 and Dolly was 18 when this happened. Carl saw right away that there was something special about the girl.
"My first thought was, 'I'm gonna marry that girl,'" Dean said in a statement of the moment they met, as quoted by Entertainment Tonight. 
"My second thought was, 'Lord she's good lookin'.' And that was the day my life began. I wouldn't trade the last 50 years for nothing on this earth."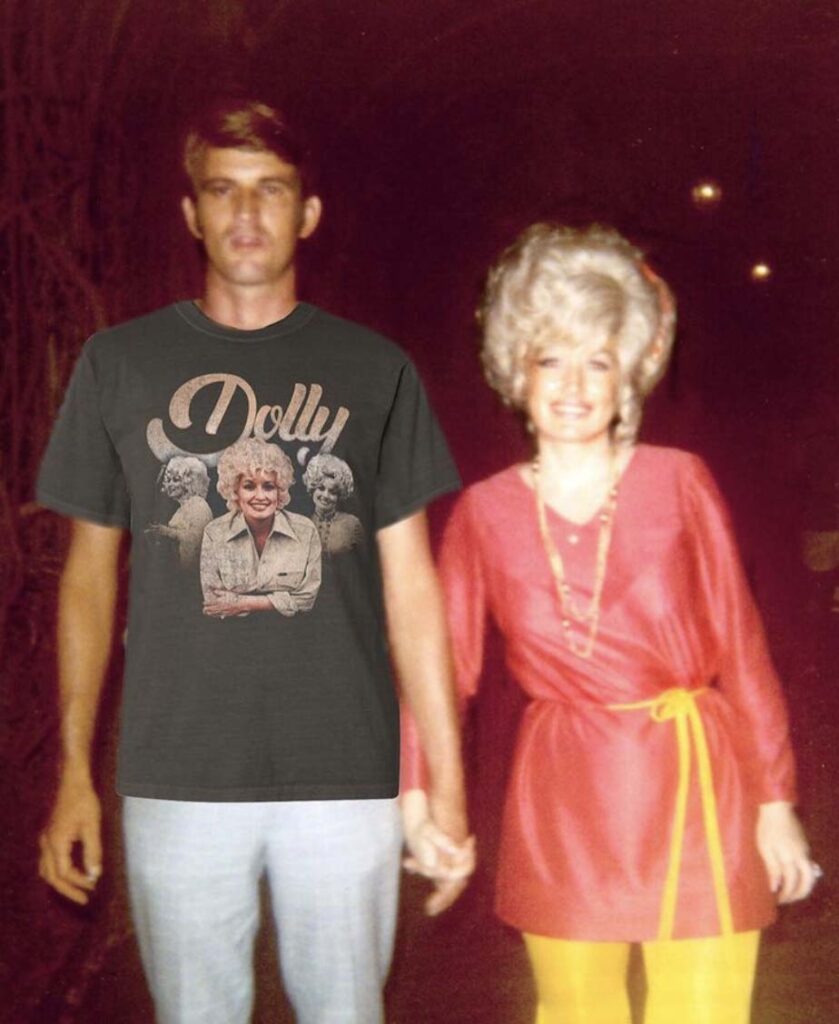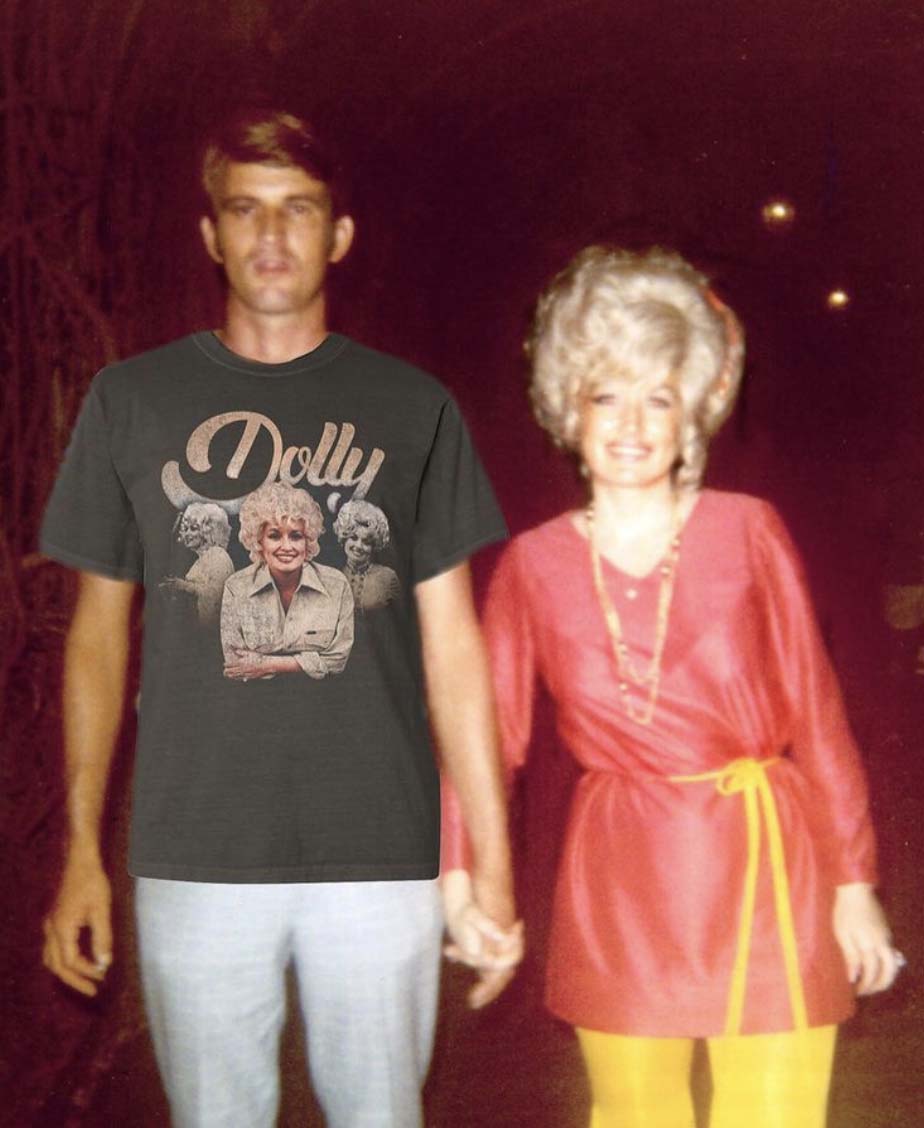 According to an interview she gave to the New York Times in 1976, Dolly said that Dean "hollered" at her from the window of his pickup vehicle.
She turned down a date with him, however. She babysat her nephew a few days later and invited him over. A love story that would last forever had its beginning then.
Dolly and Carl tied the knot in a small ceremony in Ringgold, Georgia, back in May of 1966. Her record label advised them to put off their wedding until she was farther along in her career.
However, Dean and Dolly were in no hurry, so they tied the knot in Georgia, away from the prying eyes of the Tennessee press. Dolly, Carl, and her mother were the only guests.
Dolly and Carl's relationship has flourished ever since. They recently celebrated 50 years of marriage in 2016. In honor of the occasion, they decided to exchange new vows.
They will be spending considerably more time together now.
Parton provided extensive tour history in her interview with Pollstar:
"I've done that my whole life, and it takes so much time and energy. I like to stay a little closer to home with my husband. We're getting older now, and I don't want to be gone for four or five weeks at a time," Dolly said and added: "Something could happen. I would not feel right about that, if I were gone and somebody needed me. Or I would feel bad if I had to leave a tour if somebody got sick at home and needed me and then I had to walk out on the fans."
The singer insists her new material will be appreciated by her hubby because he is a fan of rock n' roll. In fact, this past May, Parton was once again nominated for the Rock and Roll Hall of Fame.
"When I got nominated for the Rock & Roll Hall of Fame, I thought, well, no better time to do it.' I had always wanted to do it. My husband is a big hard rock 'n' roll fan, and for years I thought, 'One of these days I'd like to do an album mainly just for him, just to kind of do it.'"
The actress has been keeping busy with her new NBC special, Dolly Parton's Mountain Magic Christmas, which debuted on Thursday, December 1.
"It's a show within a show. What we're doing is focused on the dramatic side. It's showing all the things that go on while you're putting together a show. All the arguments you have with the producers, all the problems you have with the artists, all the problems you have with scenery falling down and all the things that go on backstage, people having to cancel and reschedule real quick … I wouldn't consider me acting, because I'm just totally myself in this. I'm just Dolly all the way, I'm not playing a character."
Dolly is also collaborating with actress-turned-producer Reese Witherspoon on the film adaptation of the novel Run, Rose, Run, which the star co-wrote with James Patterson.
Dolly Parton health
For many of us, Dolly Parton has always represented fortitude and perseverance. We've seen, though, that Dolly Parton has good reasons to avoid a major concert tour. And it's not surprising, given what she's been through.
Dolly has experienced firsthand what happens when one disregards their body's signs of danger. She had health issues in the 1980s, but she put them aside to focus on her work.
At the age of 35, Dolly Parton "became unwell," which led to her passing out during a performance in Indianapolis. The country superstar was diagnosed with endometriosis at the height of her fame.
Pain, heavy periods, and weariness are common, and the disorder can also cause the lining of the uterus to spread to other organs.
Dolly, though, dismissed her anguish by labeling it "female difficulties," and she continued to disregard it. Her doctor advised her to rest prior to her appearance in 1982 in Indianapolis.
Parton, however, disregarded the advice of her doctor and continued with the performance. She fainted while performing and was taken to a hospital in New York for evaluation.
She had to cancel the rest of her 35-city U.S. and Canadian tour due to health problems.
Dolly had to get a hysterectomy after that, and it was only partial.
"I was getting away with murder. I wasn't watching what I ate, I wasn't conscious of nutrition, wasn't taking care of myself. I was working hard, and underneath I was a pile of personal and emotional problems."
Have fun in your "retirement," Dolly! There is so much that you have provided to us. Kick back and take it easy; life is short. There is no end to our love for you.
Please SHARE this news with your Family and Friends!