Off The Record
This Heartwarming Photo Brought Tears To Many: Queen Elizabeth II Favourite Dogs Wait For Her Coffin In Front Of The Castle
This heartbreaking photo brought tears to many: Queen Elizabeth II favourite dogs wait for her coffin in front of the castle (video below).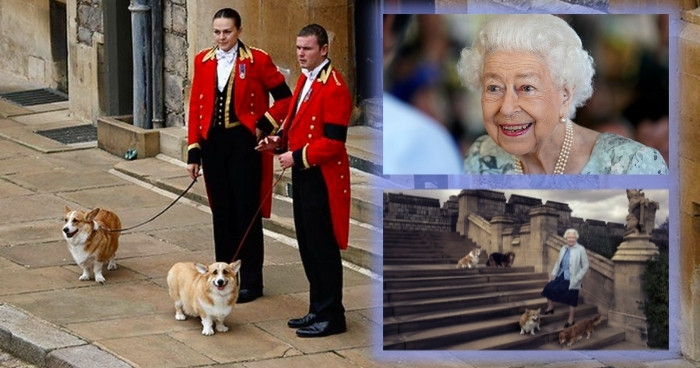 This heartwarming photo of Queen Elizabeth II's corgis waiting for her arrival at Windsor Castle, brought tears to many. Queen Elizabeth's coffin came to its final resting place at Windsor on Monday. This completed its long journey from Balmoral Castle to Edinburgh, then from Buckingham Palace to Westminster Hall and Westminster Abbey, and then finally to St. George's Chapel in Windsor Castle.
Thousands of mourners lined the streets to pay their final respects to the Queen, as well as her favourite dogs.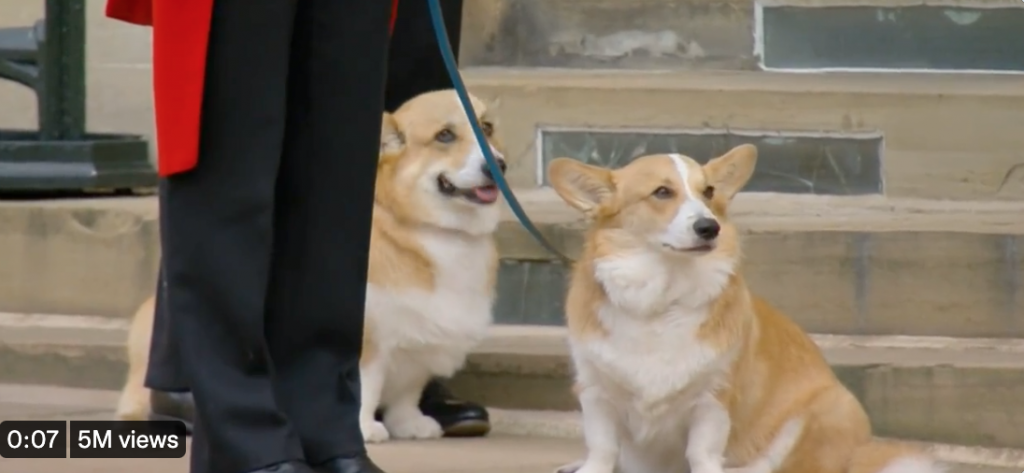 As the hearse arrived at the chapel, the Queen's faithful companions were brought outside to see her one last time.
The Queen's love for dogs, as well as horses has been well-documented over the years. She had more than 30 corgis, most of which were descendants of Susan, a corgi she was gifted for her 18th birthday in 1944, as the BBC reported.
The Pembroke Welsh Corgi is a cattle herding dog breed that originated in Pembrokeshire, Wales. It is one of two breeds known as a Welsh Corgi. Pembroke Welsh Corgis descended from the Spitz family of dogs.
Her favourite companions appeared in photos and videos with her over the course of her life. In 216 she posed with her dogs for the cover of Vanity Fair.
Her majesty stopped breading the dogs back in 2015 so they wouldn't outlive her, but at the time of her death she had four dogs: a dorgi, a cocker spaniel, and two corgis, waiting to outside the palace to see her one last time.
Her Majesty's beloved corgis, Muick and Sandy, await the cortege on the day of the state funeral and burial of Queen Elizabeth, at Windsor Castle in Windsor 💔 @Reuters #queensfuneral pic.twitter.com/HqewojrzjC

— Derek Momodu (@DelMody) September 19, 2022
The Queen's two corgis, Muick and Sandy, will be adopted by her son, Prince Andrew. Andrew gifted the Queen these corgis when they were puppies.
It is unclear where the Queen's remaining dogs, Candy, a dorgi, and Lissy, a cocker spaniel, will live now.
The Queen's corgis, Muick and Sandy, sit in the forecourt of Windsor Castle to greet Her Majesty. pic.twitter.com/H02sPv17mY

— Royal Central (@RoyalCentral) September 19, 2022