Off The Record
This Bizarre Video Of A Penguin Catching His Wife Cheating On Him Breaks My Heart
"A fight breaks out when a husband comes home and finds his wife with another penguin."
The commandments of God: 'Do not murder, Do not commit adultery, Do not steal, Do not bear false witness, Do not defraud, Honor your father and mother" can't be applied to Penguins, and when you see the video bellow you will figure out why.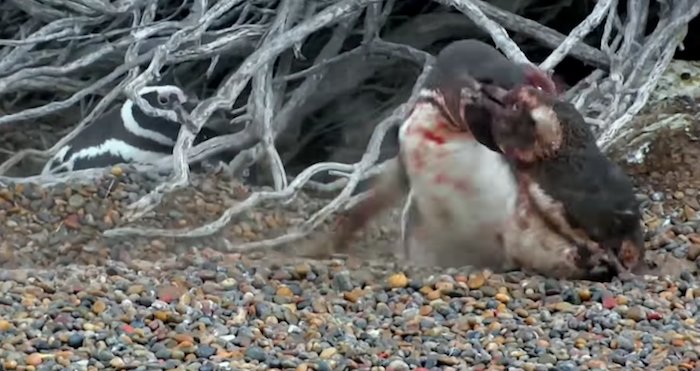 More than 90% of Americans believe infidelity is unacceptable, yet 30-40% of people engage in it.
Infidelity is associated with adverse outcomes such as depression, domestic violence, divorce, even homicide.
Considering these negative effects, why do people cheat? And is the phrase "once a cheater, always a cheater" true?
Finding out that our loved ones are cheating on us is a devastating moment, especially when they're get caught in the act.
People usually try to justify the horrifying trouble they put themselves into with an excuse that can never be accepted.
The only difference between people and penguins is that penguins don't even try to explain why they did it. Instead they do something beyond their dark imagination.
National Geographic caught the entire act of a Penguin cheating her partner with another male and made an incredible video.
In the 3-minute clip, the narrator explains:
"Every September, 200,000 penguins flock here to fix up their nests and breed. Life here is good. But this husband has come home to find his wife with another penguin. He flips out. His strategy is simple: batter the homewrecker until he flees." When the fight between the two male penguins come to a stand-off, it's up to the female penguin to pick the victor.
Instead of her getting out of trouble, she choose to excuse her mistake with a devastating choice…
Watch The Video Bellow: