Off The Record
Angus T. Jones, Who Played Jake Harper, Left The Show "Two And A Half Men" 9 Years Ago – This Is Him Today
One of the richest kid in Hollywood with a very bright future ahead of him in that direction, Angus T. Jones quit acting at the height of his success to pursue a completely different path.
Most of us know Angus T. Jones from his famous role as Jake Harper in Two and a Half Men since he was just little boy. His wit and vibrant personality, along with his chill and "serious" act all at the same time made him the star of the show.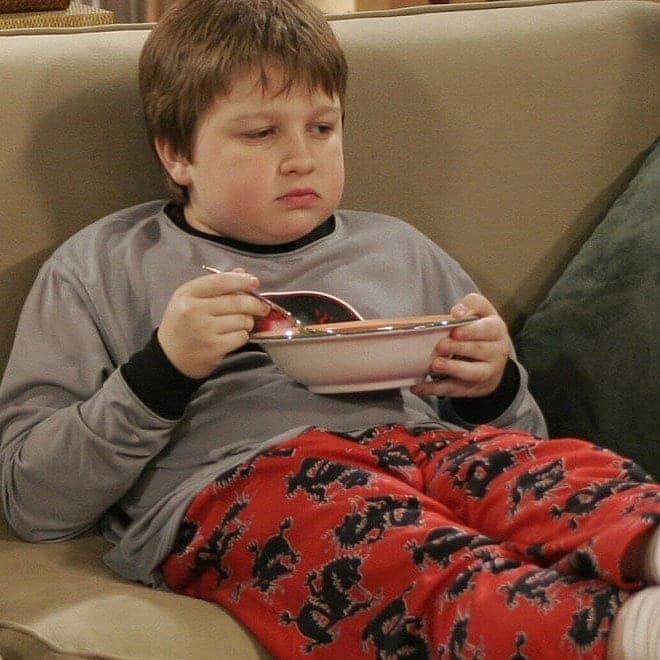 Jake is the son of Alan and Judith Harper. A recurring theme with his character is having really low grades and eating a lot, as he's lazy. He is the butt of many jokes in the show due to his general lack of smarts, understanding of a word, and self-confidence, as well as being oblivious to the fact he is being made fun of.
People just adored the role Angus played since the very first episode which eventually made him world-wide success and the highest-paid child actor ever, getting up to $300,000 per episode.
But his career didn't start on Two and a Half Men. He was part of commercials since he was four, and part of a number of movies, including Simpatico, See Spot Run, The Rookie, Bringing Down the House, George of the Jungle 2.
After 10 seasons of starring as Jake, Angus had it enough from Hollywood and was ready to leave his show and say goodbye to stardom. He turned into a teen who smoked marijuana and wasn't interested in studying.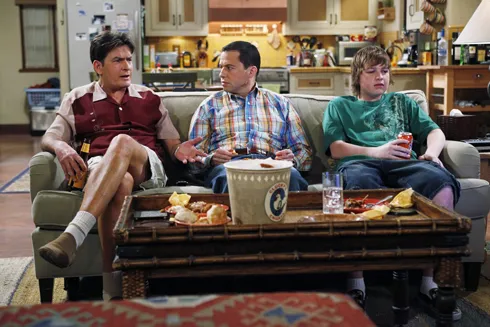 Some time after he left the show, Angus said he regretted being part of it. One of the reasons why was because he joined the Seventh-day Adventist church, a Protestant Christian church known for its conservative principles and lifestyle which was opposite of what he was presenting in Two and a Half Men.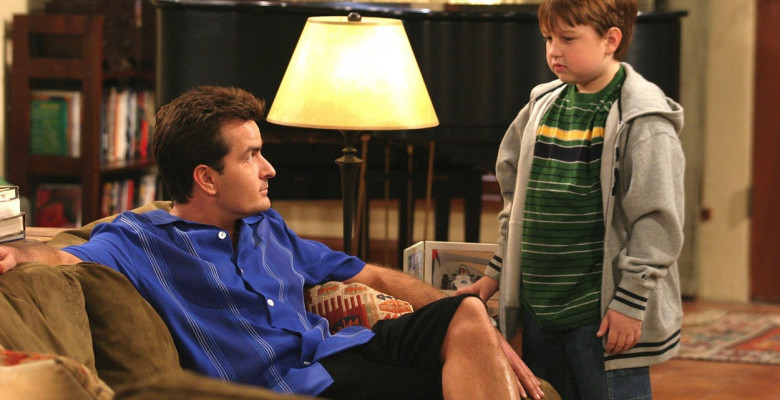 "If you watch Two and a Half Men, please stop watching Two and a Half Men. I'm on Two and a Half Men, and I don't want to be," Angus said in an interview.
"People say it's just entertainment. Do some research on the effects of television in your brain and I promise you, you'll have a decision to make when it comes to … what you watch on television. It's bad news. You cannot be a true God-fearing person and be on a television show like that."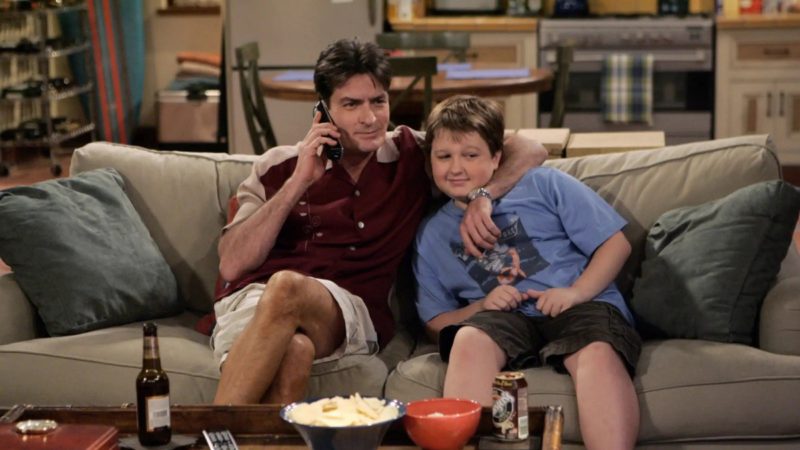 When he officially left the show after 10 years he spoke to KHOU and said, "It was difficult for me to be on the show and be part of something that was making light of topics in our world where there are really problems for a lot of people." He then added, "I was a paid hypocrite because I wasn't OK with it and I was still doing it."
However, later on he realized that he offended the show's producer, Chuck Lorre, and while he still kept that opinion to himself, he apologized to Lorre.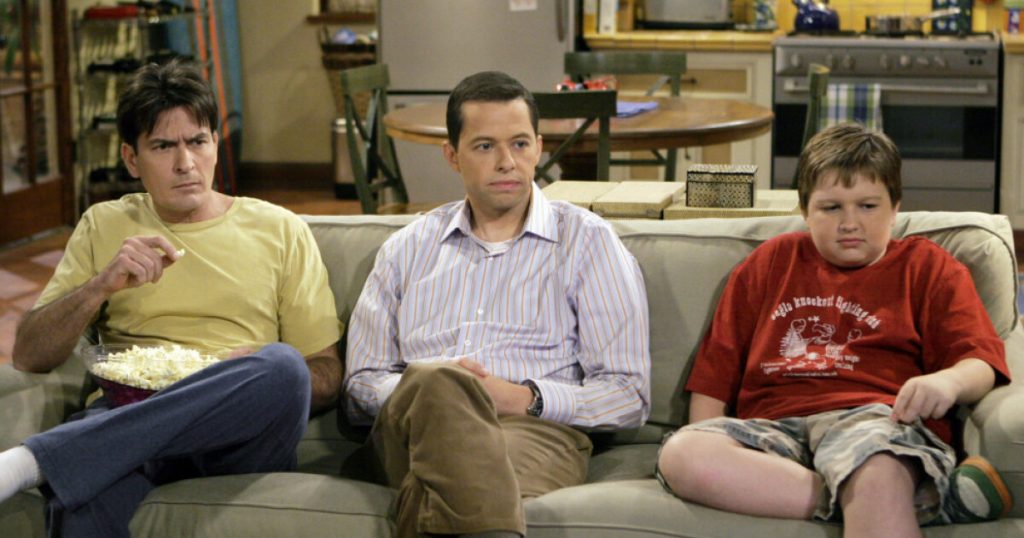 "That's his like baby and I just totally insulted his baby and to that degree I am apologetic but otherwise I don't regret saying what I said," Angus said.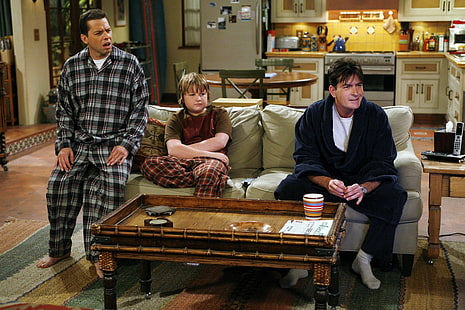 After he left the show, Angus kept a low profile and attended college where he studied religion, saying that's exactly what he needed, a time away from all the fuss in Hollywood.
He told People : "I wasn't the center of everyone's attention, and that was nice."
Today Angus is 28-year-old and looks completely unrecognizable. He has a long hair and a beard and posts confusing and often difficult to interpret messages on his Instagram profile.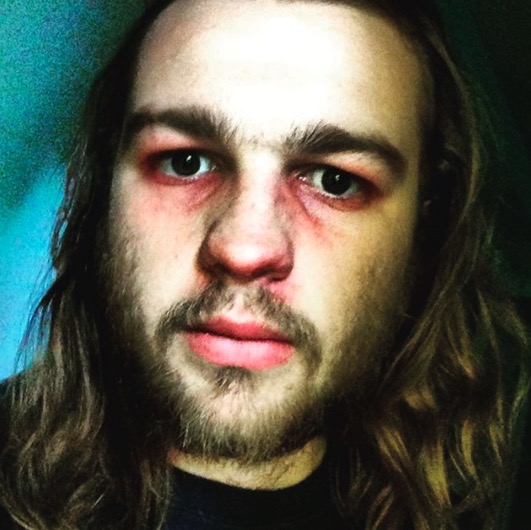 Angus T. Jones said: "I got pretty doomsday with my thinking for a long time, but now I'm having fun and enjoying where I'm at. I no longer feel like every step I take is on a land mine."
Once the star on the show Two and a Half Men, he is now part of the management team of a media and event production company called Tonite.
Fast forward from that decision almost 10 years ago, we guess that he eventually realized that he went a bit too far with his religious beliefs and ended up regretting his comments towards the show that made him a worldwide celebrity.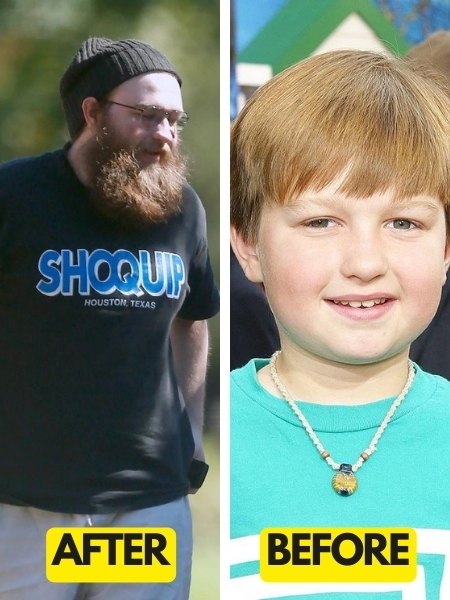 "I now fully understand what people meant when they told me that Two and a Half Men was one of the best jobs ever if not the best job ever," Jones told Billboard. "That was the opportunity of a lifetime and everyone's always told me that, but I'm really actually understanding myself now. It showed me what it takes to put on a good show."
He is not the cute little kid we remember, but we'll never forget how that kid made us laugh on a Friday night with a bowl full of popcorn.
We wish all the best to the actor and hope he finds himself on the scene to entertain us again!