Off The Record
An 80-year-old man insists every morning on bringing his wife breakfast
Love knows no boundaries. When we literally find "the one" we cannot imagine spending another minute with someone else. We open our hands wide open and let them in our soul. We are partners till death do us apart.
From time to time, we stumble upon stories that bring tears in our eyes, and we make us believe that love can last a lifetime.
This story, just made me cry.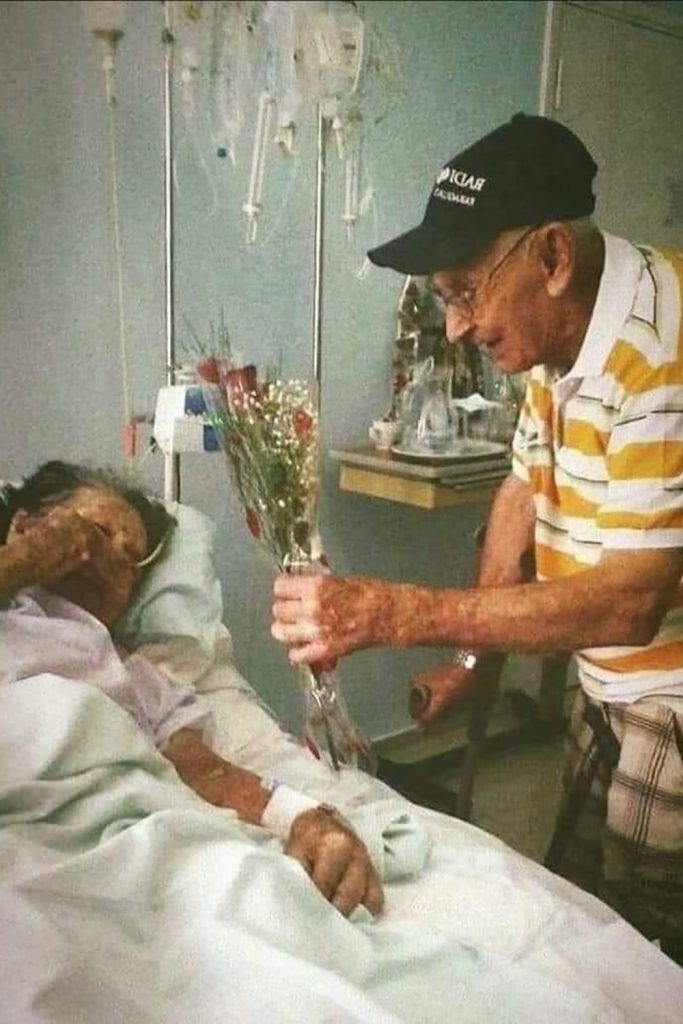 An 80-year-old man insists every morning on bringing his wife breakfast in the nursing home. When asked "Why is his wife in a retirement home?" He replied, "She has Alzheimer's disease." So he was asked, "Would your Wife be worried if one day you didn't come and bring her breakfast?" and he said, "She doesn't remember, She doesn't even know who I am, she hasn't recognized me for five years."
Surprised, a nurse asked him: "Why do you bring your wife breakfast every morning, even though she doesn't even recognize you?" The man smiled, looked her in the eye, then he said, "she doesn't know who I am, but I know who she is."
Respect and beautiful proof of Love from this man.
Below in the comments people agreed: "My husband died of Alzheimer's and was in a facility for just Alzheimer's for 2years and the last year he didn't know me but I knew him and I saw him every day till he died. We were married 55years."
Another one wrote: I agree entirely, as my husband suffered with Dementia and Alzheimer's, and mostly in the end didn't really know me, but agree with that dear Man, I knew him and that was the main thing 
Third one replied beautifully: I'm living in the middle of the Dementia storm with my husband of 55 years! I will make him breakfast for the rest of his life, if he goes first! I know without a doubt he would do it for me if reversed
No love is easy, we just have to find the ones worth spending every minute in sunny and stormy weather.
Please SHARE this amazing story with your Friends and Family on Facebook!