Off The Record
A Mother Who Gave Birth At The Age Of 66 Has Faced Social Stigma Ever Since
In 2005, at the age of 66, Adriana Iliescu gave birth, making her one of the oldest mothers ever. Iliescu conceived with the help of IVF and had a C-section delivery.
Her uterus was able to accommodate the fetus because she purportedly underwent hormone replacement therapy.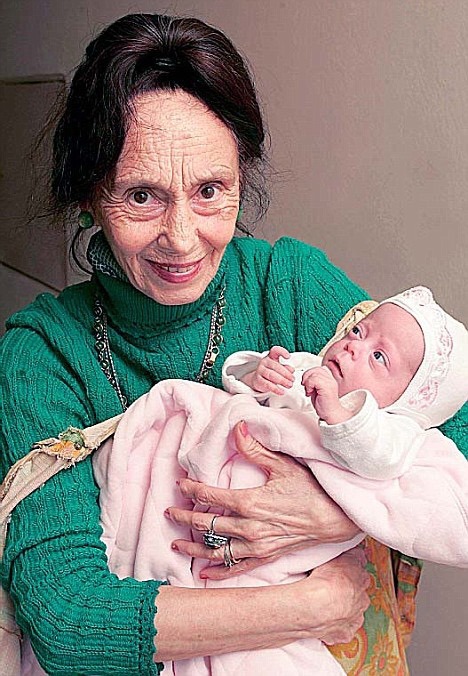 Eliza Marie, her daughter, was born roughly six weeks early.
The 1.4 kilograms she tipped the scales at were less than half of what a typical baby weighs.
Initially, Iliescu was carrying twins, but sadly, one of the fetuses passed away at nine weeks due to heart problems.
To ensure the safety of both babies, doctors opted to conduct the c-section.
Mother and child were allowed to return home after about six weeks of recovery.
Even though she gave birth without any complications, Iliescu's choice to have a baby was met with criticism.
The procedure may have been harmful to the elderly woman, according to medical specialists.
Richard Kennedy, a spokesman for the British Fertility Society, says, "My personal opinion is that it was completely irresponsible and shouldn't have gone ahead."
Depending on Iliescu's lifespan, there is also the worry that Eliza Maria will lose her mother at a young age. "There are ethical concerns for a mother who is old enough to be her daughter's great-grandmother," said Kennedy.
Although many medical professionals advise women over menopause to avoid becoming pregnant, there are no regulations in Romania that prohibit fertility treatment due to age.
Others besides doctors also had doubts about Iliescu's choice.
The Romanian Orthodox Church condemned the move, calling it "selfish," and many questioned the mother's ability to care for a teenager at age 80.
Iliescu, meanwhile, claimed she was not worried at the time.
"Nobody can foresee the future," said Iliescu. "I'm a normal woman, like any woman who has a child." To become a mother was always her ultimate goal, and she had been working toward that goal for many years. In 1995, at the age of 57, she first tried to conceive with the use of fertility drugs. Yet she hadn't given up on motherhood just yet.
She and her husband sought to start a family, but she was forced to abort due to complications. She focused on her job as a university professor and children's book author until she was 37 after her marriage dissolved.
She want another go at motherhood at the time. But it took another two decades for Romania to acquire the fertility therapies they required.
Adriana Iliescu: The Energy of a Younger Woman
Iliescu overcame insurmountable obstacles to become a mother.
"The image I see in the mirror doesn't lie about my age," she said in 2010, "but when it comes to energy I still feel like a girl. You seem to be 27 and when I'm more tired I feel like I'm 37. I'm healthier than some women who are half my age."
About her five-year-old daughter, she said, "Eliza is energetic and fun, a very happy little girl. She is everything to me and nothing else counts…" 
When asked about Iliescu's health, the fertility clinic's doctor, Dr. Bogdan Marinescu, insisted that she was fine to get pregnant and give birth despite the scandal surrounding the clinic at the time.
According to his interview with BBC after Eliza Marie's delivery, "The baby is developing normally given her prematurity and is catching up, in terms of weight."
Adriana will be 83 and Eliza Marie will be 17. When Eliza Marie is at school, Adriana has taken precautions to segregate themselves due to the pandemic.
She's the youngest in her class by about a year and a half, yet she's a brilliant student despite this.
She also has a solid grasp of practical skills like cooking.
She is well aware of her birth history, including the reason she will never meet her biological father.
Adriana Iliescu and her daughter Eliza Marie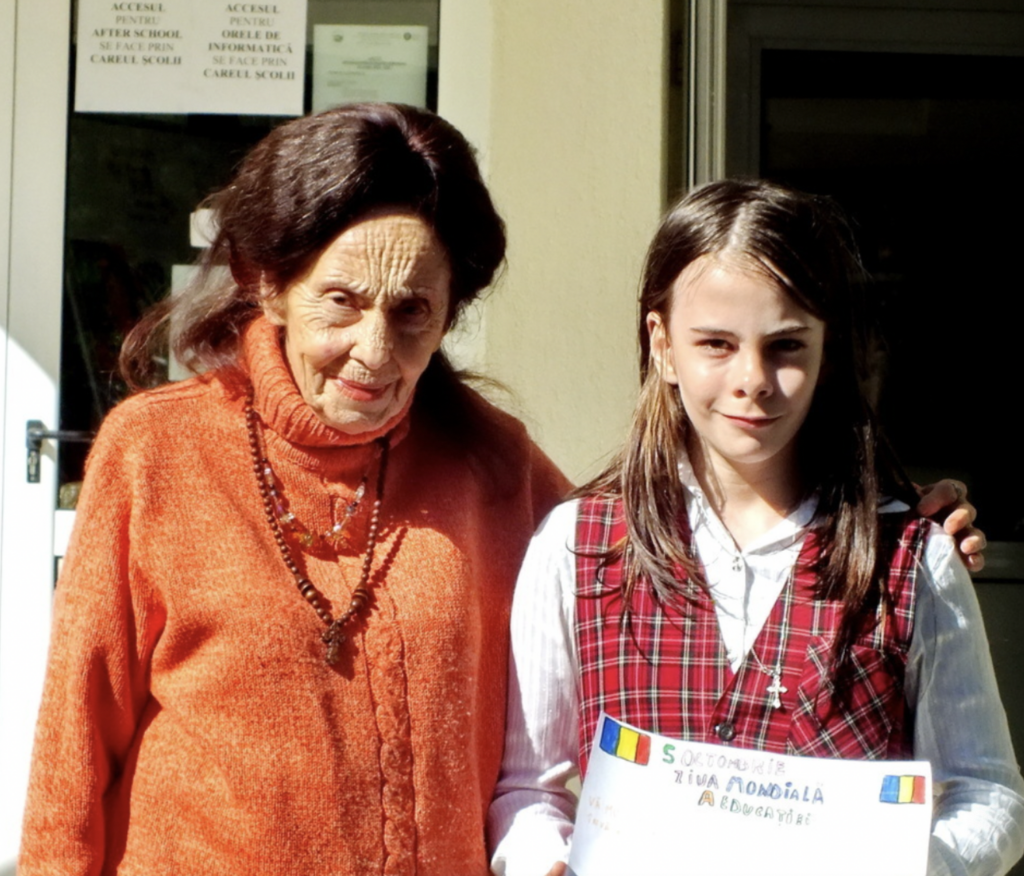 In an interview given shortly after the birth of her daughter, the mother reflected, "Each person has a mission in life, and maybe this was my mission."
If that's the case, she's still carrying out her mission until today.
"If this child is born, it is also by the will of God," she said in response to the church's protests at the time. "Today is a happy day for me, because I can see my daughter. I have touched her hand and she squeezed my finger."
The Oldest Mother Ever Recorded
It came as a shock, but Iliescu is no longer the oldest mother on record. Carmela Bousada, a Spanish woman, gave birth to twin sons named Christian and Pau via cesarean section in 2006. Her age at the time was 66, making her around 100 days older than Iliescu.
Artificial insemination was the only option for Bousada after she was turned down for treatment in Spain, so she lied about her age and went to the United States, where doctors believed she was 55.
Please SHARE this article with Family and Friends!